Canna Lily and the Grasshopper Camouflage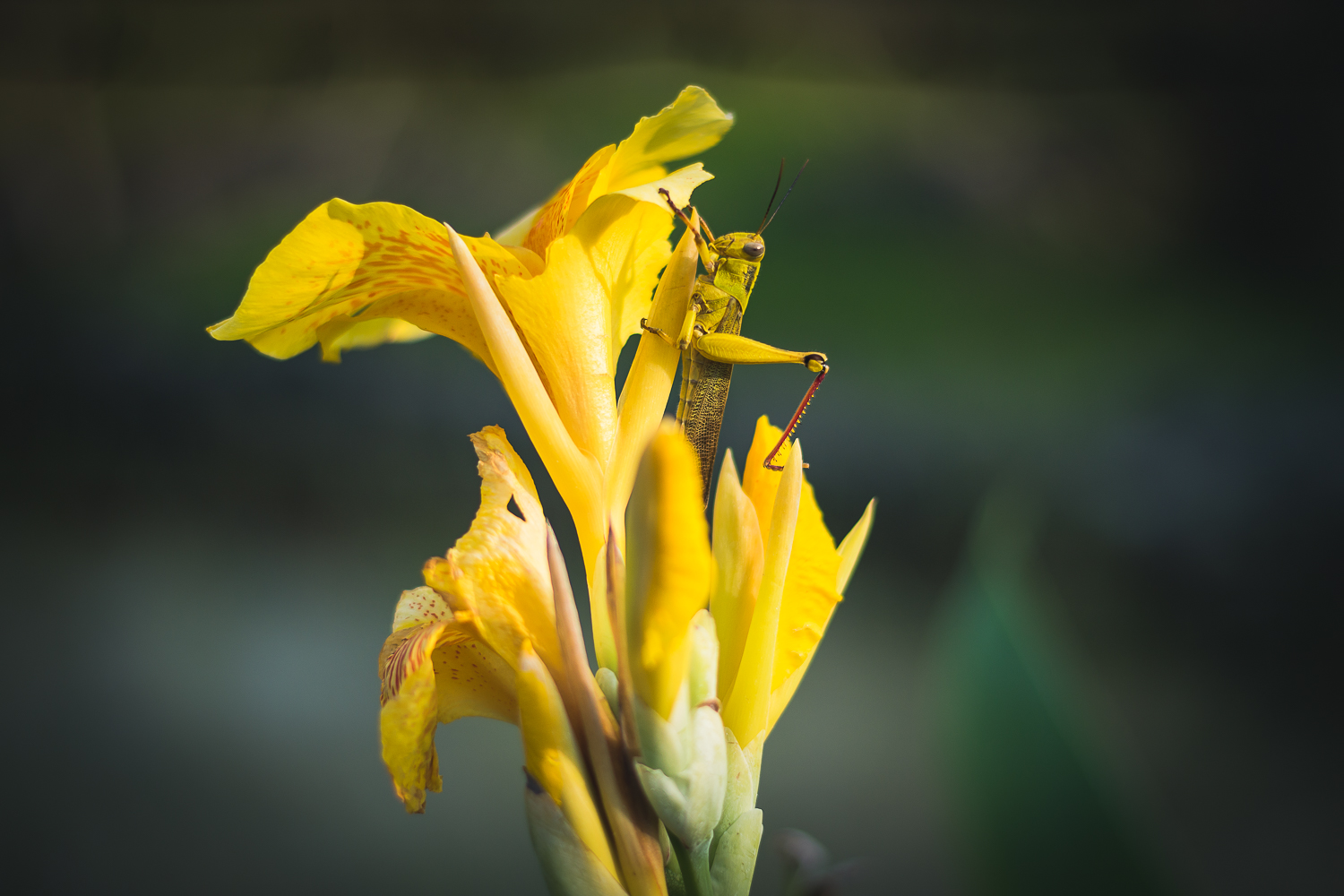 When I took pictures the Canna Lily flower, I didn't see a grasshopper there. I only realized it when I checked one by one the photos I had taken.
Canna Lily flowers are known as BungaTasbih in Indonesian. This flower includes beautiful ornamental flowers.
During the Covid-19 pandemic, ornamental flowers were excellent for housewives. Many mothers collect ornamental plants, the Canna Lily flower is one of them.
In the photo I took, we can see the symbiosis of mutualism between Canna Lily and grasshopper. The body color of the grasshopper is almost the same as Canna Lily. So it's not wrong if I say that this grasshopper is camouflaging with Canna Lily.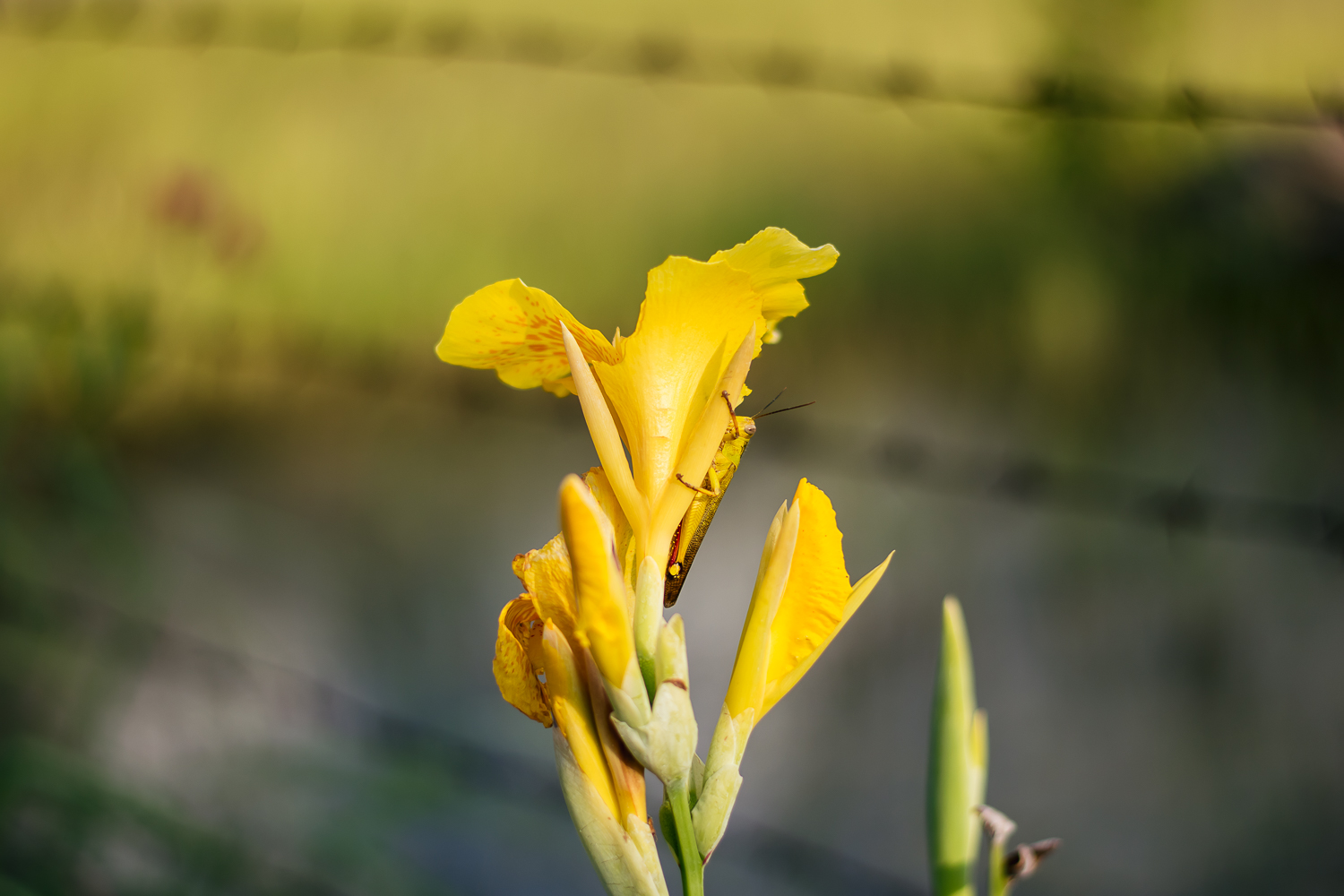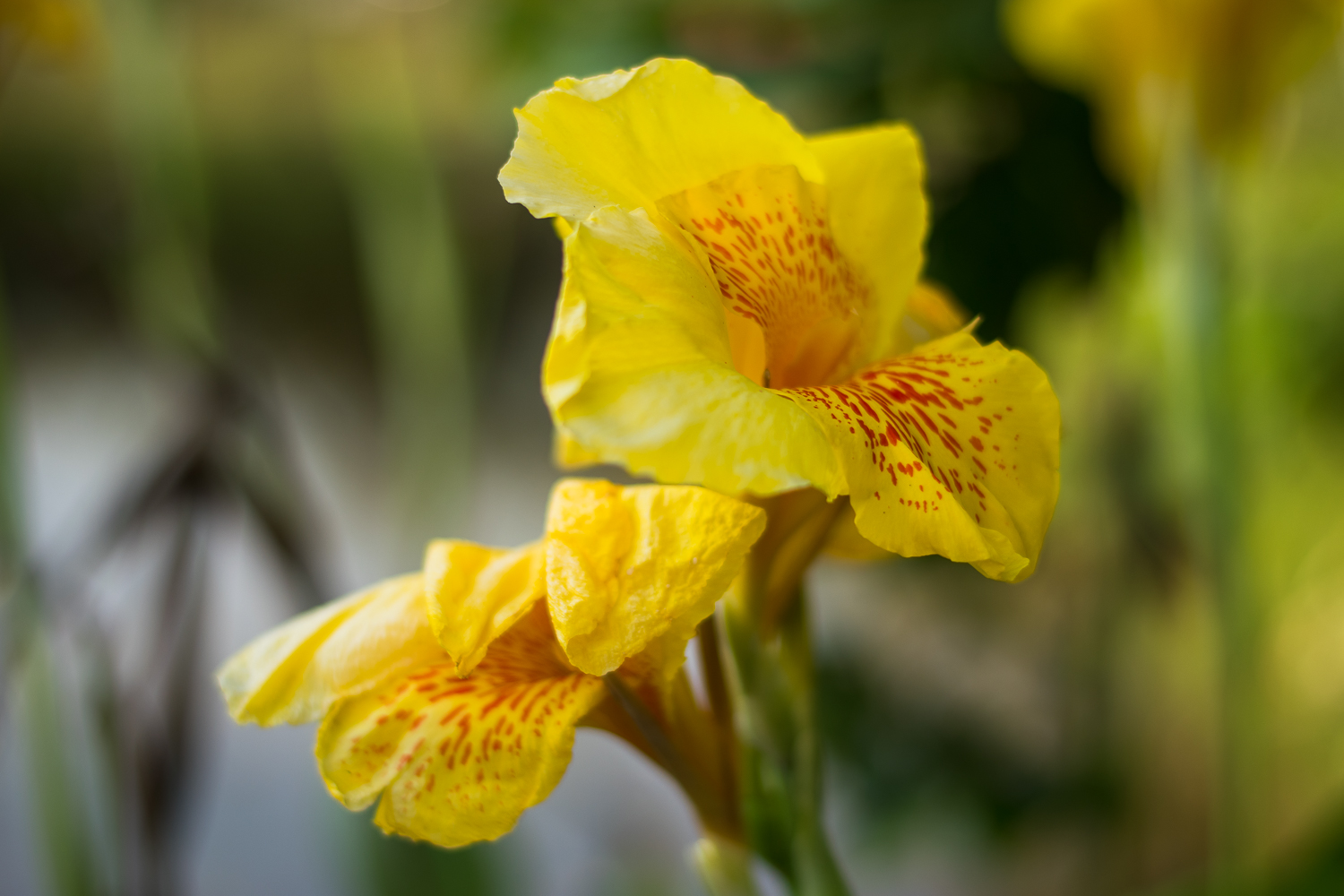 Camera: Nikon D 5500
Thanks for getting lost on my blog
---
---