Fungi Lovers : Mushrooms of Members of the Ganodermataceae Family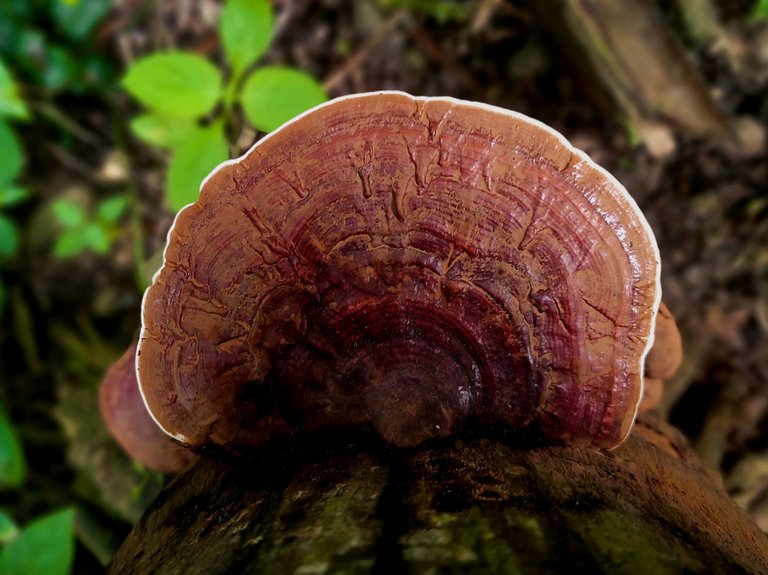 Greetings to all my friends in the world. The more I continue to look for and hunt for mushroom plants, the less I get. Why?. Apparently there are lots of mushroom plants in the wild that are extraordinary in their beauty and uniqueness. On this day I got mold growing on hard wood. Perhaps this mushroom named Lingzhi is a species of hard jaku mushroom from a member of the Ganodermataceae family of the genus Ganoderma. I photographed this mushroom growing on a areca nut tree in my thatch garden.
Mushrooms that are brown in color and on the edges of the mushrooms are white. There are also those with light brown mushroom edges. And this mushroom is also hard, very difficult to smooth or destroy. However, as a natural mushroom lover, I will not spoil it. Except I took it to be used as medicine and natural organic fertilizer.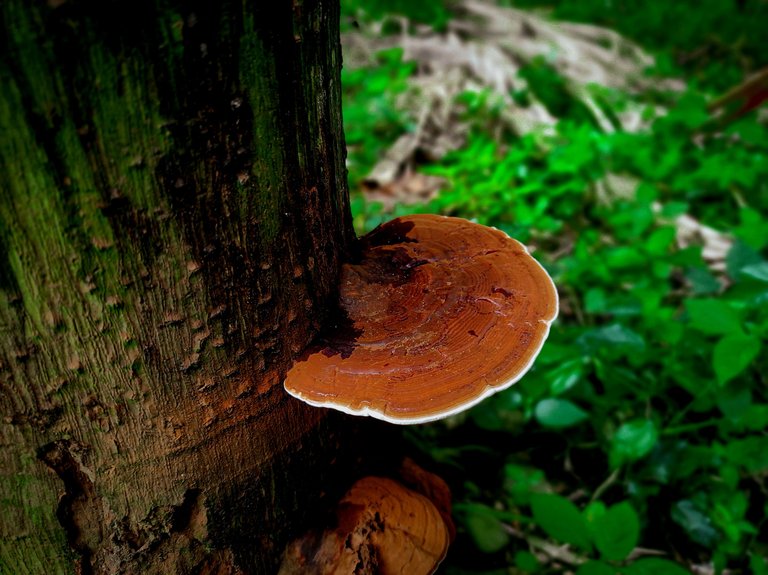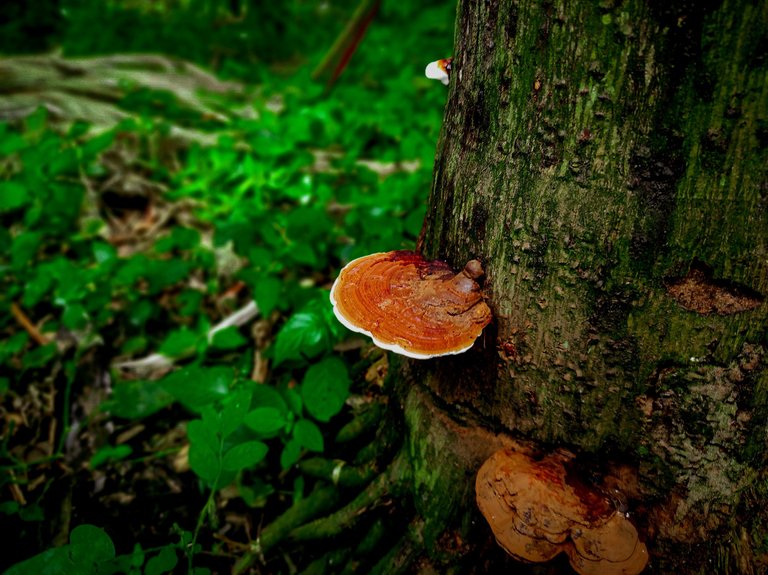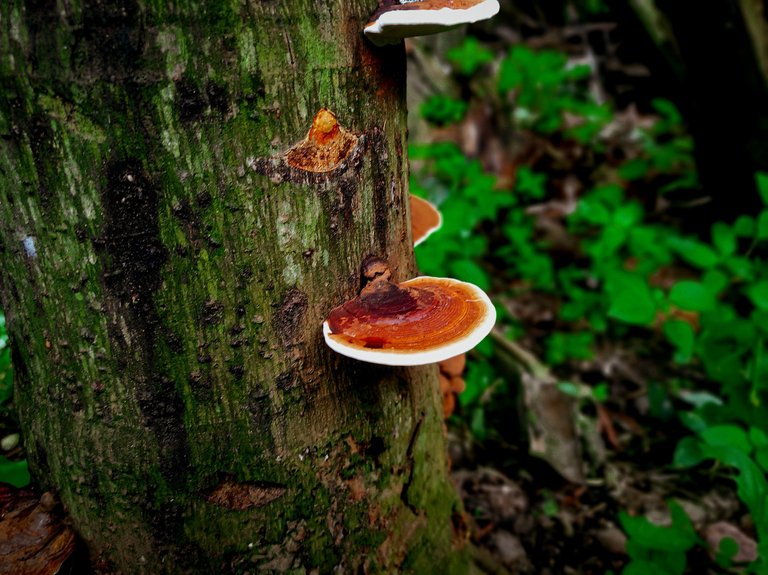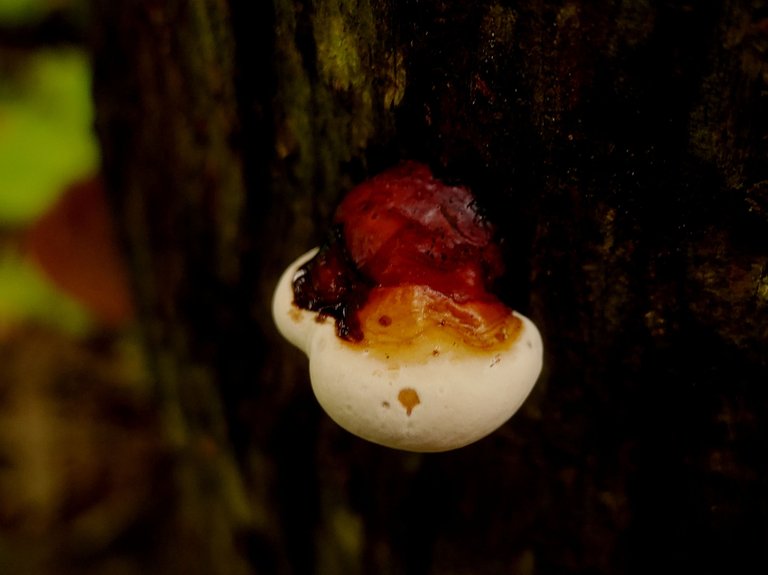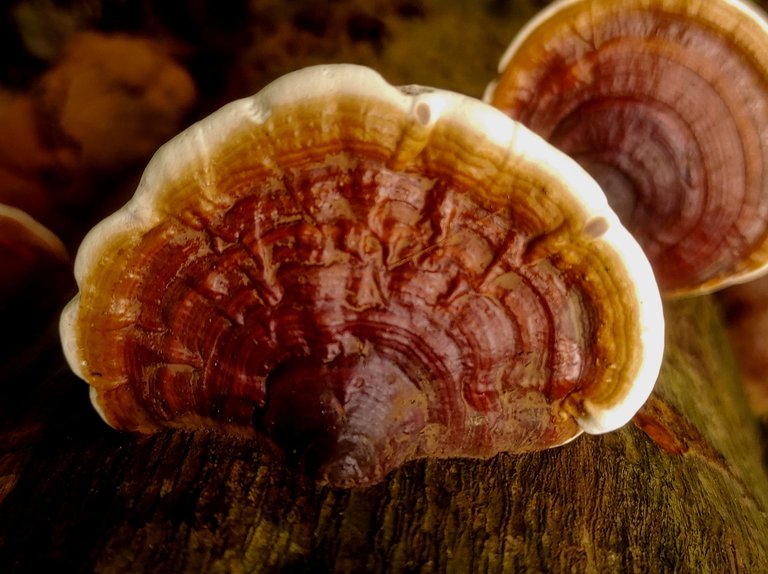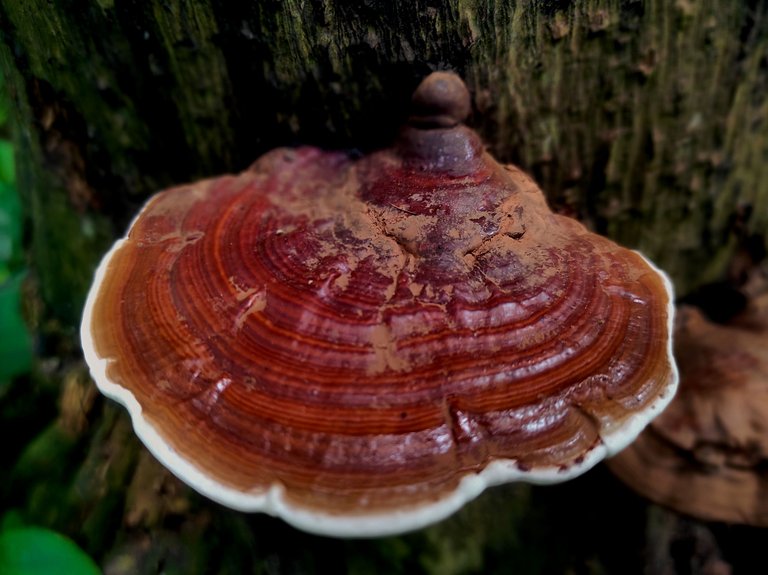 ---
---