Study Sketch - Portraiture (Full Hair).
---
Above was my second attempt on Portraiture today and it was more like a rush work, I couldn't get hold of much time to study the figure well before shading and other stuffs.
Although, I am still navigating through the whole Portraiture study for now because it has never been what I like to study but now it seems I am ready to make all the mistakes required of me in order to be coming better at drawing Portraitures!
---
PROOFS OF OWNERSHIP!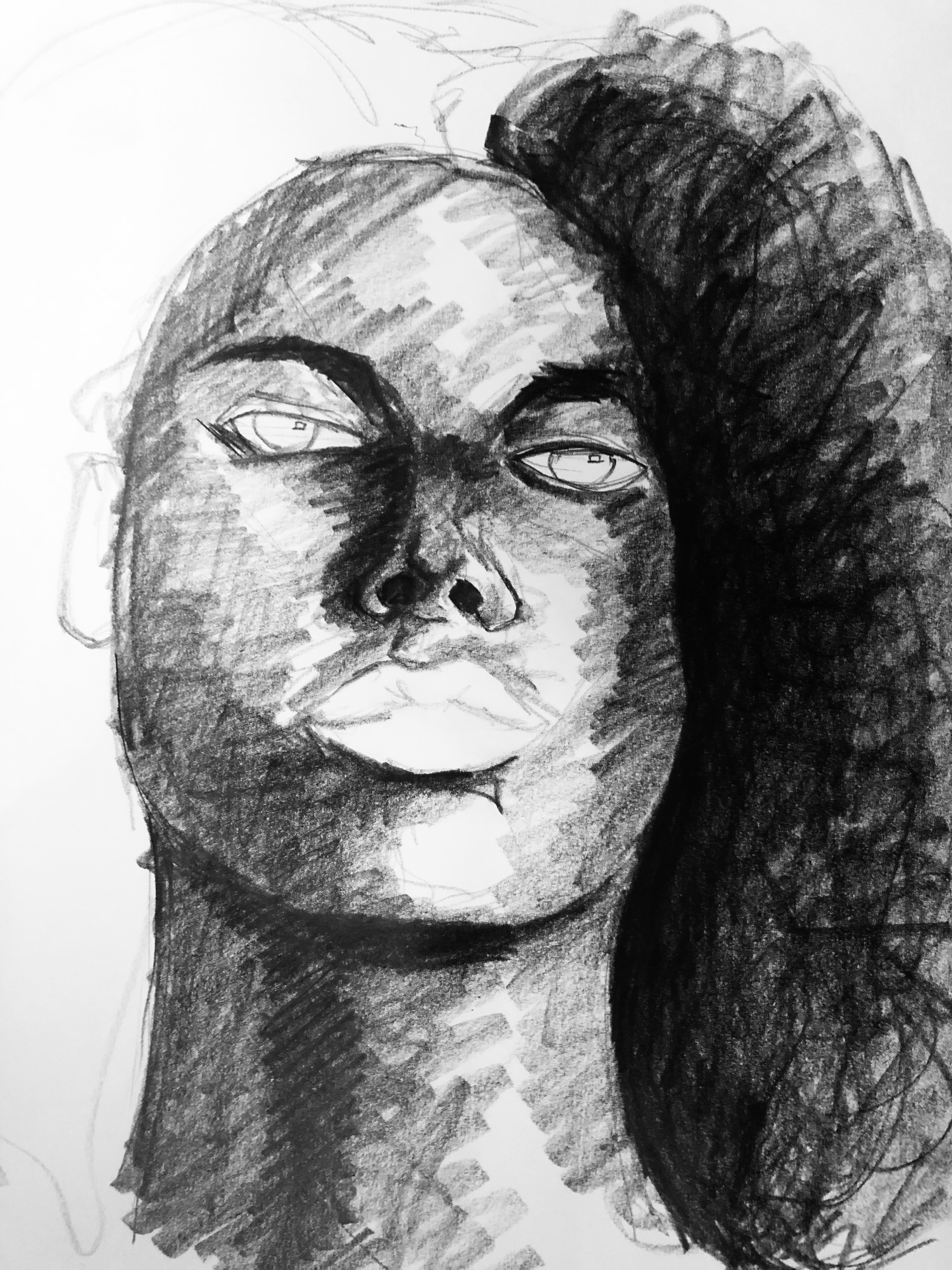 ---
Kindly share your thoughts as comments below, I'll be glad to read and reply them all. Thanks.
---
THANKS FOR STOPPING BY!
---
---