A recap of how it went with some team in last week English premier league matches part 1
When it comes to the English premier league there is no way you can get bored. All the games are always interesting because they are lots of team that can easily gets you entertained and surprised. We all saw the good performance from this week English premier league matches.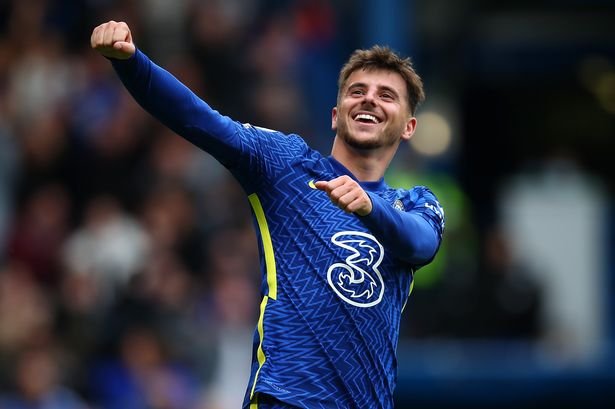 Counting from the numerous entertaining matches, the one of Chselsea fc, Manchester city and that of Everton fc caught my attention. Chelsea fc destroyed Norwich to zero percent. Just imagine the result, 7 nil. Such an embarrassment I must admit. Norwich fc will struggle during this year English premier league race and if they are not careful enough they might be relegated. I am urging them to rebuild their game and they shall bounce back. They need to make sure that players who are ready to dish out good performance are the once being featured in games. This will help to some extent as it will strengthens the team.
Chelsea fc on the other hand have players who are willing to work hand in hand and that is what is helping them so far. There is nothing like team work and players who are dedicated also. This matters alot. Having players who have eyes for goals is so amazing and Chelsea fc players are showing such trait. Once again I give kudos to the team for how far they have come and how far they progress.
The other match that caught my attention Is the Manchester city and Brighton & Hove Albion match. This match is played at the home of Brighton & Hove Albion. Well, as we have it Manchester city do justice to them as they defeated their opponent five (5) goals to one (1). The goals started raining from 13th minute by Ilkay Gundogan who got assist from Bernardo Silva. After that goal I knows Manchester city will add more and they didn't fail on that regard. As we progresses, Manchester city got the second for the night through Phil Foden in the 28th minute through Jack Grealish assist. Phil Foden is on fire as he adds another goal that ended the first half in the 31st minute through Gabriel Jesus. What an amazing way to end the first half.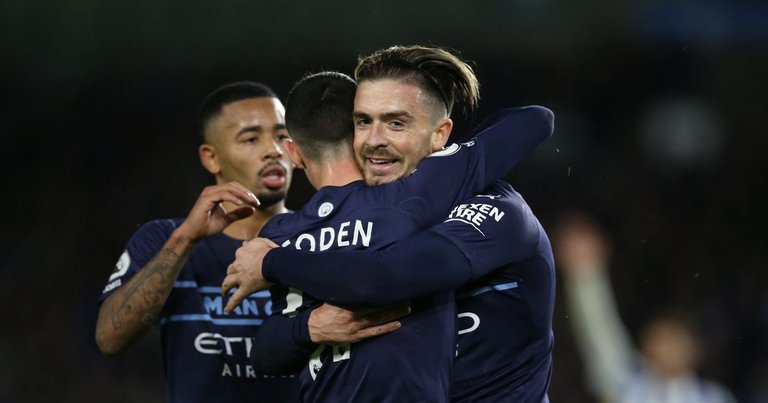 The second half started when it was time and as usual it was like the Brighton & Hove Albion got new advice as they were dishing good performance in the second half. Well, they knows that Manchester city is a good side and they are leading already with good goal margin. This shows that it wi be very difficult for them to get a draw nor a win. So they set their mind towards positivity.
The good performance in the second half finally paid off as they were able to get a goal, I will say their last goal because that goal was the only goal for them through out the match. The goal came for them in the 82nd minute through A. M. Allister. It was from the penalty spot. Well it was so cool that he was able to convert the penalty kick well as that almost gave them a bouncing back hope and also the goal was acting as a consolation goal too.
While thinking that the game might end up like this, Riyad Mahrez got the last and final goal through Phil Foden assist in the 90+5 minute. As the Brighton&Hove Albion side were busy trying to get a second and if possible a third goal, their heart got shattered when Riyad Mahrez got the last goal. What a good match I must admit. Manchester city side is one side that I respect when it comes to performance and goal scoring. When you present them with the chance they will surely use it well. They are not goal shy at all.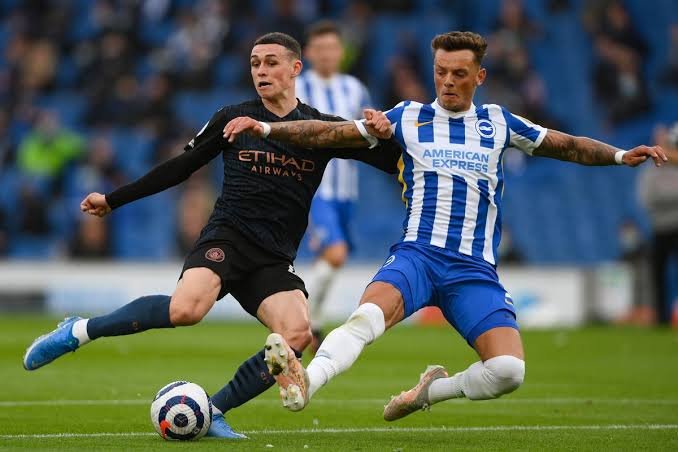 Lastly on my list is the Everton fc versus the Watford. I am really ashamed for Everton fc. I still don't understand this team anymore. Such a pity I must admit. They lost to Watford at their home soil, Goddison park. There is nothing that got me more ashamed than the outcome/result from the match. Can you imagine Watford scoring 5 and Everton 2. After watching the match I was just mute and ashamed for such result. Well, this is football and anything can happens.
The match started and it was the Everton fc team that scored in the 3rd minute by Tom Davies and the assist came from Demarai Gray. After that goal by the Everton team, Watford retaliated by scoring in 13th minute to make it a draw. That ended the first as I was thinking this might end the match. Second half begins in an amazing style as all team were playing pretty well not until in the 63rd minute that Everton fc side scored their second goal by Richarlison and it was Michael Keane that gave him the assist.
From this we can see that Everton fc came on top twice but Watford keeps cancelling it. 78th minute on the watch, Juraj Kucka equalized for the Watford fc side and the assist was from Juan Hernandez. After this goal, the Watford side teaches Everton fc how it is supposed to be done as they came ahead in the 78th minute through Joshua King and it was Emmanuel Dennis that gave him the wonderful assist. Now the Watford city side are now ahead as the score is now 2-3. The moment it got to 87th minute Joshua King got his second as he got the assist from Emmanuel Dennis this time around. With that goal Watford city are now ahead with 4 goals. You need to see how confused the Everton fc team are.
They knows that the time is almost up and the goal margin is too much so they can't do anything meaningful. They have to relax and just keep trying. The moment it gets to 90+1 minute, Emmanuel Dennis got his first goal after a wonderful performance and it was Joao Pedro that gave him the assist this time around. This makes the score like 5-2. Finally the referee ended the match and it was Watford city that walks away with 3 point at the home of Everton fc which is Goodison park.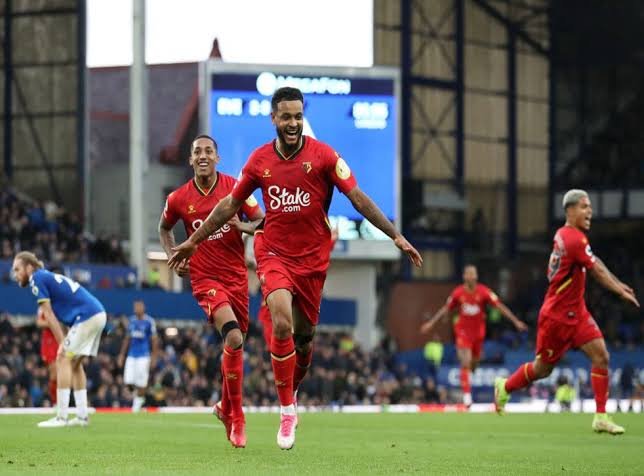 Well that is how some match went, I will be continuing with this on my next post so that we can see how some team performed in the English premier league. If you love my post and you have anything to say please air your view by commenting.
---
---