Another big test for Liverpool fc as they host Westham United
Right at this moment even though my team is performing well, I must admit that I I am still afraid whenever they are playing matches, this is holding to the fact that I don't want anything that happened during last season to happen or repeat itself again. I can't stand the face of any team fans making mockery of me, it will really be painful. During last season I almost got confused seeing player and fans of different calibre making mocker of my team. If not that I am a patrotic fan I could have departed from my team to another. The rate at which they turn me in to their laughing stock is something else. You just need to see how I am laughing at them now. When laughing at them my mind flashes to the popular proverb or parable which state that there is no condition that is permanent, anybody that fall will eventually rises up some day and anybody that is up can eventually fall back also. There is no better way to live this life than what we are seeing. The message that I am passing here is that in whatsoever stage that we are into especially when we are up we should never make mockery of others that are not in that stage yet. We should never make them a laughing stock, this is because nobody knows tomorrow.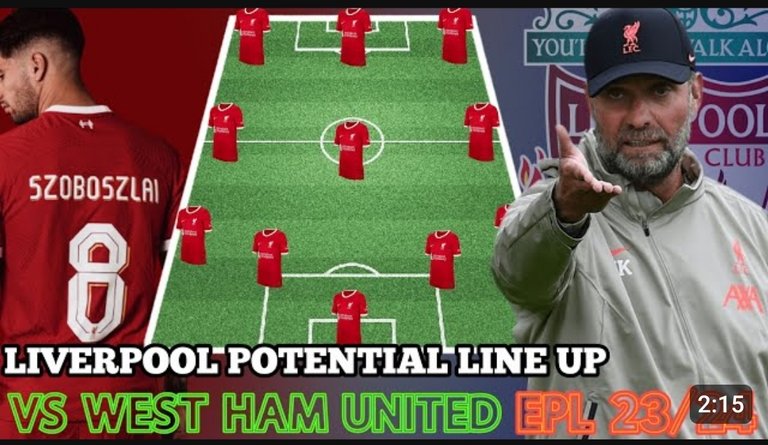 If you have been following up with what is happening in the English premier league competition especially when it comes to the Liverpool FC team we all can see that the Liverpool fc team are big in so many ways right now. They have been doing wonders and that has made me to be happy as a fan of the Liverpool fc team right now. They are already making me so happy I must admit. I remembered when some league fans where laughing at me right now they all can't do that now, it is really a good start for the Liverpool fc team I must admit. Our days are back I must admit, I just can't wait for us to be smashing more and more amazing result. There is something that I want to address, if you are a Liverpool fc fan, you should not celebrate yet, we all knows that the English premier league competition just started, we still have a long way to go, that means that they are many bridges that needs to be burnt for we to get to our promise land or rather still our destination. It is only being dedicated that can do that for us. Since we started well, it is a good thing I must admit. This is already creating positivity mindset in the heart of the players, they are not afraid if they fail, their mindset is focus on achievement wether they are down or not. If you followed what the Liverpool fc team are doing you will see that from one player to the other, they have transformed into something else, they are all on fire.
The Liverpool fc team that we know is back, we all can see the Jurgen Klopp impact in him, he is not for any reason here to play at all. I just want to see this burning flame in them, they should keep up with this winning mentality and they will be able to defeat any team that comes their way. They should not be carried away also, many of the team our there, the moment they are winning like this, since they are in good form, they always let things get into their head, you will see pride surfacing and that only can destroy any team quickly. I trust Jurgen Klopp and for sure I knows that he won't allows that to happen in any way.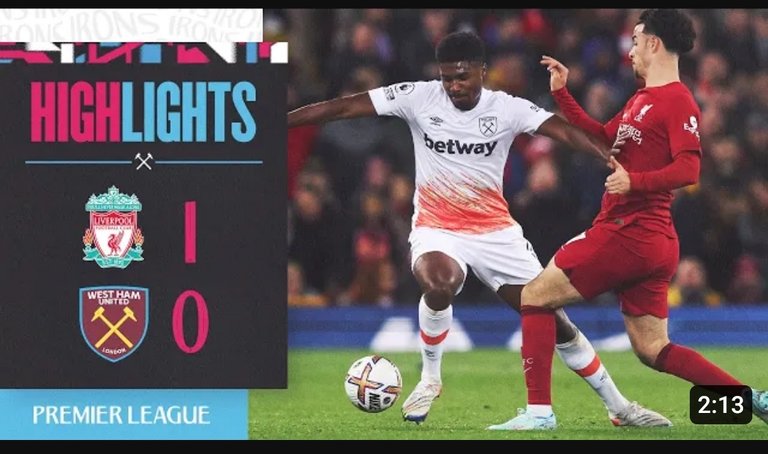 Deviating to what we have at hand, we all can see that right now the Liverpool fc team have defeat almost all the team that comes their way except the Chelsea fc team. They drew with Chelsea fc 1 Vs 1, defeated Bournemouth FC 3 Vs 1, Newcastle United 3 Vs 1, Aston Villa 3 nil, Wolves 3 Vs 1, Lask 3 Vs 1 and now we will be hosting Westham United. If Liverpool fc team get them defeated it is going to be so amazing. Whatsoever that it is, brace your self for what happened between these two teams on Sunday.
       Photos from YouTube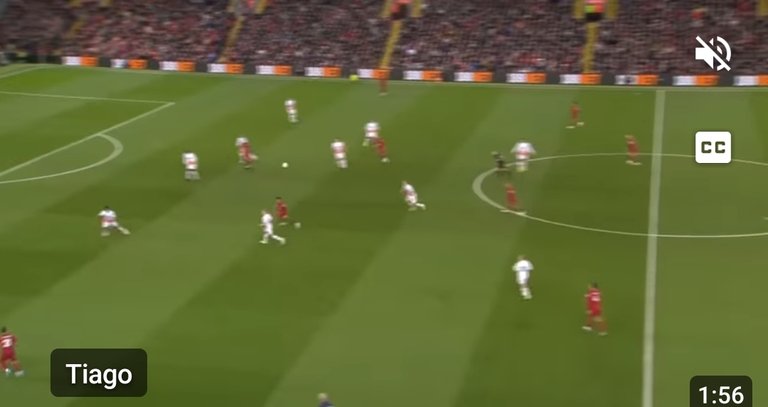 I will end the post here, have a nice day.
Posted using SportsTalkSocial
---
---