Despite Liverpool fc struggles, my love for Jurgen Klopp keeps waxing stronger
Should we say that it is over at this stage? I believe it is time to say that it is over with the Liverpool fc team. Finally, we won't be qualifying for the Uefa champions league competition unless we are able to win the Uefa champions league trophy. Well, painfully that task won't be easy to achieve. Truth be told, I have seen different team performing badly in their league and later, they ended up winning the Uefa champions league competition. With that you will see them qualifying for the Uefa champions league. With what is happening to Liverpool fc I don't think that will be possible. Despite me saying that it can't be possible I have also said it time without numbers that when it comes to soccer we all should bear it in our mind that any thing is possible. One thing that I am certain about is that many Liverpool fc fans are all confused on what to really talk about when referring to their team. We were in a soccer hall watching the Wolves match against the Liverpool fc team. On that day I managed to visit the soccer hall just to see if my team will make me smile. So that I won't be laughed at, I had to visit another soccer viewing centre. While I was there do you knows that I saw someone mocking a Liverpool fc fan, the Liverpool fc fan was mute all through the era of the laugher simply because his team was not doing well. I felt really bad about that I must admit.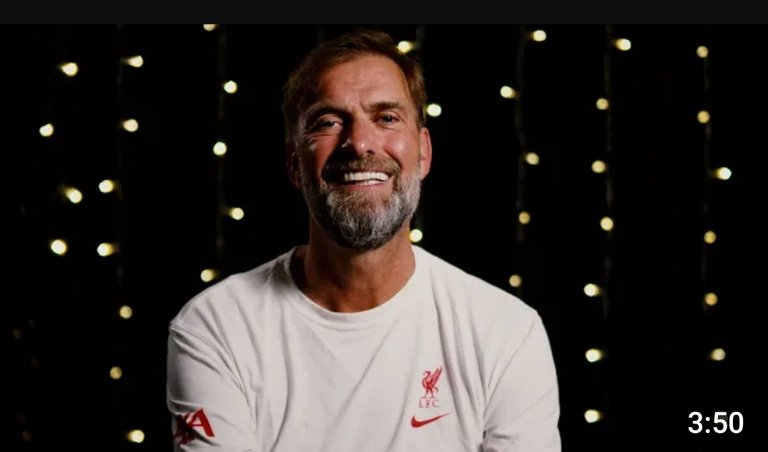 I know Liverpool fc performance this season is no where close to good but despite that injuries has also affected the Liverpool fc players performance. As per injuries just imagine key players like Luiz Diaz, Van Dijk, Diego Jota, Jordan Henderson and other notable players struggling with injuries. All this also impacted the team in a very negative way. What really pained me is that I was among the set of people bragging that this season is going to be for Liverpool fc. You just need to see how certain I am about Liverpool fc winning the English premier league. This has though me a lesson and it has shown that when it comes to soccer you can never predict any move. Many of those people that I bragged at their presence are all asking me how far, I am mute because I don't know what to say.
I knows how some weeks into 2022/2023 English premier league competition, while we were struggling, I keep saying that the league is just starting and I am certain that we will do exploit. As the English premier league progresses I keep saying that we will get things right not until today and we are still performing badly. This is horrible, bad and painful I must admit. I was observing Liverpool fc fans reaction, I must admit that what I am seeing i.e the behaviours of some fans are really questionable. Many have already started criticizing Jurgen Klopp, this is not accepted I must admit. It really shows that some person's are ingrate. They are after you just delivering for them, the moment you got hit and you are passing through issues, they will forget the good days, they will forget all you have done for them and they will be the one to first ask for your head. Humans are bad and funny at same time.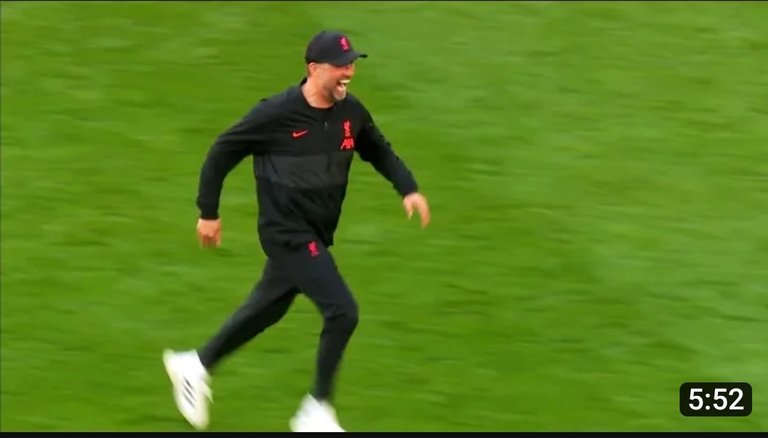 I won't in any way criticize Jurgen Klopp for any reason, this is simply because he has done a lot for the Liverpool fc team. Since things are not doing well with him, that doesn't mean I will now be the one shouting that he should be sacked. We all knows that we where struggling before he came to Liverpool fc, since he arrived the Liverpool fc team we all saw the amazing and fantastic approach he created. It is that approach that wins the Uefa champions league, Super cup, Club world cup, FA cup, english premier league, carling and lots more for the Liverpool fc team. We all saw how he was able to win what the Liverpool fc team have been waiting for. I am referring to the English premier league trophy. I knows how such thing removed us from shame as that has been one thing that different club fans have been using to laugh and make mockery of us. I know how when we are in the middle of arguing, the next thing they will say is that, have you guys won the English premier league trophy after it has been changed to Barclays premier league? the answer is simply no. Well, we can now brag that we have won such trophy under his reign, tell me why I will criticize such person.
Photos from YouTube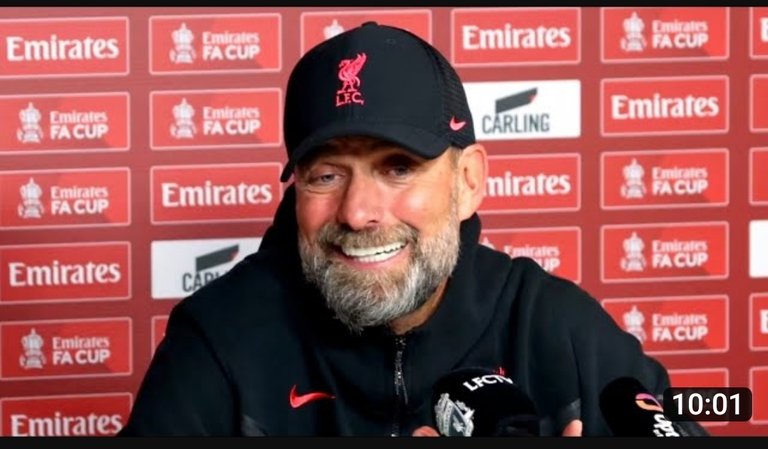 I will end the post here but have this in your mind that I will never criticize Jurgen Klopp, instead I will keep my support for him waxing stronger.
Posted using SportsTalkSocial
---
---