Do you knows that procrastinating can cost you an opportunity?
One thing is for sure here, I knows I have written on something like this some months and years back but something pushes me into writing about it again. One major thing about this post is that it will b of help to those who are on this table from putting and pushing in positive effort when ever they are presented with such opportunities or opportunity. Some of us have missed out on something amazing simply by saying that I will do it today tomorrow and next tomorrow. What I am trying to say is that some person will have opportunities to do something, you will be surprised to see them pushing it forward to the next day, the moment the next day came because of one thing or the other you will see them pushing it to the other day and that is how at the end of everything you will be surprised that they will failed to do such opportunity. If you are on this table you will find yourself missing out on good opportunities that could have changed your life for the very best. This is why I hate procrastination at all. You should knows that when it come to life and cryptocurrency you have to be disciplined at all cost. Failure to maintain this momentum you will find yourself repeating yourself in one circle all the time. The moment all your friends, family members and even enemies are progressing you will find yourself repeating one circle. This is one thing that I will never even wished my enemies.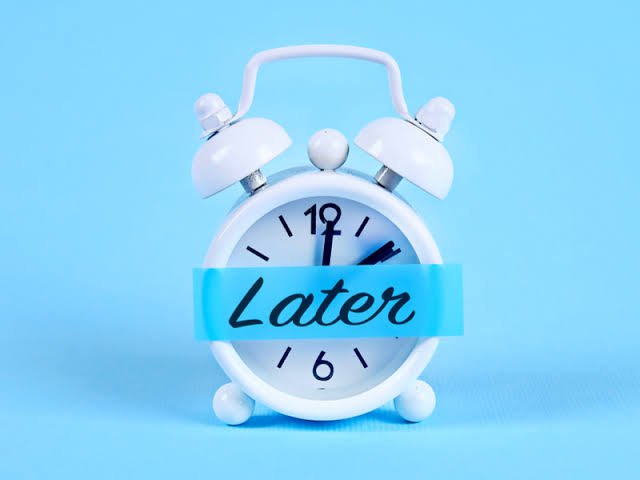 What really brought my attention to writing this post is that do you knows that I was supposed to do something, I told my self that I will do it that day and gradually I saw that it went to the fourth (4th) day and the fifth (5) and sixth (6) day, I was still saying that I will do it. Funny enough we were approaching the final day already but my procrastinating spirit was just pushing me to keep saying I will do it today, tomorrow, next tomorrow and co. Now what really pushes me into writing this post is that do you knows that a day came and I decided to take a look at what I am supposed to do and I started doing it. I noticed that the testnet that I was pushing forward due to my lazy ass or will I say due to procrastinating won't even cost me twenty (20) to thirty (30) minutes to get it accomplished. I was shocked at the end of the testnet that it was very easy and simple. To wrap and crown it all I was able to finish it in less than fifteen (15) minutes. You need to see how surprised I am, you need to see how I was opening my mouth because I was almost loosing out on good opportunity simply because of my lazy ass and also because of my funny procrastinating spirit.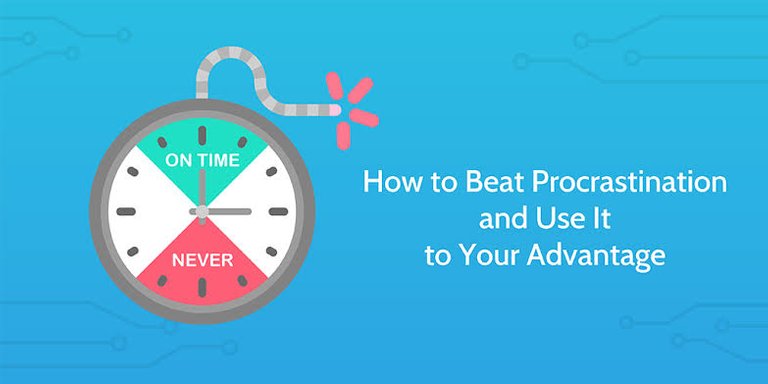 The moment that I saw that I was able to execute the task in less than fifteen (15) minutes, I said to myself that if I have the opportunity or opportunities to run an opportunity again, I will make sure that even though I am lady on that day I will first of all take a look into the project by reading into it to see if it will take a look of my time to execute or not. If I knows that it will be easy to do I will make sure that I key into it immediately. Another thing is that once I sees that it will takes a lot of my time and effort and I am tired I will take some rest. We should knows that health is wealth. I always advise that why running or chasing the money we should also make sure that we are observing our health along the line. We should take our health very serious. It will be bad making a lot of money from your hussle being it cryptocurrency and at the end spending all of it to take care of your health. This will be just waste of time, resources and effort at same time. Nobody will wants to witnessed and passed through such mess at all.
I have seen people telling me how they have missed out on numerous opportunities simply because of their procrastinating spirit and mentality. I will advice that you should never practice procrastinating, you will regret at the tail end as it might cost you an opportunity. You will be surprised that when that wants to happened it will be a very big opportunity and I knows that you will never found that appealing when it happens.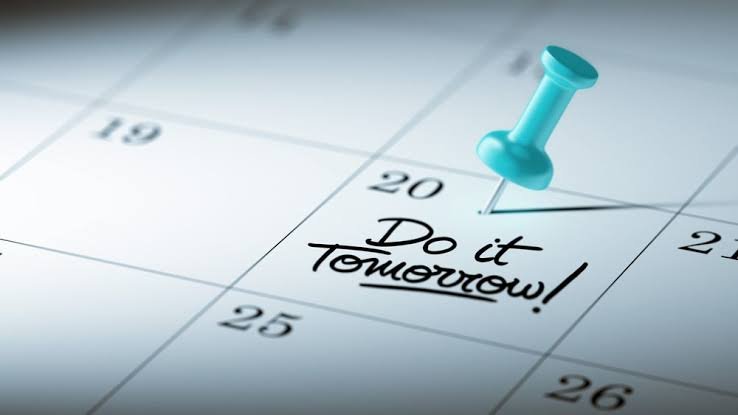 I will end the post here, if you have any thing else to say please air your view by commenting under this post.
Posted Using LeoFinance Beta
---
---