EFL cup: Manchester United returns with a win
For the fans I knows that all we care about is getting entertained, we forget to know that the players are humans like us, it is not easy playing soccer almost all the time. Imagine playing matches and after that engaging in rigorous training sessions. Players hardly have good time for their family, loved ones and even friends. They hardly have good amount of time to enjoy their selves, I really felt bad over this but who cares, they are getting paid for it and if you know you can't keep up with the activities you can simply quit. Many are out waiting patiently for you to quit so that they can eventually fills your spot. We all knows the opportunity, fame and money that soccer brings, once you made it into any team, you will never regrets it. Wether you are playing or not, when it comes to soccer you will be paid. This is simply one thing that I have grown to love about soccer.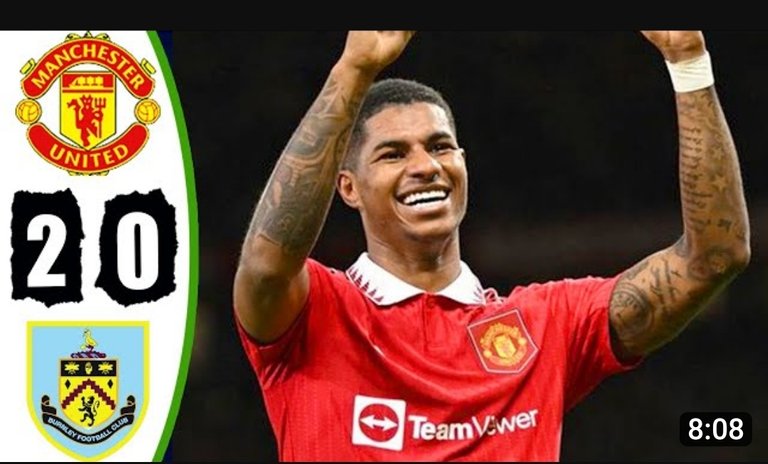 I remembered back then when I was playing soccer, I was full of hopes that someday I will be picked to represent my country but that dream didn't happened. Despite that I am glad that I kept being focus and dedicated. Soccer is filled with fun, entertainment and amazing moment. If you are a soccer player you will understand the message that I am trying to pass above. Sometimes when I am angry and got pissed off, all I do is simply to watch soccer matches and the anger will lighten up and you will see me putting up a smiling face again. I have considered soccer as part of the 6 classes of food, just kidding. But the message that I am trying to pass around is that soccer is fun no matter what. If you are not a lover of sport as a man you are definitely missing out of many amazing moment. Just imagine the just concluded world cup competition, how did you sees it? It was full of life and energy. The fun was second to none and it eradicate all the sad moment from my life. I really enjoyed it to the highest height I must admit.
In as much soccer is concerned my love and respect will always goes to it. Well, we all knows that once league is on, it definitely means that we should knows that there is definitely not going to be any dull moment, that is definitely what we are seeing right now. Soccer is just to sweet to neglect. 2022 has been a year that I enjoyed so much if you weigh in the league matches and the World cup matches that was played. As for the league matches they are still running and that is interesting I must admit. Before I talked about the today's topic I must admit that I am so happy with the Qatar World cup competition, it gives my team, Liverpool fc the time and moment to be able to put their house in other. We all knows that the Liverpool fc team have been performing badly when it comes to their Champions league fixtures, as for your information they will be playing against Real Madrid. Having a lot of resting time because of the Qatar World cup competition has helped the team to prepare and put their house in other.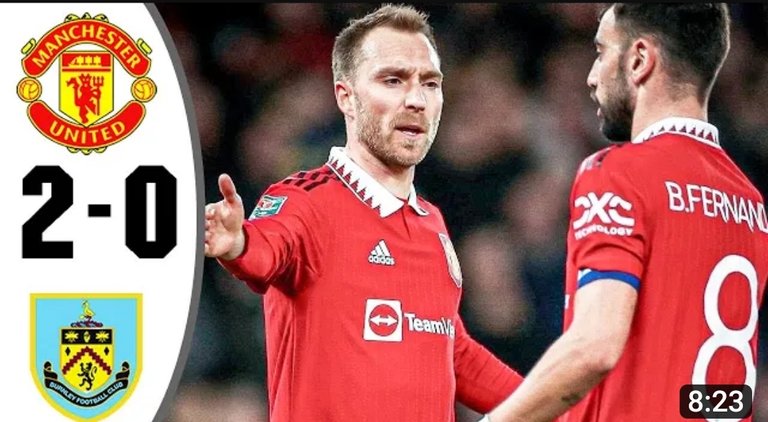 The Liverpool fc team have a lot of strong matches to play, I hope that they are able to get it all conquered. With that on ground I am glad that the World cup break came on board, through it, Jurgen Klopp was able to put the team in other by fixing every loop holes in it. Deviating to what we have at hand, I am so happy right at this moment that the Manchester United team were able to welcome us back to Efl cup with a win against Burnley. Goals from C. Eriksen and assist from
A. Wan-Bissaka gave the Manchester United team the lead in the first half. In the second half, Manchester United capitalize on the first goal as Marcus Rashford scored in the 57th minute through Scott McTominay assist. You just have to see how Manchester United fans were happy as if they won a trophy. Well, they deserve to be happy because it is not easy winning matches.
Photos from YouTube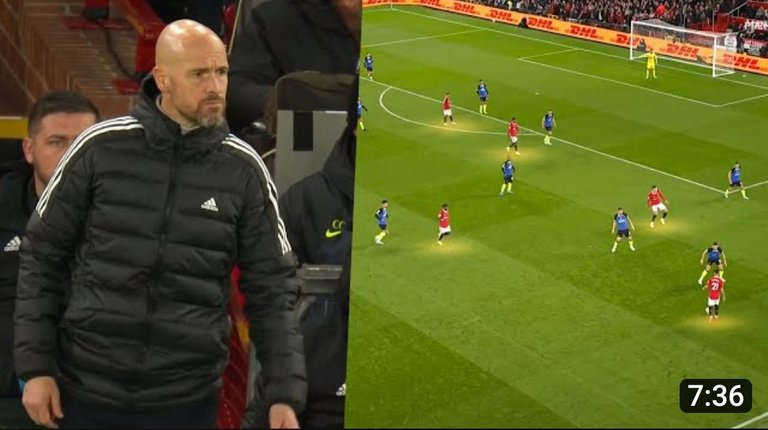 I will end the post here, if you have any thing else to say please air your view by commenting under this post
Posted using SportsTalkSocial
---
---