Examining the Liverpool fc squad after Sadio Mane departure
There is this popular saying that states that soldier goes soldier comes but barack remains the same. What I meant by such statement is that players shall come to Liverpool fc, players shall also depart Liverpool fc but despite that, Liverpool fc, will surely remain the same. There is no way you will remain there for ever, they are every tendency that it is either you are retiring or your contract expires and you makes a move. This is simply the principles that governs how soccer operates. Just like what I said, there is every tendency that you can be in one team forever.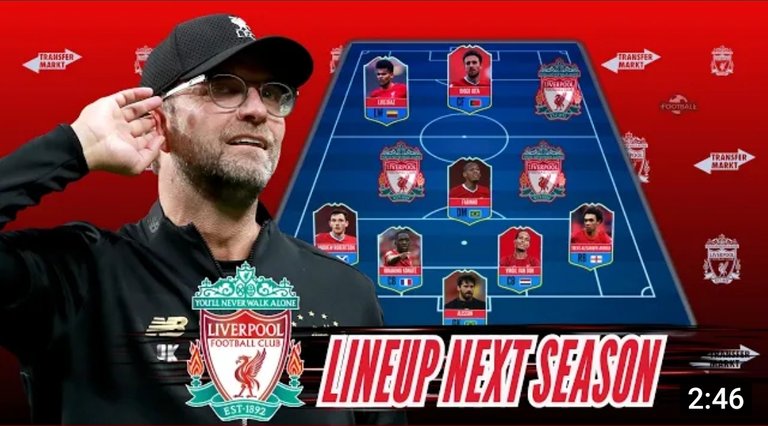 I remembered back then that when Sadio Mane was playing for Southampton city, I am one of his fans. I so much believed in him after the damage he did to Liverpool fc when we takes on Southampton city. I believe that such is the reason why he was signed to Liverpool fc by Jurgen Klopp. He singlehandedly won the match for Southampton city. I was surprised to see player like that doing such damage singlehandedly. The most painful part of that match is that he came in from the bench as a substitute.
The moment he entered the match, things changed. He was just pressuring my team (Liverpool fc) like we were nothing. He got a chance to score his first goal on that day through the penalty spot but he missed the penalty. He never allowed the penalty that he missed affects him, he put in more effort and he ended up scoring the first, second and the third goal. Southampton city through Sadio Mane on that day came from behind to win the match 3-2 in their favour. You just need to see how I was left dumbfounded. It was this amazing performance that made Jurgen Klopp to sign him to Liverpool fc. Well, we will surely miss him as he draws the curtain of his Liverpool fc journey to a close. He is now a Bayern Munich star, I hope he impresses over there.
With his departure I am forced to examine the Liverpool fc current squad. They might be addition or no addition but for the now let me use the current squad as a case study. Permit me to start from the defence. When it comes to the defence we have Ibrahim Konate, Van Dijk, Joe Gomez, Joe Matip, Trent Arnord, Robertson and James Milner. We all knows that when it comes to the Liverpool fc defence, they are all full of experience, they are good with their defensive job. I love how Trent Arnord and Robertson always goes forward to support the attack. We all knows that Van Dijk and whatsoever person that he is paired with is too formidable to defeat. We all saw his pairing with Joe Matip, it was superb. Despite the age of Joe Matip he was able to play him back on track.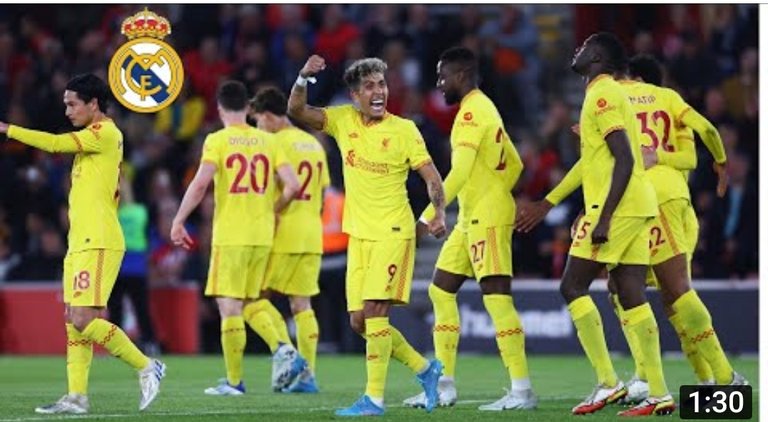 When we thought that we have seen it all, Jurgen Klopp signed Ibrahim Konate to the Liverpool fc team. Now he has formed another great bond with Van Dijk. With this I will rate the defence 95%. We need them to keep up with the good work this season, they should keep their focus high. They should not feel too special. Deviating from that we goes to the midfield. When it comes to the Liverpool fc midfield we have Fabinho, Keita Naiby, Thiago Alcantara, Henderson. The players in the midfield they are all doing amazingly well but some are prone to injuries. Players like Thiago Alcantara did the major work for Liverpool fc last season. He was just too superb, his form was top notch, I prays he carries such form to the upcoming English premier league season.
Fabinho is another amazing and wonderful dude. He reminds me of our former midfielder, Georginio Wijnaldum. He doesn't gets tired. I hope he continues on that amazing run and form. Joe Henderson, we all knows our captain is gradually getting weak because of age. Despite that I respect his commitment to the team. Naiby Keita on the other hand needs to improve in his service. The midfield looks strong and smart, thumbs up.
Looking at the attack/forward we currently have Mohammed Salah, Darwin Nunez, Diego Jota, Luiz Diaz and Roberto Firmino. This is the place where the Liverpool fc power lies. The attackers are all on fire I must admit. I am just thinking about how Jurgen Klopp will be able to manage the team during the upcoming English premier league.
 Photos gotten from    
YouTube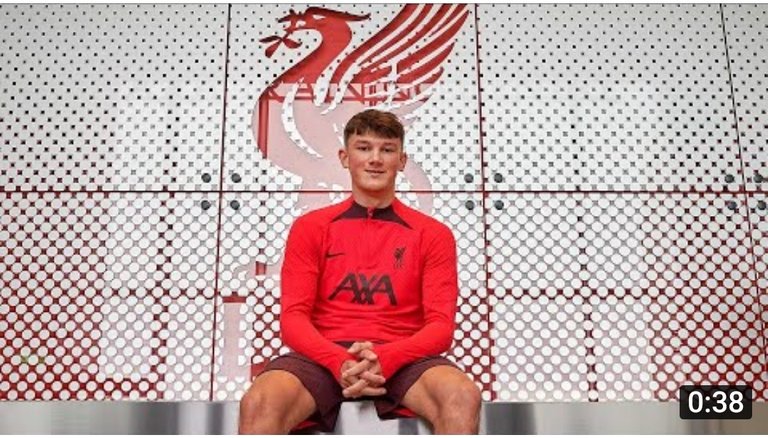 I will end the post here, if you have anything else to say please air your view by commenting.
Posted using SportsTalkSocial
---
---