Is Halaand Manchester city problem?
One thing that I don't fancy or one thing that I don't really do is discussing about other team when my team is also not doing well. Nonetheless, we all knows that wether you talk about them or not, there is every tendency that they will talks about you. Another thing to note here is that since I am a sport analysist there is every tendency that I have the go ahead to talk about any team that I wanted to talk about. There is no sense in focusing my time and attention just in only one team. That if properly observed is not the best way to go about things, people will not even love reading about your post since you have limit it to just your team alone. The message that I am trying to pass around here is that deep down no matter what, we all should knows that there is nothing bad talking or sharing your view about other team, there is nothing bad at all regarding it. When you as a sport analysist is doing it, it definitely shows that you are current with activities and that is something people will be proud of no matter how you sees it. With that in place I am happy sharing my view about what I have been noticing or witnessing about this amazing team, which is Manchester city.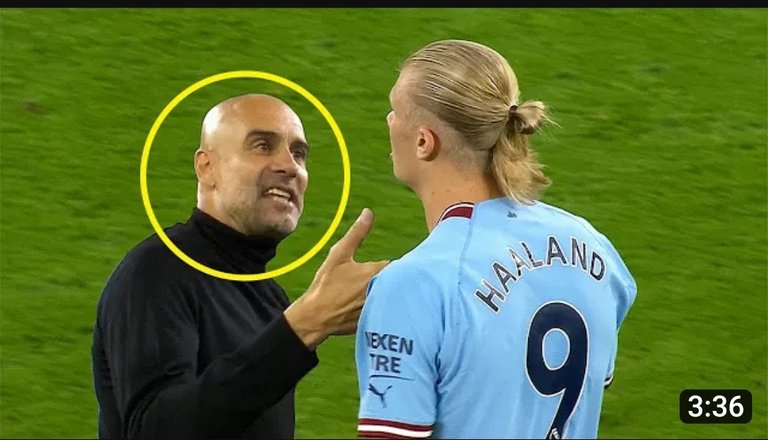 Regarding the above, if you have been following up with the english premier league competition for a long period of time you will see that Manchester city, ever since Pep Guardiola took over the coaching job, they have stand to be one of the most talk about team when it comes to the world and the english premier league to be precise. One good thing about them that every body will tell you is that you will surely play your ass out to get them defeated. They are one of the most strongest team in the entire globe that I have seen. The moment I saw my team being drawn against them, I knows that, such draw is a big issue already. They don't care if you are a big name team or not, they will demolish you if they got the chance, this is why irrespective of anything you are doing when you are playing against them, don't play with them. You should tighten your seat belt or else you will regret the outcome that will come along with it. You will pay with massive defeat if you ever overlook them, they are just too deadly and that alone has made me to avoid them in any way.
Their consistency has blow my mind I must admit. They are very strong just like what I hinted above and another thing that I have grown to love about the Manchester city team is that their first (1st) eleven (11) is strong. Apart from that, permit me to burst your head. Do you knows that when it comes to their team, if you don't know this let me tells you this. Do you know that their second (2nd) eleven (11) team almost looks way stronger than their first (1st) eleven (11). This is showing that they are not that easy team that you can toil with. When ever you are playing with them, endeavour to make sure that you put in your best performance if not you will regret at the tail end. They have helped to make the english premier league a league that every players wants to be part of and apart or aside from that, investors are keying into this league because of how competitive and interesting the english premier league is. They should keep us this good performance as it is impacting the english premier league ecosystem amazingly, positively and fantastic.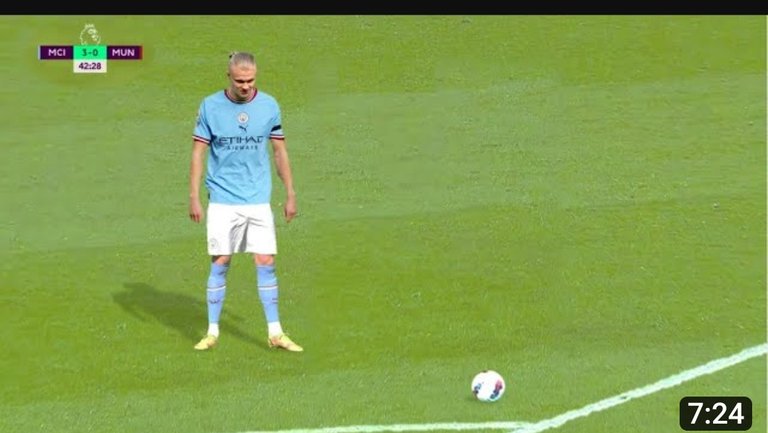 I noticed something about the Manchester city team and I just need to talk or address it. I remembered how amazing it is back then when Manchester city uses to be Manchester city, just like what I hinted above, when it comes to defeating them you will play your ass out to get that done. They have been maintaining that performance for a long period of time but the moment they signed Halaand to their team things has changed. I am no longer seeing or feeling that Manchester city vibes in them, they have fallen from that spirit and that is something they needs to address if not things will get out of hand. If you are doubting, spare your time and just study the Manchester city team, compare them from back then till now and you will spot what I am saying. Just yesterday we all saw how after feeding all their best players they still loose to a team seating on 20th position 2 nil in the Efl cup competition. I am not pointing accusing fingers to any body but I am just being observant here. Their lost to Southampton city in the Efl cup competition is something to talk about. I see a need to raise this topic, is Haaland their problem as we knows Manchester city since we knows that Manchester city is not a team like this.
Photos from YouTube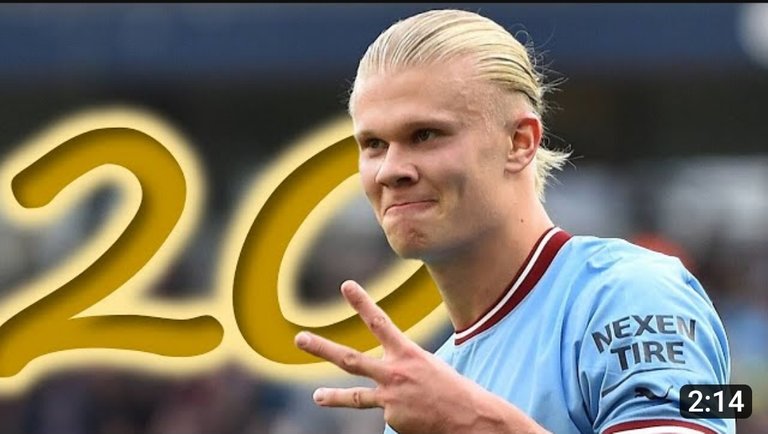 I will end the post here, if you have any thing to say please air your view by commenting under this post.
Posted using SportsTalkSocial
---
---