Sadio Mane departure, is it an opportunity for Mohammed Salah to shine?
We all knows how this two lads have contributed positively to the growth of Liverpool fc and even the English premier league till date. This is something that is rear to achieve but they both combined positively well and made things looks easier. Seeing attackers working together when it comes to sport is very difficult. We all knows how greediness is something that surely runs in the vain of those attackers. When such happens, it ends up affecting the team in a negative way. We all knows that attackers loves to score goals so the greed mentality is always there. It is not that easy to find attackers working together just like what I hinted above. There is always a hidden beef and all that.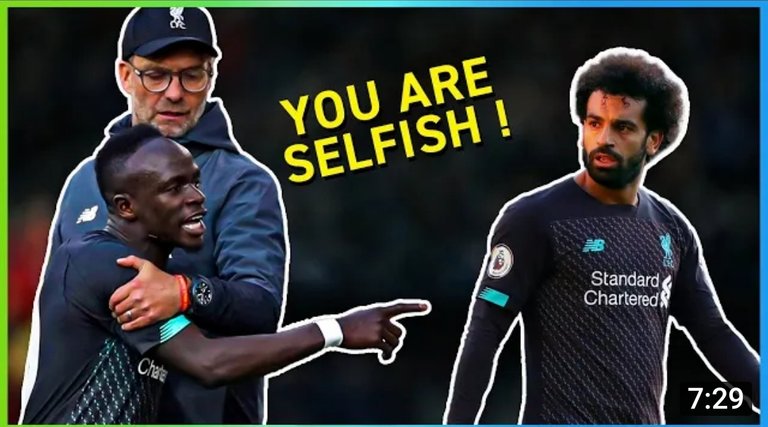 The partnership that Sadio Mane, Mohammed Salah and Roberto Firmino formed in Liverpool fc attack is something that is rear to find and that alone will sees any one that departs the team for another being missed. One thing that I am happy about when it comes to the Jurgen Klopp team is that despite the ups and down they were able to achieve something so amazing and fantastic. If any one departs the team today I believe he will depart with a smiling face. The team under Jurgen Klopp have won all the trophies on earth. They have won the Uefa champions league, Club world cup, Super cup, Carling cup, the English premier league and the FA emirate cup. Isn't this amazing? Yes, it surely is.
Just like what I hinted above the team under Jurgen Klopp have done amazingly and fantastically well. I am proud of all the players that made it possible. I was wondering how Jurgen Klopp was able to deal with Sadio Mane and Mohammed Salah. This is simply because they are both attackers who loves to score goals. The one player that I love so much when it comes to the attack is Roberto Firmino, he is not after goals, he is after making the team succeed. When it comes to being a utility player he is number one. We all knows he has contributed to the growth of the Liverpool fc team attack100%. I am still observing if he will departs the team this season, I just pray he changes his mind, if he departs he will surely be missed, this is because he is so instrumental and committed to the team.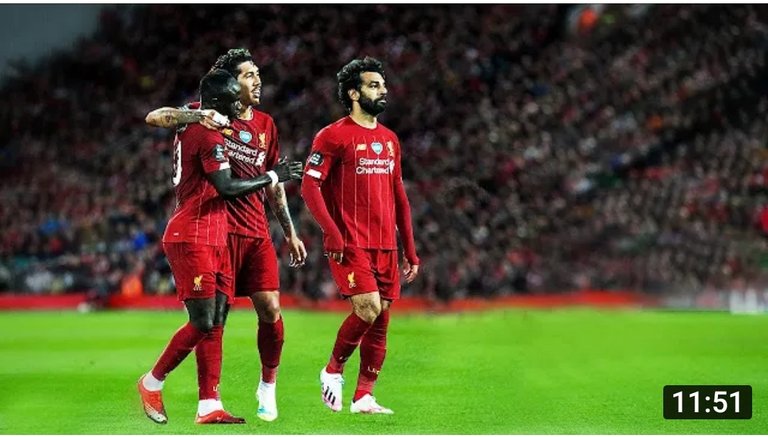 The Roberto Firmino, Diego Jota, Sadio Mane, Luiz Diaz and Mohammed Salah have been a combination that is hard to defeat. They are just too good but just like what I stated above, the greed in the attack line up was between Sadio Mane and Mohammed Salah mainly. The good thing about them is that despite the greediness, they both were able to help the team achieved it core goal which is winning numerous trophies. This is one thing that every team wants. All fans wants to see their team succeeding in all way round. Sadio Mane and Mohammed Salah despite the greed got that achieved. This was not done personally, it was collective effort that help in that regard.
If you watched closely and have been following up you will see that Sadio Mane and Mohammed Salah were always among the English premier league top scorer no matter what all through their work/era together. Now that Sadio Mane has departed the team for a greener adventure, will this gives Mohammed Salah the opportunity to shine better since they won't be anybody trying to score more goals like what Sadio Mane did? This was one question that runs through my mind as I looked at the Liverpool fc forward.
As to answer the question above, the departure will surely create more rooms for Mohammed Salah to shine. I am expecting him to do well next season if he doesn't departs the Liverpool fc team this season. He will have all balls coming to him since he will be the main focus when it comes to the attack. I know players like Darwin Nunez and Luiz Diaz might create more competition for him but I don't think it will be like when Sadio Mane was there.
So in a nutshell, I see all attentions falling to Mohammed Salah if he won't depart the team. If he continues with such good form just like what he did last season, he might ends up winning the English premier league golden boot once again.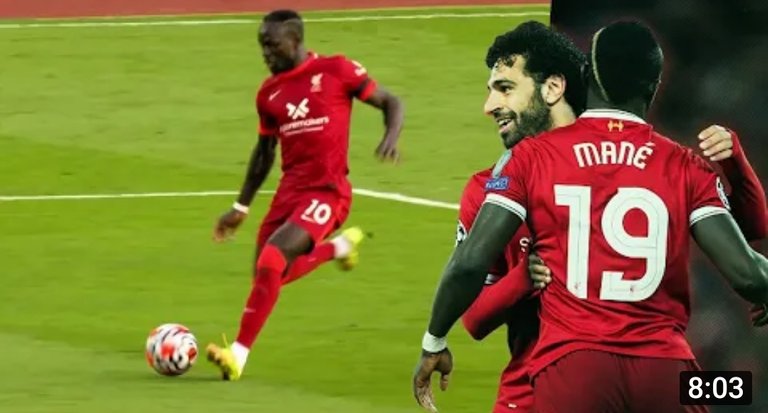 Photos gotten from  
YouTube 

I will end the post here, if you have anything else to say please air your view by commenting.
Posted using SportsTalkSocial
---
---