Should we call this brutality or fatality? Liverpool fc got Manchester United destroyed- Epl recap
There is nothing sweeter than when your team is getting the result that you are expecting. I must admit that before the match between Manchester United and Liverpool fc started, some certain Chelsea fc fans visited me and told me that they will be happy if we can loose this match so that their point which they are using to top Liverpool fc can be extended. I have nothing to say because I knows that such match will be very tough and Liverpool fc might find it hard to get Manchester United defeated. The one reason I am saying that it will be hard for Liverpool fc to get the three point is because the match will be played at Old Trafford which is the home soil of Manchester United.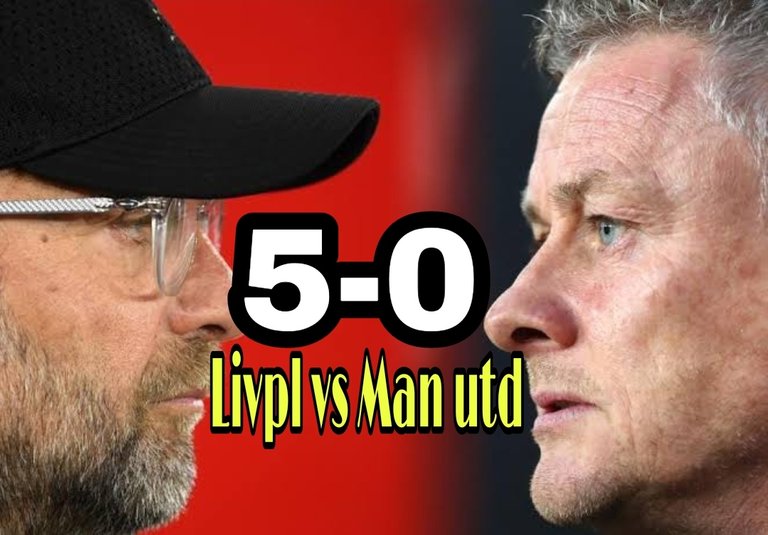 While they were busy making jest of me by saying that we will surely loose I just sat down with nothing to say. Chelsea fc fans were just after Liverpool fc loosing because of the point gap that they needed. I got home and look into my team properly. Sadio Mane, a player in good form, Mohammed Salah the best player in the world currently, Roberto Firmino the Brazilian magician, once he is in good form he will destroy you. Diego Jota another brilliant Portuguese players who is currently in good form. When I look at this squad my trust for my team to defeat Manchester United increased.
Truth be told we all knows that Manchester United are not in good form as they seems to be. They are doing well but in a poor way. If you run a check between Liverpool fc and Manchester United you will see that Liverpool fc are the best. Mohammed Salah is currently the best player in the world if we are to remove sentiment from it. Just imagine how he has scored in all ten (10) matches he has played on. This has make him the African player who has gotten such record and he has surpass Didier Drogba's record also. I will talk on this next time but for the now let us face what we have at time.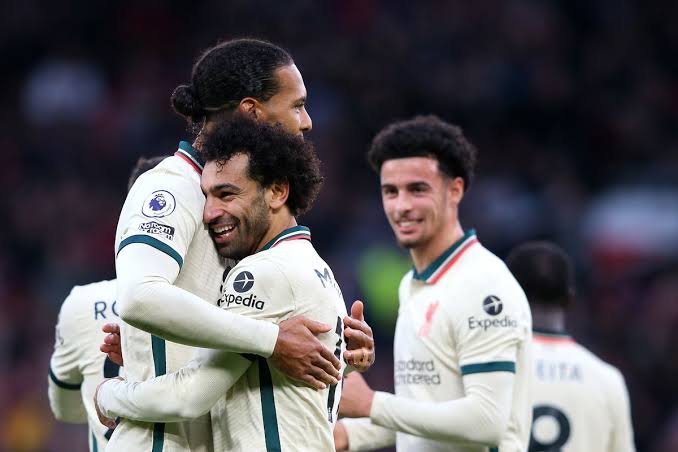 The match started, seeing the line up weakens me. I was like Jurgen Klopp are you gambling with this squad? I am not impressed by this line up but one thing is for sure, Jurgen Klopp is so good managing team and all he does is the best. Players he feature that I don't like was Ibrahim Konate. But one thing I knows is that he played Ibrahim Konate because of his height. With him and Van Dijk Manchester United struggles to score through up balls.
Another player he played was James Milner as I was expecting Fabinho. While on that I saw Roberto Firmino being featured instead of Sadio Mane. Well, I so much love his decision and I have to trust him. The match started and the both side were playing as if they don't know what they were doing. Manchester united got a loose ball and Mohammed got it and he delivers it to Naiby Keita who is in good form and he scored the goal. That happened in the fifth (5) minute into the match.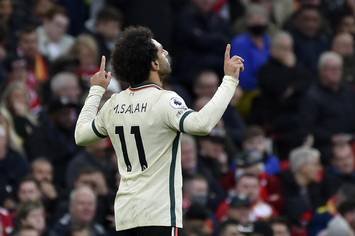 Immediately that goal came in I was still not happy, I want to see Liverpool fc having more goals which will guarantee us that we have won the match already. While praying for such Diego Jota through T. Alexander-Arnold assist got the second for Liverpool fc and this happened in the 13th minute. You need to see how happy I am as I now have mouth to talk and argue as a true fan. You need to see how angry those Chelsea fc fans are, but I dont give a fuck.
While the game was getting to the end of first half Mohamed Salah scored in the 38th minute through Naiby Keita assist. I was praying that Mohammed Salah should got a goal because he has really done well, his performance is top notch as he won the man of the match award with his amazing performance. With that goal Liverpool fc were now 3 goals up. While still talking about his goal, he added another in the 45+5 minute to make it 4 nil for the reds through Diego Jota assist. At this stage we all knows that Liverpool fc have really done the work that is needed.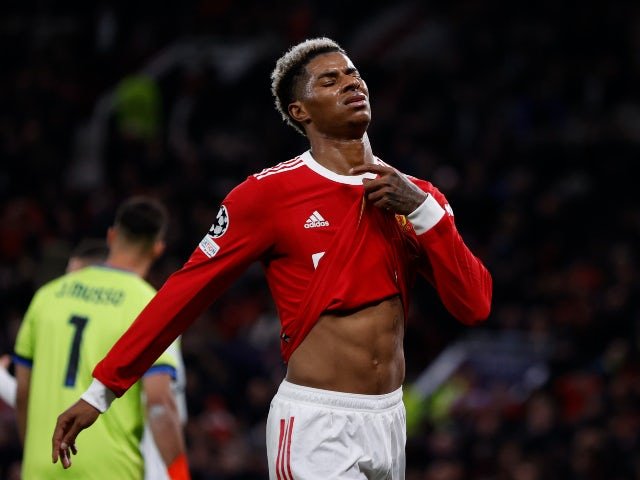 I was just celebrating because of the result. You just need to see how me and some Reds (Liverpool fc) fans were just celebrating our amazing win. Second half started and I wasn't expecting anything much from them at all. I was just relaxing and enjoying myself. While this was on, the entire Manchester United fans and players were all frustrated including Cristiano Ronaldo who wasn't given the chance to do anything in the night. He got frustrated and did it dirty with Jones and that led him being yellow carded. Jones was given the chance to perform when James Milner was bench due to the injury he sustain. Jones transformed the match despite being that young.
Cristiano Ronaldo was given a yellow card base on the foul on Jones and also almost all their players were misbehaving due to frustration. Paul Pogba was brought into the match and he did so many embarrassing things as he collected a yellow card and to make it worst he gave Naiby Keita a strong injury which saw Naiby Keita being carried with a stretcher out of the match and that led to Paul Pogba red card. Imagine such disgrace and frustration. You came as a substituted and didn't played more than 20 minutes before he got that red card.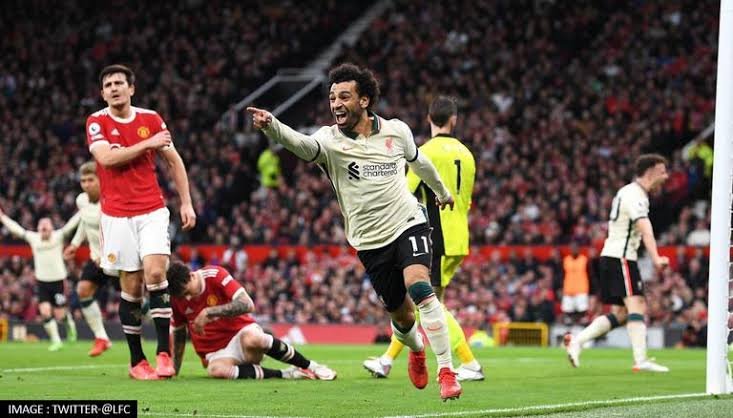 Well, Mohammed Salah got his hat trick in the 50th minute through Henderson assist. That goal was what ended the match for both side as Manchester United were embarrassed and beaten like a baby. To wrap it up, I was so happy with this outcome and I just can't stop laughing. The Chelsea fc fans were all sad and Manchester United were frustrated. What a match I must say, this ends the match for both side. Manchester united have not suffers such defeat for long years now, Liverpool fc made a lot of history through this match, this was really embarrassing.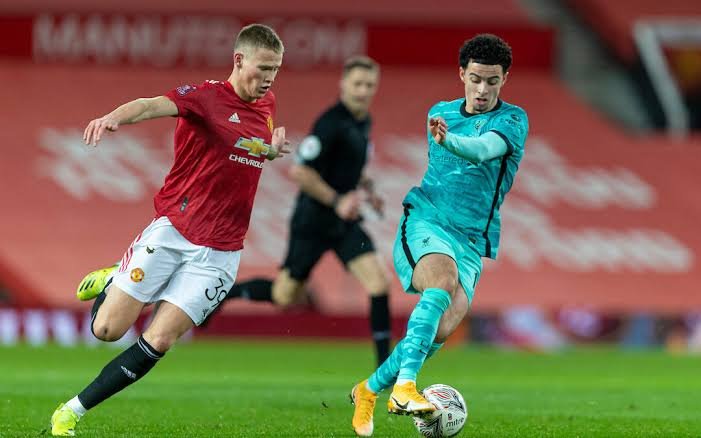 I will end the post here, if you have anything to say please air your view by commenting.
---
---