Takumi Minamino on the verge of departing Liverpool fc
We all knows that it is the time of the season where players are being bought and being sold across some leagues. This time it is expected for us to see more of stories or update of players being sold and bought. Team at this stage will either be making money from sales of players or loosing out. It depends on the state at which they find their self. For players that is still on contract, if he wants to make a move, it means the club might be making some money or none from his sales depending on the price tag and negotiation. Players on free transfer are free to make move with his current team making no money from it. That is simply because such player are not on contract. In other for team to make money from players sales they always preferred selling when the player is under contract.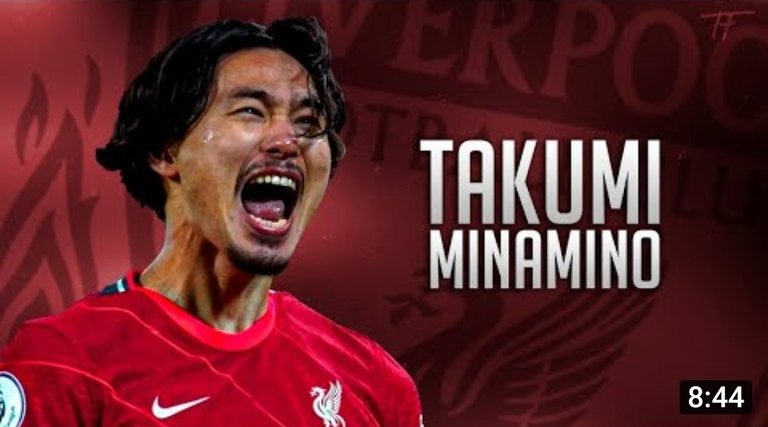 Just recently we saw how Liverpool fc lost their star man, Sadio Mane to Bayern Munich. I never saw the move coming just like that. I was expecting Mohammed Salah to even make a move before Sadio Mane but it was Sadio Mane that ended up making the move before him. I am still afraid right now, it won't be funny if Mohammed Salah departs to one of those big name team like Real Madrid, Paris Saint German, Bayern Munich or Barcelona fc. We know this is football and everything is possible. I just pray it doesn't happened because it will be a disaster to my team, Liverpool fc.
Since this is a period where players are being bought and sold, I am expecting to see surprise sales and buying of players. I will really love to see that. As a Liverpool fc fan I am expecting to see more sales when it comes to our squad players. There is going to be changes in the team next season. More new faces shall be added to the squad just the way we have secured the service of Darwin Nunez. My wish is to see more addition being added to the team. I will love to see such addition being added to the attack and the midfield, that will really helps to see more competition to the team as all players will be playing their best just for them to be given the chance to perform or be a first team player.
I knows before now that Takumi Minamino and Chamberlain might be departing Anfield this season but I was never certain of the team they might be departing to. I was blogging recently when I came across As Monaco boss confirming the imminent signing of Takumi Minamino. I was not really pleased about this news, this is stating to the fact that Takumi Minamino is one player that I love so much. He is a hard working lad that did his best despite all issues being come across during his Anfield career.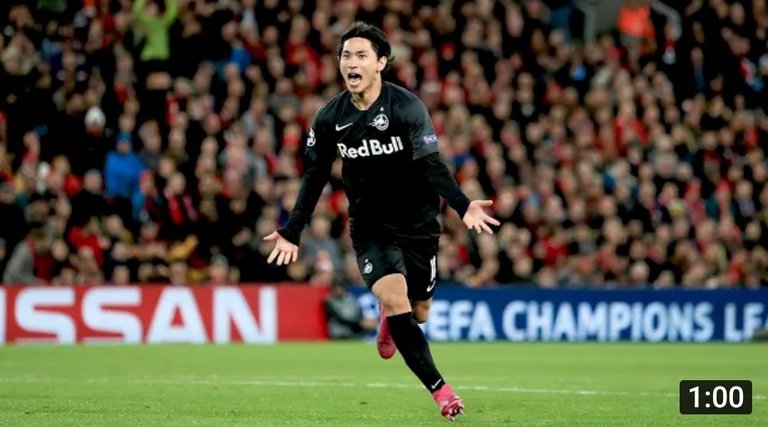 It is so painful that he didn't excel the way I wanted under Jürgen Kloop. This is really painful to me. Without being told Takumi Minamino is really a good player. He did his best during his Anfield career and one good thing that I love about him is that he is so hardworking and respectful. Do you knows that he was part of the team that played Liverpool fc to the final of the FA Emirate cup? Whenever I thinks about how we progressed to the final of the FA Emirate cup, I have a memory of him. I personally thinks he will be missed if As Monaco ends up signing him.
Currently the sales is still under negotiation and as we have it, wether it is successful or not, I will make sure I get us updated of the outcome. From the look of things just like as I stated above, Liverpool fc boss, Jurgen Klopp is looking for all possible means to sell him. This shows that Jurgen Klopp doesn't have Takumi Minamino in his plan as he builds Liverpool fc team for the future. It is so painful that he is not among the plan for the future of the Liverpool fc team, I was thinking he was among but Jurgen Klopp decided to do without him. Well, as the head coach he has the say to sign and do without any player.
Whatsoever way that the outcome of the transaction went I will get us updated. Just stay glue to my blog page for possible update. As per this deal, just expect a done deal update.
Photos gotten from
YouTube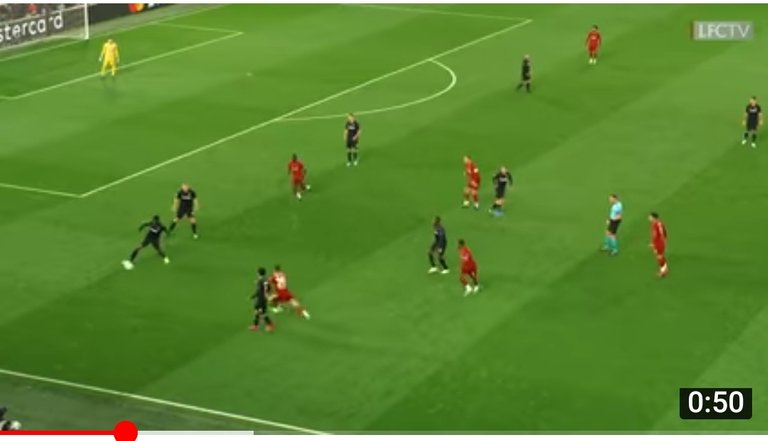 I will end the post here, if you have anything else to say please air your view by commenting.
Posted using SportsTalkSocial
---
---