Who will your team be playing against when the English premier league starts during 4th-6th of August, 2022
It is the birth of another beautiful day and right at this moment I must admit that I am really happy. I am happy for a lot ot things but it will be very sweet if we can get our bull run back on track. This period has been funny simply because of the market but I believe we will surely get passed this day and everything will be fine. We currently are seeing how players signings and sales are currently running, incase you don't know, this is the time and avenue for that. Many team will use this time and opportunities to boost thier team to the apex height. They simply knows that if they await the start of various league, they might not be time to execute such.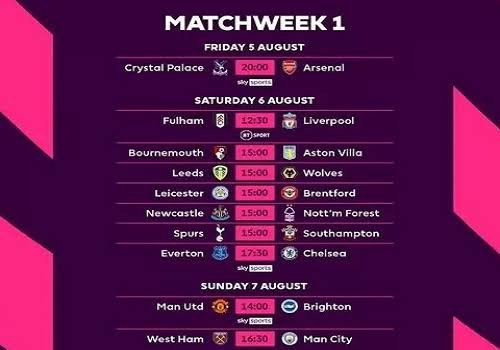 Just like the message that I am trying to pass above, there is no time beautiful than now for every team to fix their team and put it in other. For you to do that you have to make sure that you go back to your drawing table and look at the place where you think you are lagging behind in your team and fix it. Failure to fix it you might get affected at the end of it. You know the only chance you might have again after now might be during the January transfer window. We knows that many team don't love making signings during the January transfer window. They don't like it base on so many reasons.
Back to what we have at hand, I have been trying to know the exact day for the start of the English premier league competition and if at all knows how some team have been preparing. From what we have at hand right now, we can see that teams still have a lot of period to make preparations amidst the upcoming English premier league season. As for the start of the English premier league, the date is on the 4th - 6th of August, 2022. From now till that day it should be a month plus. This shows that they are more time for clubs to plan their team and be able to put things in other before anything starts.
Aside the start date of the English premier league competition, the next thing that we should be talking about should be who your team should be playing against. As for my team on the first day we shall be playing against Fulham, the side that are newly promoted to the English premier league. We will be seeing what they will be able to push forward as they takes on the Reds. I know Liverpool fc will be feeding not their best but the squad will be the side that will be ready to smash any team on that day. I don't think they will love to mercy Fulham at all.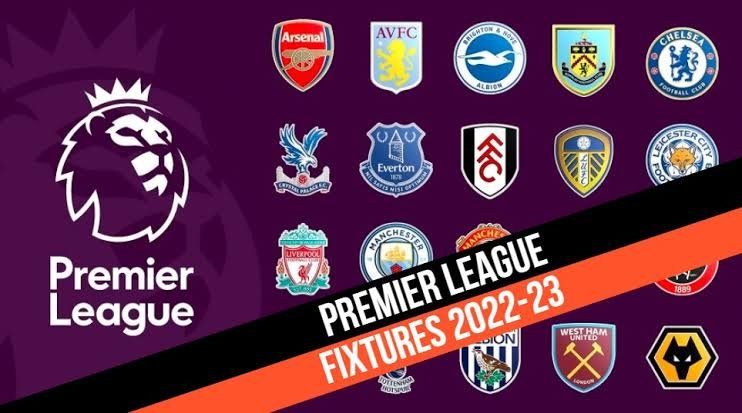 According to investigation I can see that Liverpool fc will be feeding in Calvaho, the player that they signed from Fulham against his team on that day. It is for sure going to be a big fight on that day for him and the entire Fulham fans. Since the matches will be played at their home soil they will love to see that they pick up three point. I knows this is football and everything is possible. I know for sure that for Fulham fc to pick up three point will not be that easy.
  Photos gotten from 
 YouTube

We have lots of amazing fixtures on that day as almost all matches will be starting on that day. Teams like Manchester city will be playing against Westham United, Everton fc will host Chelsea fc, Crystal Palace versus Arsenal fc, Manchester United versus Brighton, AFC Bournemouth v Aston Villa, Leeds versus Wolves, Leicester versus Brentford,
Newcastle versus Nottingham Forest,
Spurs versus Southampton city and lots more. On the 4th, 5th and 6th will be filled with a lot of enjoyable English premier league moment. I don't think I will love to for any reason miss out on that day. It will go down in history as a day like no other when it comes to English premier league competition.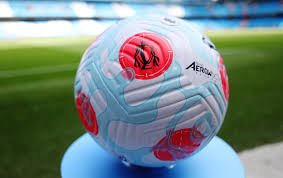 I will end the post here if you have anything else to say please air your view by commenting.
Posted using SportsTalkSocial
---
---