Changing guitar strings, a relaxing ritual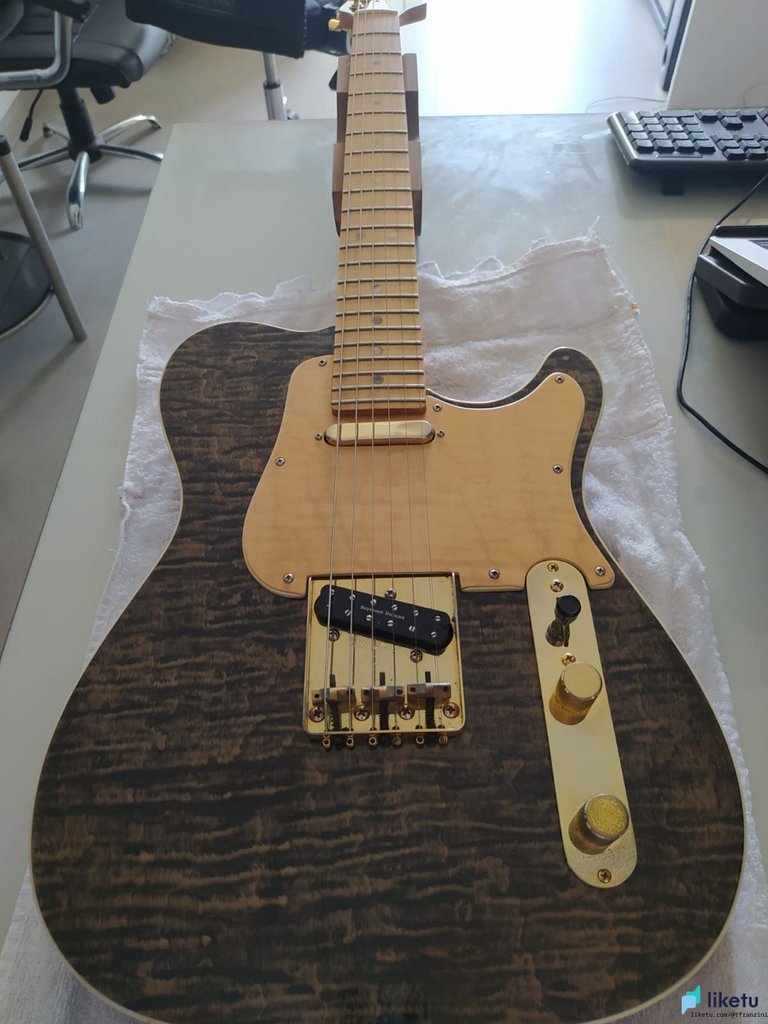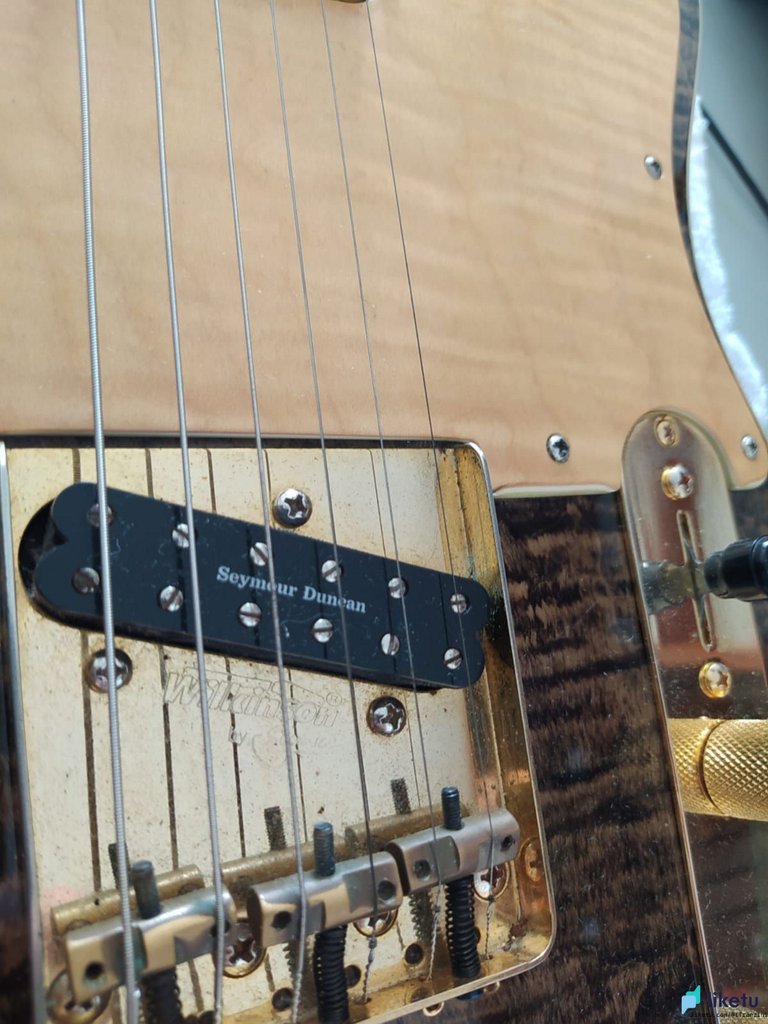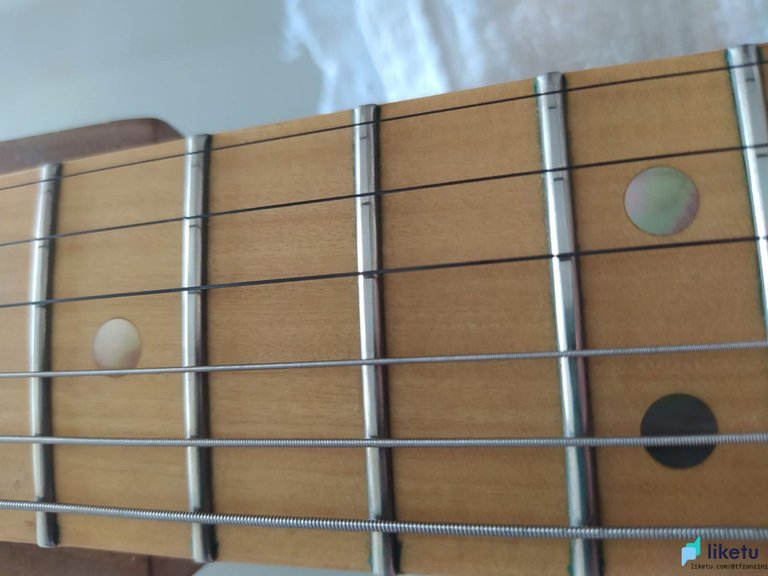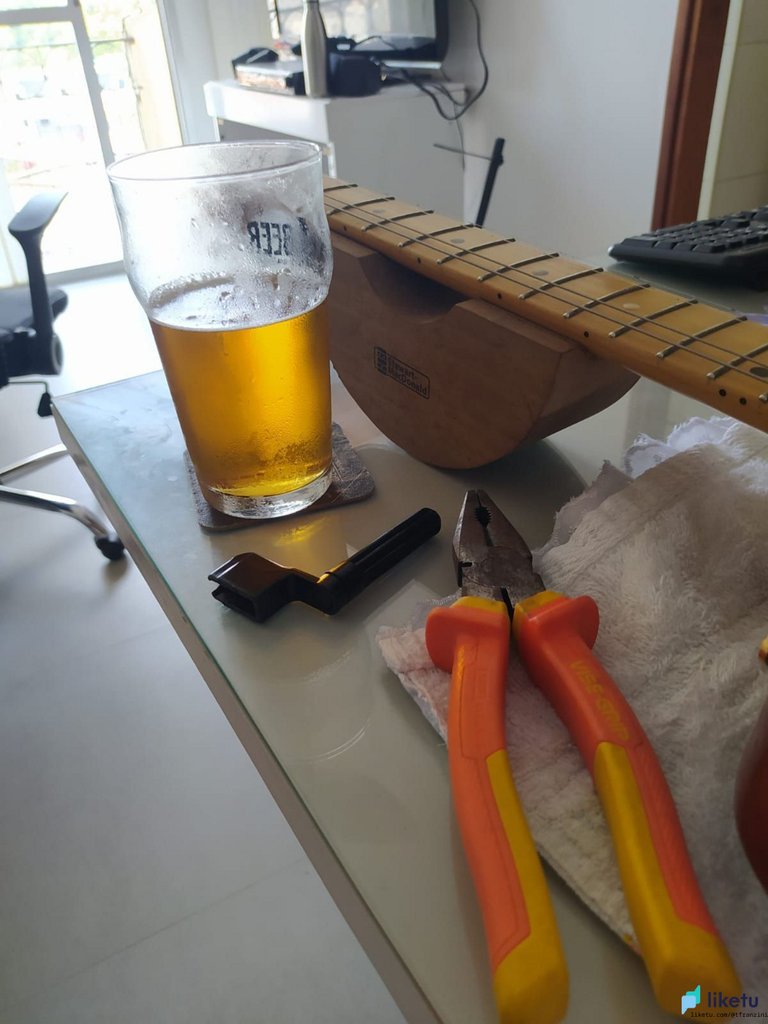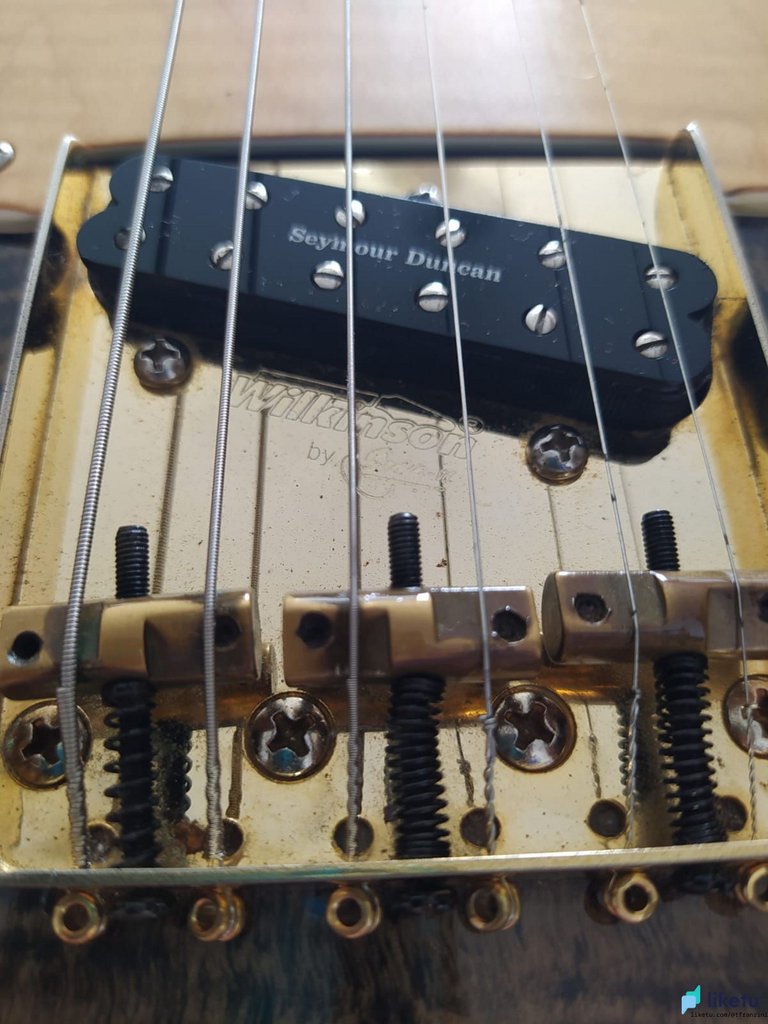 This post was written in English and Portuguese
(EN)
Hello, everyone! I had the day off today and I decided to do something that I've been postponing for a while now: change the strings of my Tele guitar.
I know many guitar players who don't like doing it because it can be a lot of work if done properly but to me, it's very relaxing and I don't even know why I've been postponing it for so long, since it's something I really enjoy doing.
The strings I had on the guitar were way past due for replacement. It's possible to see in the pictures that they had lost their brightness already. That not only makes the guitar look ugly, in my opinion, but it's also very bad for playing because old strings don't tune properly, they have no elasticity, making it hard to play and they just sound like crap.
A very important thing to observe while changing strings is having the proper tools so I made sure to grab some pliers, a string winder and probably the most important of all "tools" for a hot summer day: a nice pint of cold beer!
I also took the time to clean up the scale and some parts in the bridge that are hard to reach with the strings on. It's not perfect but much better than it was before!
People who play string instruments may agree with me that there's no better feeling than playing an instrument with a fresh set of strings! That being said, that's exactly what I'll do now. See you next time!
---
(PT)
Olá a todos! Hoje eu tive o dia de folga e decidi fazer uma coisa que estava adiando a um tempo: trocar as cordas da minha guitarra Tele.
Eu conheço muitos guitarristas que não gostam de fazer isso porque pode ser bem trabalhoso se feito corretamente mas para mim é bastante relaxante e nem sei porque eu estava adiando por tanto tempo, já que é algo que eu realmente gosto de fazer.
As cordas que estavam na guitarra já tinham passado da hora de serem trocadas. É possível ver nas fotos que elaas já tinham perdido todo o seu brilho. Isso não apenas faz a guitarra ficar feia, na minha opinião, mas também é muito ruim para tocar porque cordas velhas não afinam direito, não tem elasticidade, fazendo com que seja mais difícil tocar e elas simplesmente soam muito mal.
Uma coisa muito importante de se ter em mente ao trocar as cordas é ter as ferramentas apropriadas então eu peguei um alicate, um ferramenta para enrolar as cordas e provavelmente a "ferramenta" mais importante para um dia quente de verão: um belo copo de cerveja gelada!
Eu também aproveitei para limpar a escala e algumas partes da ponte que são difíceis de alcançar com as cordas colocadas. Não ficou perfeito, mas já está muito melhor do que antes!
Pessoas que tocam instrumentos de corda devem concordar comigo que não tem sentimento melhor do que todcar um instrumento com cordas novas! E tendo dito isso, é exatamente o que vou fazer agora. Até a próxima!
---
For the best experience view this post on Liketu
---
---