Music Monday - The Real Thing (Faith No More album)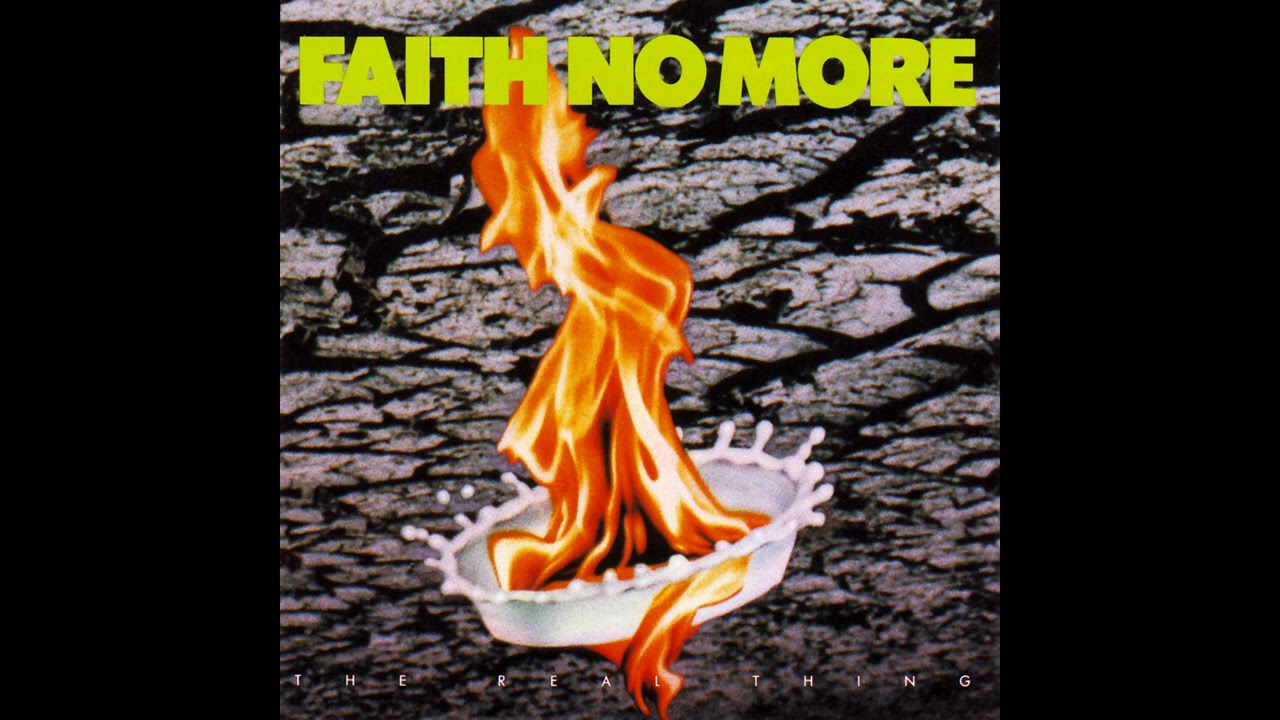 Source
It's time for another Music Monday and I thought I'd take a look at the great album "The Real Thing" by Faith No More
This is a little different from what I usually do in this series and I believe it's the first time I'm talking about a particular album in here so it'll be interesting to see how it goes.
My initial idea was to talk about the band Faith No More in general and feature 4 or 5 songs by them, as I usually do but while I was picking the songs I noticed that most of the ones I wanted to share here were from the same album and so I made a quick change of plans and decided to talk about that particular album instead.
The Real Thing (1989)
This album is a turning point in the history of Faith No More because it's the first one to feature singer Mike Patton, who replaced Chuck Mosley who had been fired after a very troubled European tour in 1988.
Another curiosity about the album is that most of the music was written during that 1988 tour, before Mike Patton joined, so he had to write lyrics to music that he was not involved in and whenever he asked the band if they could change things slightly, they always said no. Not an easy task to work under that kind of pressure and with pretty much zero flexibility but Mike Patton actually pulled it off. He wrote all lyrics in about 10 days and, at least in my opinion, he made a damn good job!
The album was well-received by the critics and stands as one of the most successful Faith No More albums to this day. It produced many rock classics that were covered by other artists, such as "Epic" and more than one artist said it really influenced their music career.
Here are some of my favorite tracks in that album:
The Real Thing
This is the track that gives the title to the album and it's a very great song. The "metal" side of the band really shines on this one as it's really on the heavy side of things, even though it has a wide dynamic variation.
---
Falling To Pieces
This was the first Faith No More song I learned to play on guitar. It has a cool riff but in my opinion, the bass and drums are the ones that really shine in this song! I really love those bass & drum parts on the intro and in-between verses.
---
From Out Of Nowhere
This is a very powerful song that showcases the punk influence that the band had. It's incredible how they can successfully transit through a lot of different styles without losing their identity!
---
Edge Of The World
This is quite a surprise as it's very different from everything else in the album. It's a bluesy tune where the distorted guitars are replaced by a smooth piano for the most part. This may come as a surprise but I think Mike Patton really shows why he is considered one of the most talented rock and roll singers right here on this song.
---
Epic
Finally, one of the most famous songs in the band's history! Epic is a very good name for this song because it's really great! Powerful voice, heavy guitars, and, again, that bass + drums duo is explosive in this song! Definitely an instant classic!
My opinion
Well, this album is a 10 in my book! I'm biased because I'm a huge Faith No More fan, but I think this is good as it gets!
Let me know what you think about this classic album by this great band!
---
Posted via MusicForLife.io
---
---