If I were adopted and the bean would have spilt accidently


Assuming and experiencing the truth never be the same.But yet I can relate it to the reality that has happened to one of my friends. He is very much okay with his adpoted parents.He loved them and they also did so.He along with entire world around him except his adopted parents didn't know the truth that he was left alone on the street when he couldn't walk, couldn't talk.We later came to know that his adopted parents decided to let him realise it when he would be good enough to live his life alone without support from them. Ofcourse the truth couldn't be hidden for ever. He had every right to know it.Finally the day came he was met the truth. He was completely broken certainly not by for adopted parents but for his originators. We friends were always there beside him and time heals him up soon.
If I were to face the utter truth: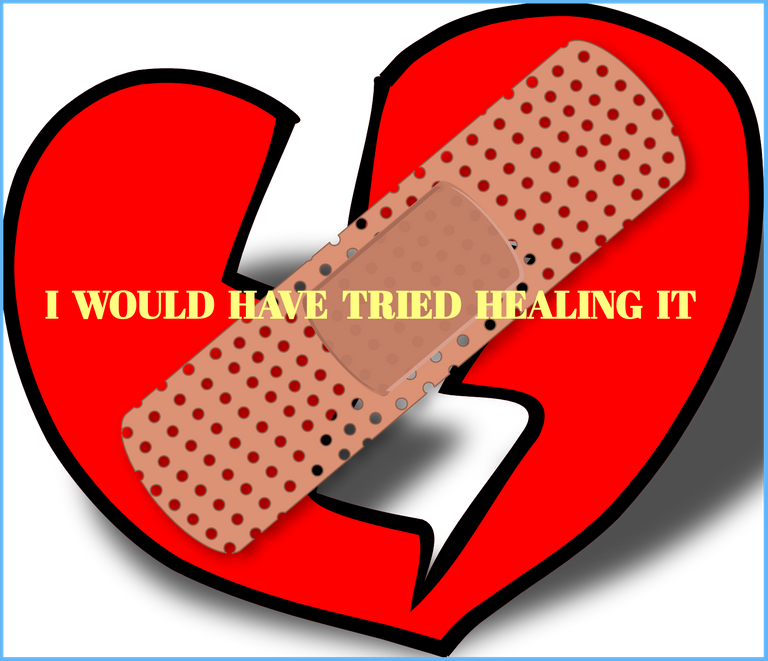 Source edited by me.
There always be a query why I was given up! Am I too ugly? Had I been crying all the time? I would have looked for an answer without letting them know. I might be happy with adoptive parents but there always would have been a hunt that would keep hearting me from inside.
I would try to heal my heart letting it know that there must have been difficult situation for them concerning me. May be they were informed by a Yogi, "Your child won't survive, his destiny can't be with you and if you want he lives, give him up." May be they would have scared and chosen to save my life. My be the Yogi would have told them when they could meet me again and the truth must have been a secret otherwise I wouldn't have survived. Whenever I would think about the situation , my heart would have melt for them and would have been awaiting for them to come to embrace me.
As an adoptee biological structure wouldn't have match with adoptive. If I would want to forget ,I couldn't whenever I would be infront of a mirror , it would keep reminding me "you have no existence, you are not belong to here, you are different."so forgetting everything wouldn't be an easy task.
Thus my search would have continued till my last breath with a fire on my buttock. Had I found I were an unwanted member, a product of their play time and they didn't know anything about me , they were unaware of me, my hunt would have stoped for ever. I wouldn't blame them.I should have taken their permission to put my head up. Still I would have been grateful to them for they were the reason ,I could have seen the beautiful world.
How could I have forgotten my non-biological parents?They would have loved me a lot and so I too would have done. I would be very grateful to them for bringing me up and would have taken care of them for their sacrifice they have done for me, as a biological parent does for their child.
For a normal person it is very difficult to think the magnification of the situation. My friend , an adoptee, whom I mentioned earlier says - There is a pleasure going through smile of destiny, an out sider will never know.
If anyone of you aware of it , please let me know commenting below.I am not a writer , please let me know how it is written. No false reaction , only truth 😂. It will help me to improve.
This is my first ever participation in the contest by @galenkp in the community weekend experience. I think this is 128th series of it. Anyone can participate once he goes through the guidelines provided in the post.
Thank you so much for bearing me till end.
Have a good day.
Regards: @th4488 https://images.ecency.com/p/54TLbcUcnRm4Bw8fmw3Y3deXChf9UQSDSsMgDEZRowkE7RY3Y5s7jkwJfEDkvqkh2pNVDAhTvtrbRM2765DEMLvjX83Pznf2xYn3aRGp4J8yS9eqr23vMCUmFhnSTQkDYadN65BVQ.webp?format=webp&mode=fit
The communities I am connected to from the begining of my journey here who have guided me always are as below:
https://images.ecency.com/p/54TLbcUcnRm4Bw8fmw3Y3deXChf9UQSDSsMgDEZRndiYEnUhPjcDmAkKJfzh2VXUC8GNeYQYYmHJ7FN7Tr49LvJmCNBT72pmRRsWJ317mE11JvTkQV2wUhZuR45AQhvgpT4MYQikW.webp?format=webp&mode=fit Join terminal discord here
https://images.ecency.com/p/54TLbcUcnRm4Bw8fmw3Y3deXChf9UQSDSsMgDEZRoZCgQuz5aLJAcPhdWf9cAYDUvWdq3sVGCj3781v9cVm6ZuN19UMPHsb1xTtZXAwKJ8uLb6q8YAV8cpCqCwYNyQVFKBN97KUhU.webp?format=webp&mode=fit Join Indiaunited discord here
https://images.ecency.com/p/JvFFVmatwWHT5Fvr9KYC2ckcJeTNPxSHwBGG4zr8fq3uyXKEjH8NgsGj28NTxvoPPg3UnPBMcd9ZVzVmFArqyKuuD18rWJT368Ko3UKiMcvdPVp131dK7LYgKtCc7yv2FHnHCk4syg.webp?format=webp&mode=fit Join ecency discord here
       Stay safe , stay healthy
---
---