Learners - Monday morning started the activity with a beautiful smile
The arrival of guests from far away as well as being a motivator by telling stories and telling stories is a strategy to increase children's interest in learning so that they are always focused and consistent in learning. They will be able to easily learn new things with a relaxed yet serious demeanor. Because almost every material presented contains a lot of meaning and purpose which will later become material for children to learn and develop.
Telling stories and telling stories using media intermediaries will be very easily absorbed by children because the world is playing and laughing.
The dolls that are played will be the focus for children to tell stories. They will see and seem to be interacting with everyone by asking questions and giving gifts. Smart and attractive behavior is important in capturing the hearts of children and sure enough they look very happy full of smiles from their faces playing and learning.
---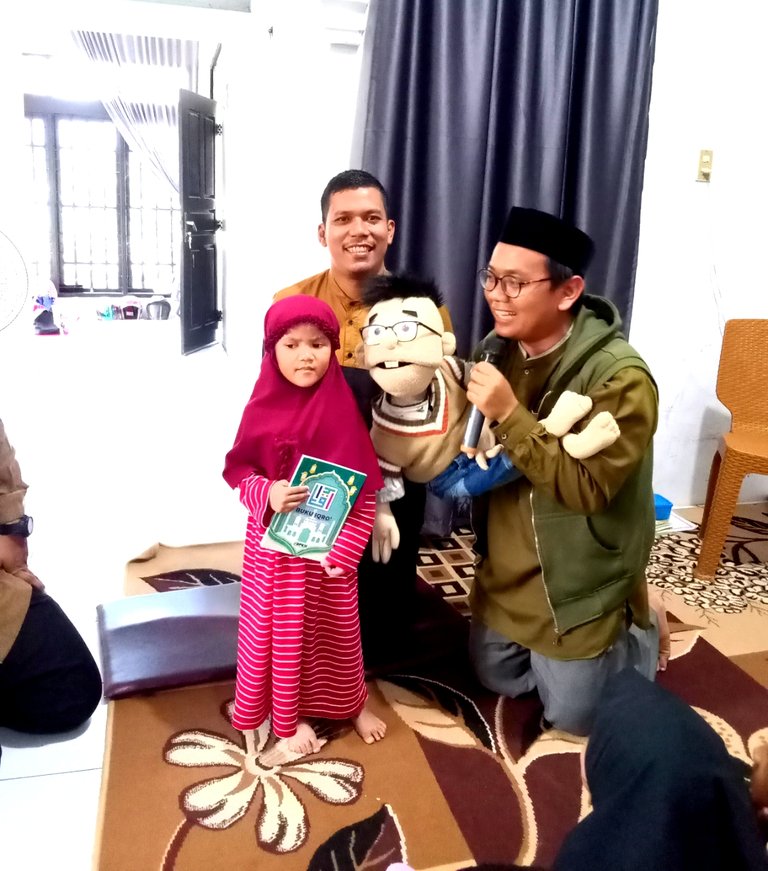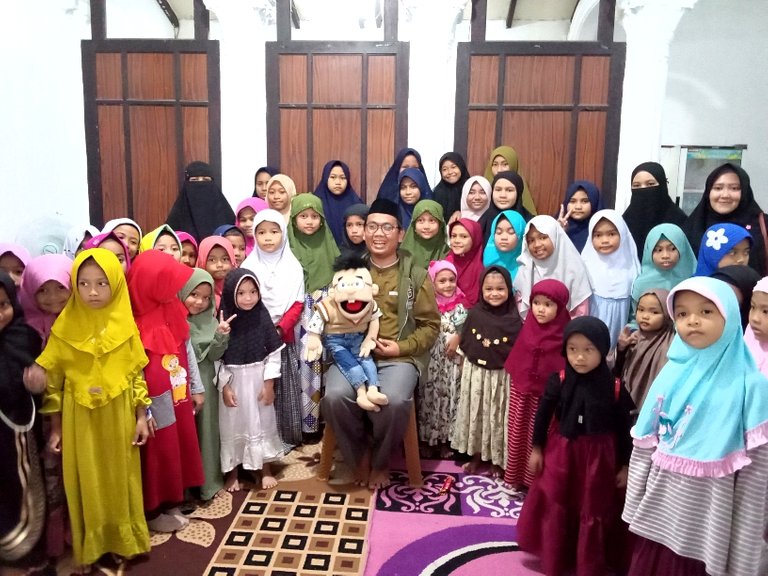 ---
#mystory learn
#indonesia student
#smart kids
#thanks all
---
---