Nghinh Luong Dinh and Phu Van Lau - Two places for the ancient king to relax
Hi Hivers, how are people recently? Is everything okay? As for me, with good academic results, I gave myself a trip to Hue with my friend. We go to many places in Hue and today I will introduce to you the location I have passed. It is Phu Van Lau and Nghinh Luong Dinh, these two locations are very close to each other, they are only a few steps apart. And I would like to introduce them to you.
Nghinh Luong Dinh
Nghinh Luong Dinh is located near the banks of the Huong River, a famous river in Hue with a blue and romantic surface. Nghinh Luong Dinh was built in the ancient architecture of the feudal period with tile roofs carved with the dragons with delicate lines. The communal house is divided into three separate spaces. From the outside, you will see the large pillars with patterns near the roof, they are painted red in the old style. The inside is the main temple that is painted with two striking colors, red and yellow. The communal house is erected from the large trees, they look very solid. The middle of the communal house stands out with a lamp from the ancient king.
Behind Nghinh Luong Dinh is a boat, this boat will serve the king in the past, when the king wants to relax, he will go to the boat to visit the beautiful scenery on both sides of the Huong River. The boat looks quite beautiful with the dragon -shaped head and it has a lot of rooms inside to help best serve the king.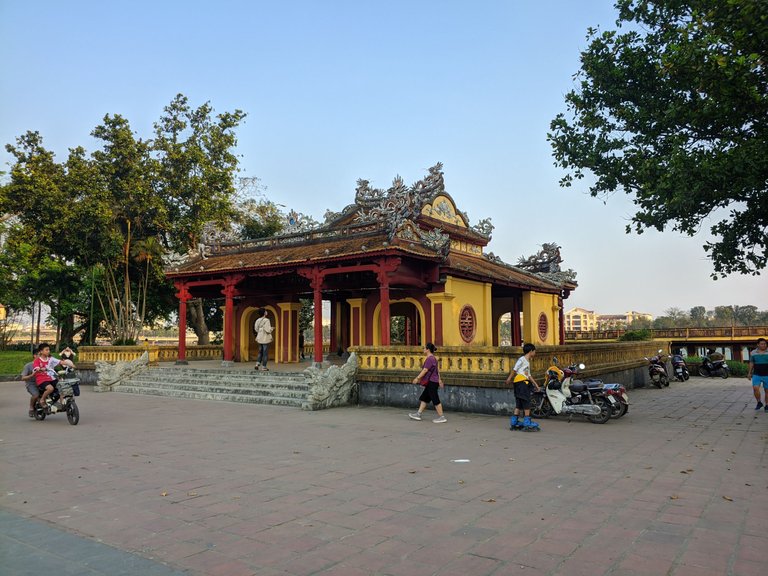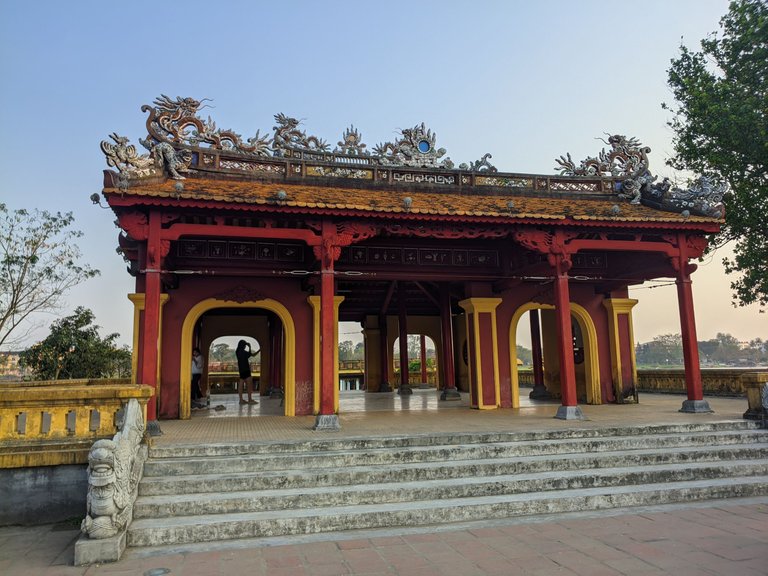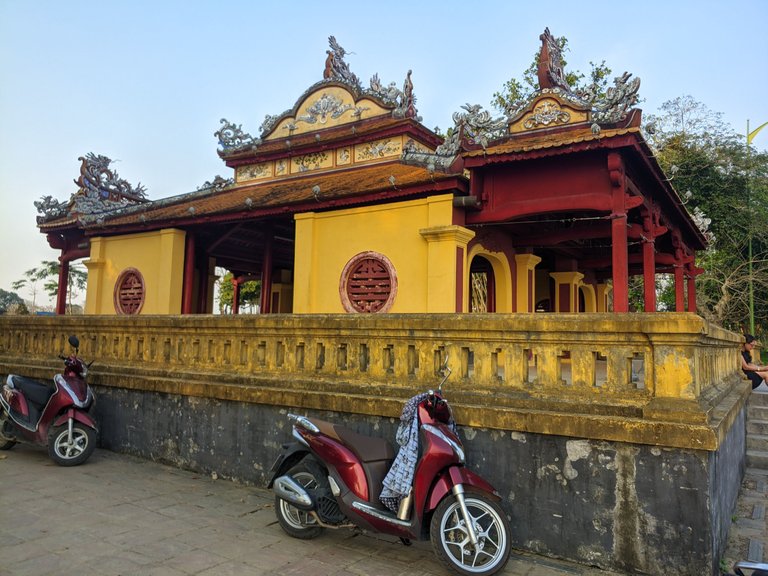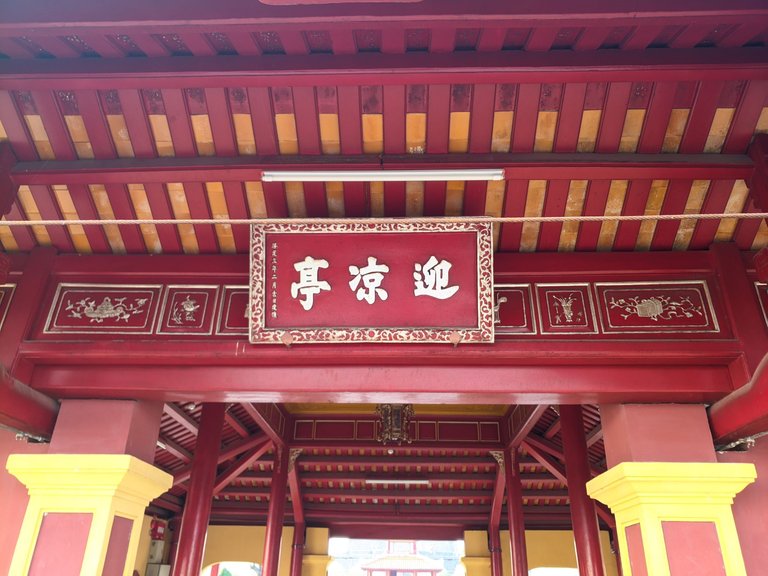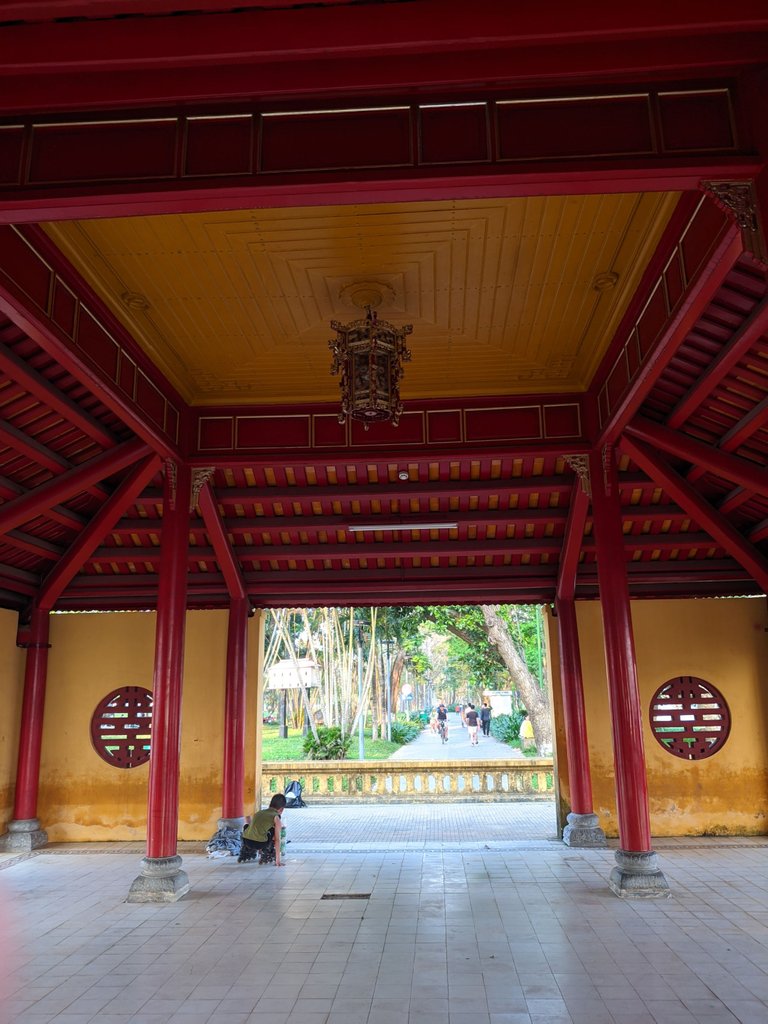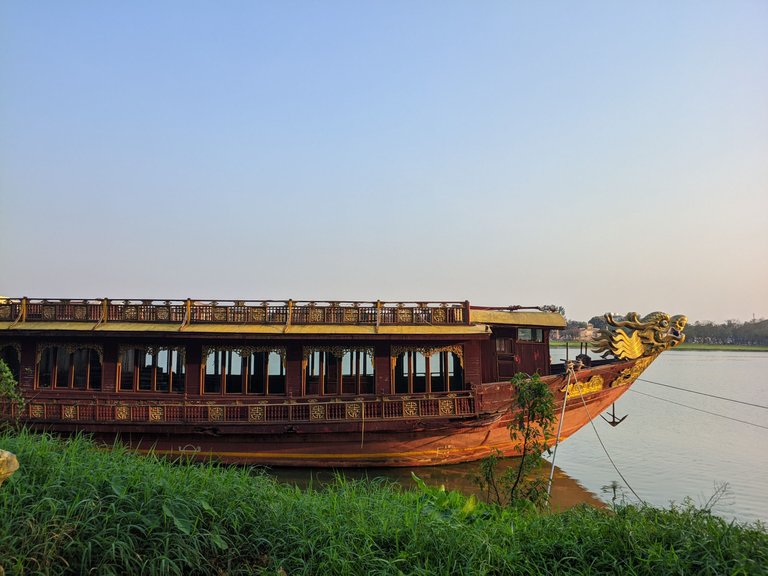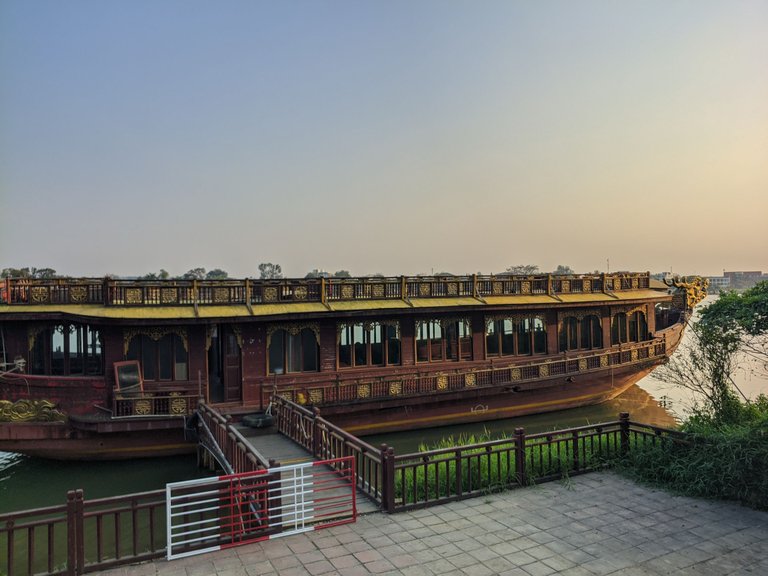 Phu Van Lau
Phu Van Lau is located near the inner city of Hue, facing Nghinh Luong Dinh. The design style of Phu Van Lau is similar to Nghinh Luong Dinh, but this place is built into 2 floors and there are many surrounding statues, the most prominent is the stone sculpture of the cannon and the dragon image between the two sides of the aisle. Around this place looks a lot of trees. Especially the Xu Dai tree, a tree is very symbolic in Hue. This tree is very beautiful, radiating many branches, I really like this tree.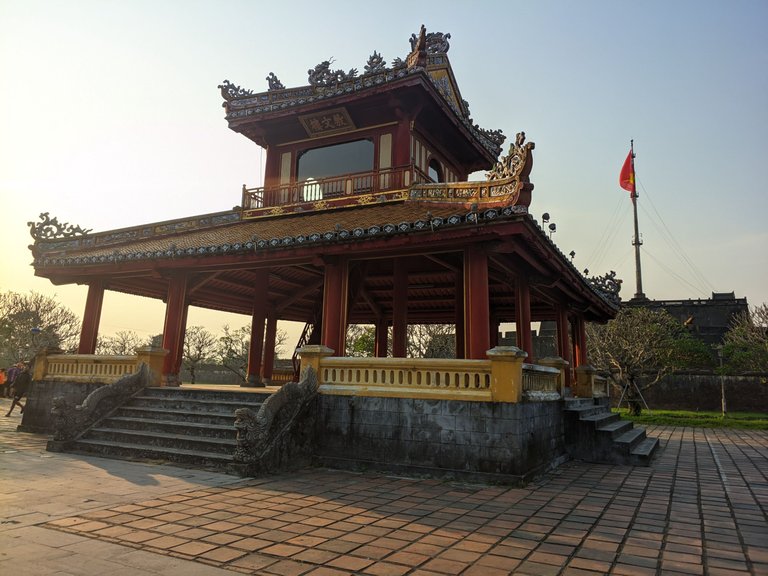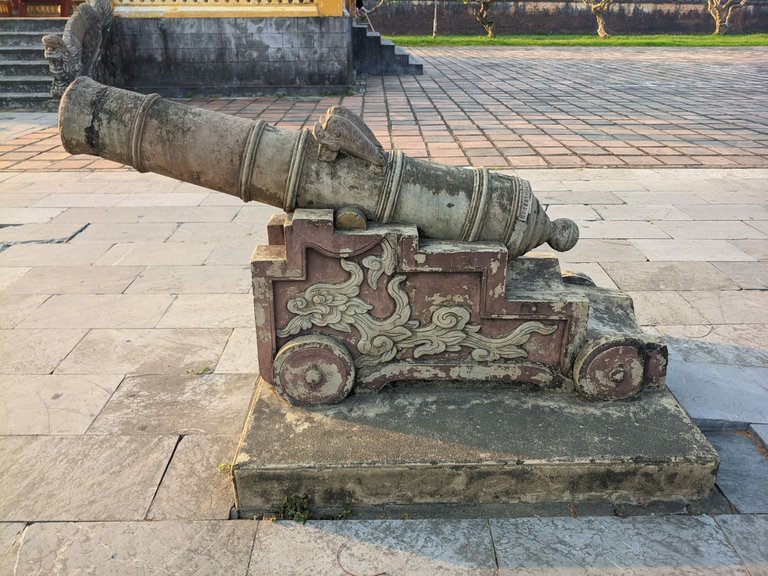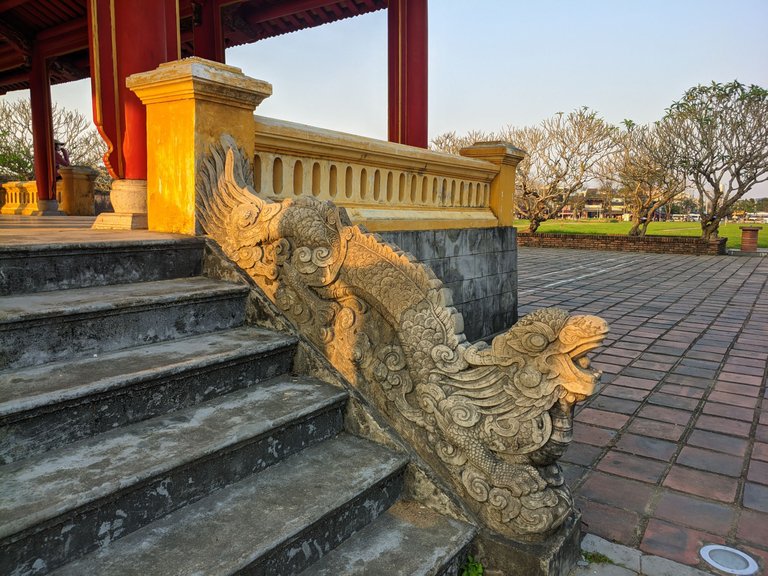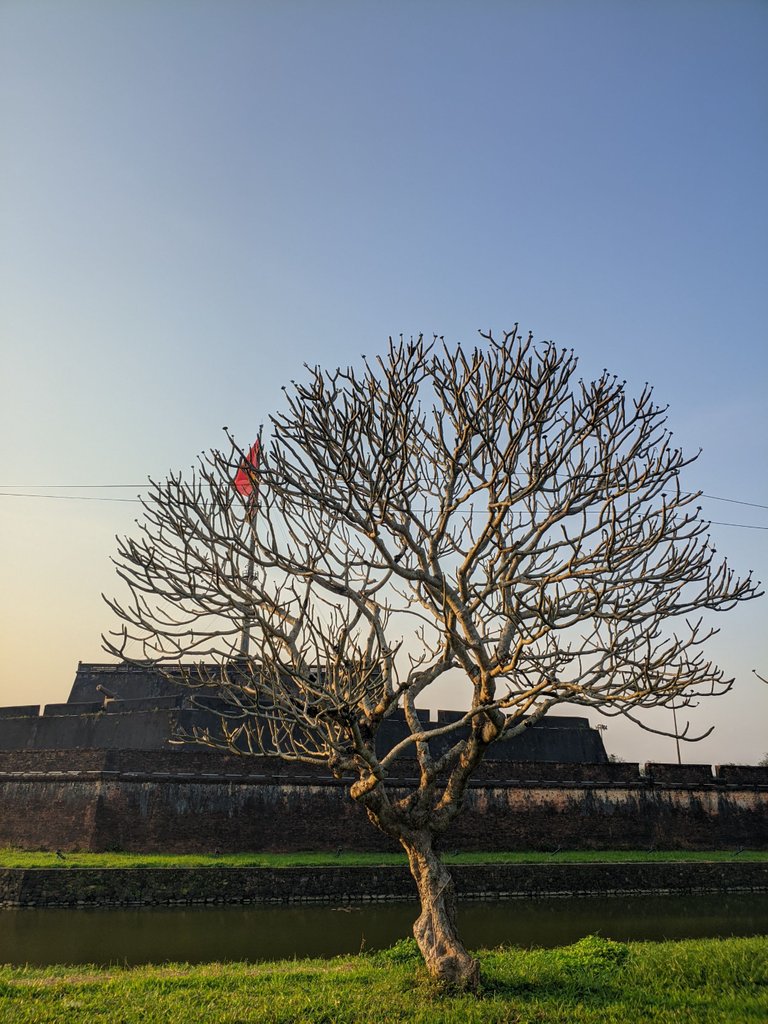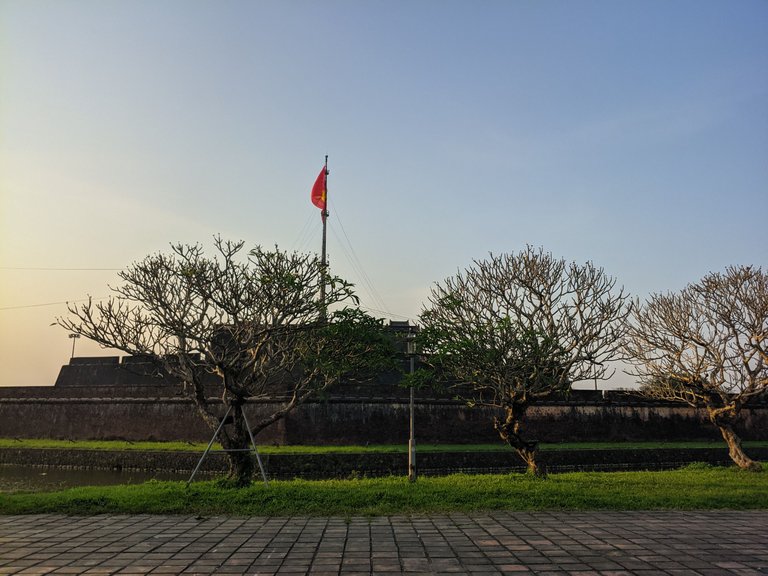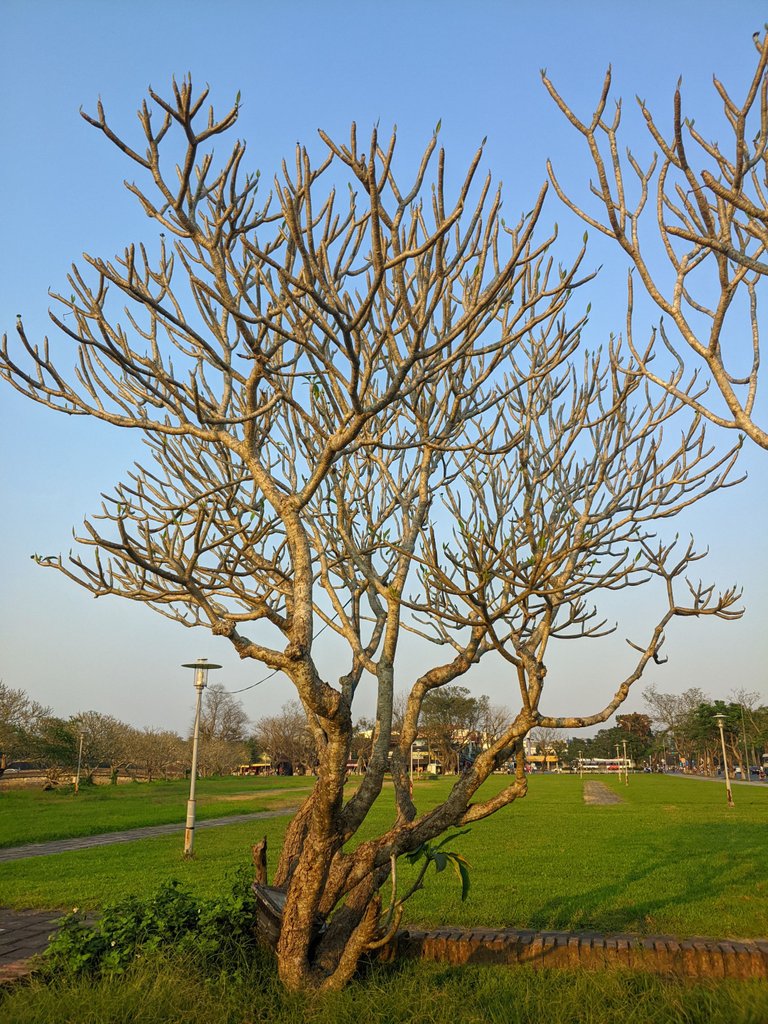 This is one of the places that I have traveled in Hue. In the upcoming posts, I will introduce many beautiful places in Hue with you. Thank you for reading my post.
---
---