Refocusing my print-on-demand hustle for passive income | Smarter not Harder
Now that I've got my freelance copywriting career to a successful (for me) point, I've been spending my off-days setting up new methods of passive income to allow me to go beyond "stability" and into the realm of "comfort" for the first time in my life.
A little over a year ago, I began creating designs that could be printed on T-shirts and other items, with the ambition of growing my own dropshipping website. I spent a few hundred dollars and about as many hours developing that website myself and at the end of the year, my total sales hadn't even reached the double digits... So let's try something different.
Sometimes (more often), things don't go as planned.
Why did I go through all the trouble of trying to start a clothing website from the ground up? That was a lot of work, and starting with no existing audience, the paltry traffic I was receiving to my website just wasn't worth the effort I was putting into it.
The hosting plan for my full website just lapsed a couple of weeks ago and I had already made the decision not to renew it. I'll try anything once, but I won't continue to throw money at something that isn't working and instead try to find a different approach. So here we are.
Yesterday I decided that instead of letting the brand I've put so much work into die, I'd rather revive it in a different form, and honestly, doing so fits so well with the brand name...

I'm still here, and I won't be giving up very easily. Creating my own t-shirts is something I've been interested in for decades. I used to peruse the pages of tshirthell.com searching for the most offensive content I could, and regularly submitted new shirt ideas for contests trying to win free swag. I was raised around some of the darkest humor, and loved it. The more "not funny" something is "supposed" to be, the more hilarious I find it. I know, I'm fucked, but I've learned to embrace it and use it to my advantage.
Work smarter, not harder.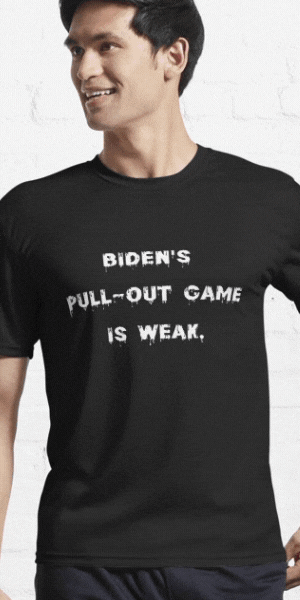 I learned about print-on-demand marketplaces like Redbubble and Teespring when I first began researching the idea of designing t-shirts. I even sold my first couple of designs on TeePublic. These websites already have established marketplaces and millions of monthly visitors looking for new stuff to waste money on.
Just the same as running an entire dropshipping hustle myself, some of these marketplaces let me set my own margins (profit). I'm staying low, at least for now, with a 10% margin. This means for each t-shirt someone buys on the marketplace with my design, I'll net anywhere from $150 - $2. This honestly isn't too much less than I would make dealing with the rest of it, but it's far more passive, so I'm happy enough.
I have dozens of designs I've created for my website over the past year, so I'm now working on getting them uploaded to a few of these marketplaces in hopes that they'll be found and picked up. The first marketplace I'm transitioning to is Redbubble.
Most of them will let anyone start an artist account for free to upload original designs. From there, the work is mostly done by the platform. If I'm tagging my designs correctly, people could potentially find them organically when searching the marketplace. If they like my design, they can have it printed on anything I've chosen the design to be sold on.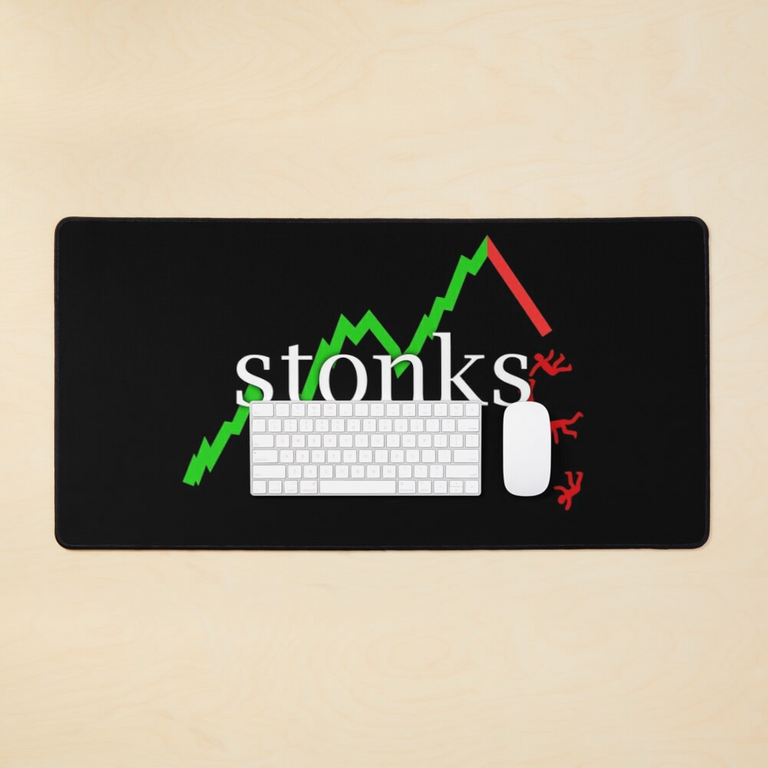 "Stonks" Desk Mat (Pick one up!)
Most of my designs are really only good for things like t-shirts, hoodies, hats, and other apparel, but some of them work for things like mousepads and journals like the "Stonks" design to the left.
Not all of my designs are intended to be insulting or offensive, either. I just design things that I find funny or interesting, and that I'd genuinely wear myself. In fact, I've created designs just so I could have a particular shirt! The Biden shirt above was just a random idea that came to me recently, and the only reason it actually exists is because @kingkinslow wants one 🤣
Persistence is key
Do I think I design the best products in the world? No, but if I want this hustle to succeed, I'll need to stick with it and try every way of solving the equation before I give up. Once I have a few more designs uploaded to Redbubble, I'll set up an account on another of these marketplaces and get my designs to an even wider audience, and repeat.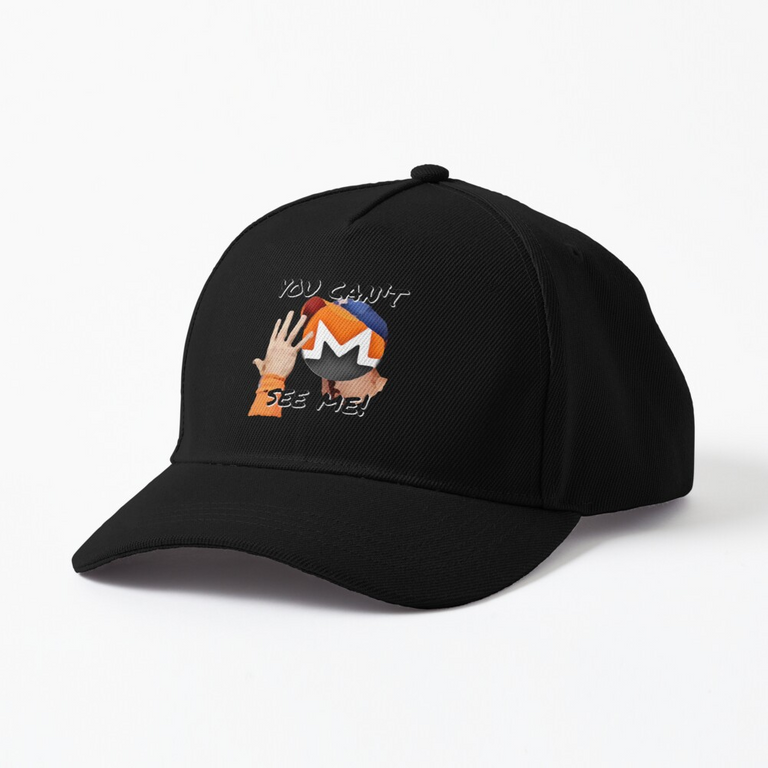 "You Can't See Me" Monero Hat (Pick one up!)
Eventually, these designs could be pulling in a few bucks each from multiple sources at once, all funneling into the same bank account. This is the idea, anyway. The more people I can get my designs in front of, the better. Instead of trying to build an audience for t-shirts from the ground up, why not just put my work on the streets my target customers are already traveling on?
I'm planning on creating a few HIVE designs like socks, because I'm one of those "crazy socks" guys, and I want a pair of socks covered in HIVE symbols. This should have a side-effect of promoting our beloved platform to users just randomly looking at clothes and things online.
If this is something I can find success with, I'm considering writing up step-by-step tutorials on how to do everything I'm doing to create a print-on-demand business with absolutely no startup money. I'd love to hear what you think about my designs! Leave a comment below and let me know!
Thanks for reading!

---
---