Bowing Out of the HiveBloPoMo :(
I hate not meeting goals or challenges. I always take any goals I set or challenges seriously. I set out at the beginning of the month to complete the #HiveBloPoMo challenge this month and missed a few days. I actually missed Saturday, then lost motivation.
Technically I suppose I could count my d.buzz posts but IMHO that's cheating.
So what happened you ask?
In the beginning of the month I wrote out a list of 30 topics I wanted to write about. Somehow that list got lost or deleted. I discovered this on Wednesday. Thursday I posted some piece of crap freewrite about Time and not having enough of it. It was a fitting post, but also one of those last minute throw together posts. Friday I was saved by the #FollowFriday post. When Saturday came around I had nothing to write about and a little writers block.
Looking for an interesting topic to write about I decided on some opinion based editorial on the Kyle Rittenhouse verdict. I wrote it up, then got disgusted because I didn't want to pollute my followers stream with this nonsense. I'm literally at my wits ends with all the propaganda and politics in social media. We don't seem to have that problem here on Hive and I felt by posting the article I became part of the problem. So after taking an hour or so to write the piece, I decided against it.
The post also felt hypocritical because I've been unfollowing tons of people on Twitter that post politics. I use Twitter strictly for crypto information, and that's changed over the last couple years. I decided I wanted my Twitter stream back. I'll post more about cleaning up my Twitter feed and ditching the propaganda barrage in another post in a few days. It took awhile, but I've successfully taken back my media stream on Twitter!
With that said, I didn't want to force myself to post crap! Yes I do that from time to time, and I really try to post quality content over quantity. By forcing the posts, I felt like I was cheating the people that are good enough to allow me in their stream.
I was hesitant to take on the challenge in the first place. I just started working towards weekly vlogging and I knew this wasn't the time to take on any additional projects. I really thought I could juggle it all though. I do that often, I take on so much at once, then nothing gets done. Which is where I'm at now. So, I'll wait until next HiveBloPoMo to try again. Next time I'm going to write 30 articles before the challenge even starts. Not sure if it's cheating, but at least I'll complete the challenge and have 30 decent posts to share.
Well, there's always next time!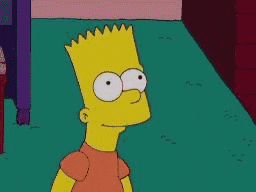 ---
---