👿Shit is KrAzY Out Here!🔱

Safe & Secure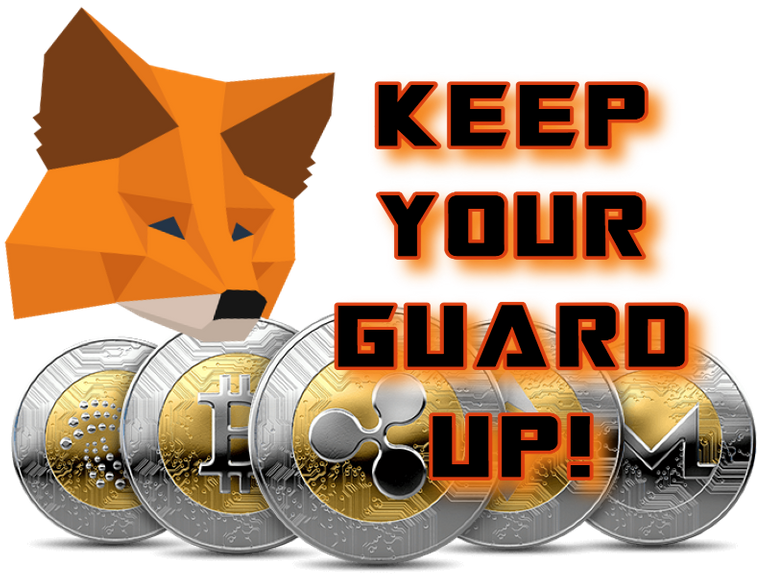 What is the #1 rule of cryptocurrency? Not your keys, not your crypto. I don't say that lightly as this account you are reading this article on right now, was victim of a successful hacking attempt in the past. Thanks to @someguy123, we recovered quickly enough to lose only the liquid that was in there. Which, gives Hive a major pat on the back because of the security provided by staking (powering up) and their savings account.
But, not all cryptocurrency falls into this realm. It can be stored in hot wallets, cold wallets, vaults and even on paper. It's the hot wallets, (ones that are kept online) like #metamask, that are housed in and on your browser or a website, that pose the biggest security threat. You put/store your key(s) or password in the wrong place, and it may be game over.
Meta-ASS
There was an article a while back, that confirmed my suspicions about one such 'revolutionary' wallet. I mean, if you want something secure? Metamask is one of the last places you want to do it. Not to mention the insanely outrageous gas fees coupled with their own transaction tax. Use one that requires a 2FA (two factor authentication) that is linked to your phone (preferably, since if they are hacking your wallets, you can probably assume your email is compromised too) so you get alerts instantly. It may differ in other countries outside the United States, but I know #Coinbase is pretty reliable. And, you can never go wrong with a cold storage wallet like Trezor or Ledger.
Phishing
Don't get me wrong, I love fishing. 🐟 HA! But this is a different kind. This is probably the most common way for people/bots to rip your info and crypto from you. There are ones here on Hive that pop up probably on a weekly basis, on Twitter, in Discord, you name it, and they are there waiting for you to slip up.
What happens is, the hacking attempt will use what appears to be a familiar website, maybe even with the same exact appearance of the one you are on, with the hopes that you will click the link. Some links are more tedious and ask you to fill out this, that and the other, and some, are far more dangerous that will almost instantly begin downloading your information and emptying your wallets into theirs.
This has happened recently to a good friend of ours here @thealliance. His name is @krazypoet. It happens. Things look comfortable and next thing you know, you're out $12,000 dollars in a matter of minutes. We feel for you fam, and so to help and try to recover some of your lost hard-earned efforts, all the proceeds of this post will be yours as a beneficiary. We hope you don't give up on crypto and have found a way to better secure your assets. Stay strong brosef.
You can help him and his family by voting the shit out of this post and reblogging it like mad crazy people. You can also send him as much as you want to donate. We and he would be most appreciative. Thank you.

Want to support the fam too?
You can!
Visit with us in the Castle!
-or-
Vote our community Witness!
-or-
Follow #thealliance curation trail!
-or-
Delegate to the family account - @thealliance!
50HP - 100HP - 500HP - 1000HP - 5000HP - 10,000HP - 50,000HP


---
---