🎄Ugly🤶Sweater🎅Christmas⛄️
2nd Annual Ugly Sweater Christmas!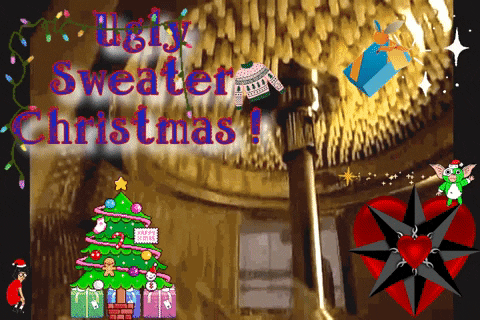 Our new tradition for
#thealliance
family is going on its second year! The annual 'Ugly Sweater Christmas' exchange! I know of a few other organizations like
#silvergoldstackers
, that do somewhat of a 'Secret Santa' type gift swap involving their precious shiny. If you are unfamiliar with how that works, let me break it down for you.

This post will serve as an online 'hat' (sign-up form) for you to put your name in. Simply comment below that you will take part in the fun. We will give people until our Halloween post this year. (We frig'nay love Halloween.) During which, we will assign all the participants a number and 'draw them from the hat' during our Halloween celebration.

That gives you a month to sign up and we feel that should be ample time to get, create and send your gift for the person you chose. We are trying to do it a little earlier this year as some people live in galaxies far, far, far, away. All addresses should be submitted to either @enginewitty or @brisby in the Castle - (currently known as 🌌The Ether👾).
Macaroni Art 😜
We have labeled it 'ugly sweater', but this year, we are doing 'Macaroni Art'! This can be anything you decide to do with macaroni (or any kind of pasta) but are not limited to just giving away some creative work. This community effort is driven to inspire creativity and smiles and is open to anyone that wishes to participate. As stated previously, simply comment below and join us in the Castle. In the meantime, REMEMBER TO BE YOU!

Want to support the fam too?
You can!
Visit with us in the Castle!
-or-
Vote our community Witness!
-or-
Follow #thealliance curation trail!
-or-
Delegate to the family account - @thealliance!
50HP - 100HP - 500HP - 1000HP - 5000HP - 10,000HP - 50,000HP


---
---