hive.pizza | Witness Updates, New Guild, Game, & More!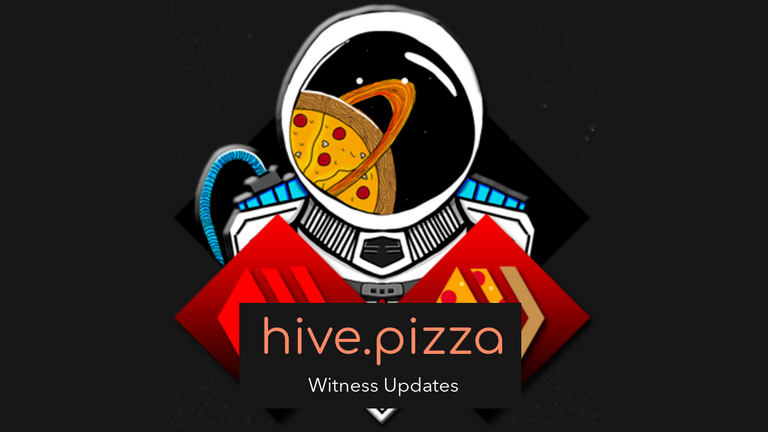 Hello everyone!
Welcome to another edition of the Pizza Witness Update!
The PIZZA project continues to grow and evolve in various ways to set new standards and to be a role model for strong communities. We're nearing 5,000 Guild Members, crossed over 10k wallet holders, and our daily community engagement continues to grow!
We have seen a large increase in onboarding to HIVE occurring through the PIZZA community and we're excited to see the growth other communities and game projects have enjoyed through our strong partnerships. We intend to continue growing these and working with those who are interested and align with our objectives and values on HIVE.
This year is moving quickly and we are covering a ton of ground! We're excited about some of the things we'll mention today and for some of the other things we're working on for upcoming project updates! With that said, let's hop right in and check out just some of the great things going on over at the PIZZA project!
Witness Update
Rank: 62 / 58
We're getting extremely close to our next RANK UP! Thank you so much to everyone who has cast their support for @pizza.witness Witness Account! Your support means the world to us and is helping us attain our goal of top 50!

Bot & Site Development Updates
A Note Regarding our operation of nodes:

Pizza Project is now operating and maintaining nodes for 5 different chains. Hive + 4 side-chains. Contact @hivetrending if you are interested in PIZZA being a validator or tester for your side-chain!



Ragnarok Updates

New Pizzabot (Discord Edition) commands for RagnarokClaimChain:
A data monitor for the Ragnarok network has been set up at https://hiveuprss.github.io/duatmonitor/.
pizza.duat node set up for Ragnarok network
There have been several other behind-the-scenes updates for our Discord bot that help us moderate and maintain a clean atmosphere!


We've been working on a pretty cool update for the hive.pizza website that should be ready in the next couple of weeks!
This is more of a teaser than anything! 😜 That's all ya get on this one!
Burning Za Game
We are very happy to announce the Alpha prototype of our upcoming paint game. Burning Za (you've heard of burning 'man'?) is a pixel paint game where users capture pixels. This can be manipulated to create art, draw advertisements, or to even troll your friends. The prototype version of our newest dApp is a 30x30 grid fully built on the HIVE blockchain that will showcase current features such as capturing and painting a pixel which costs 0.02 PIZZA (transacted through Keychain).

We have also built automation into our community Discord server so participants can monitor when others are engaging the dApp. It will even capture snaps of the board progress throughout the day! We intend to implement more features that you're probably already thinking about very soon!

We invite you to come try the alpha prototype and let us know what you think! You can check it out at https://arcade.hive.pizza!
Here is a sneak peak of some of the art that was created while working together! Take note, the signature at the bottom was the result of another participant capturing the pixels of a previous participant and manipulating the signature to be his name instead. This has tons of potential for future battles or ad placements at PIZZA.
Note: At the time of this post, it looks like the signature at the bottom has actually already been taken back over by another user! A total of 35.78 PIZZA has been burned so far by participants.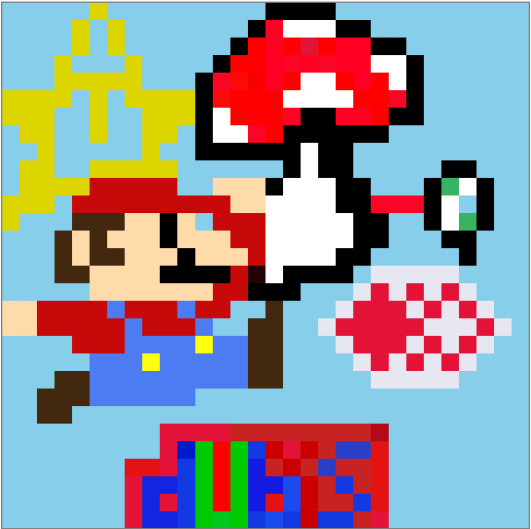 Community Updates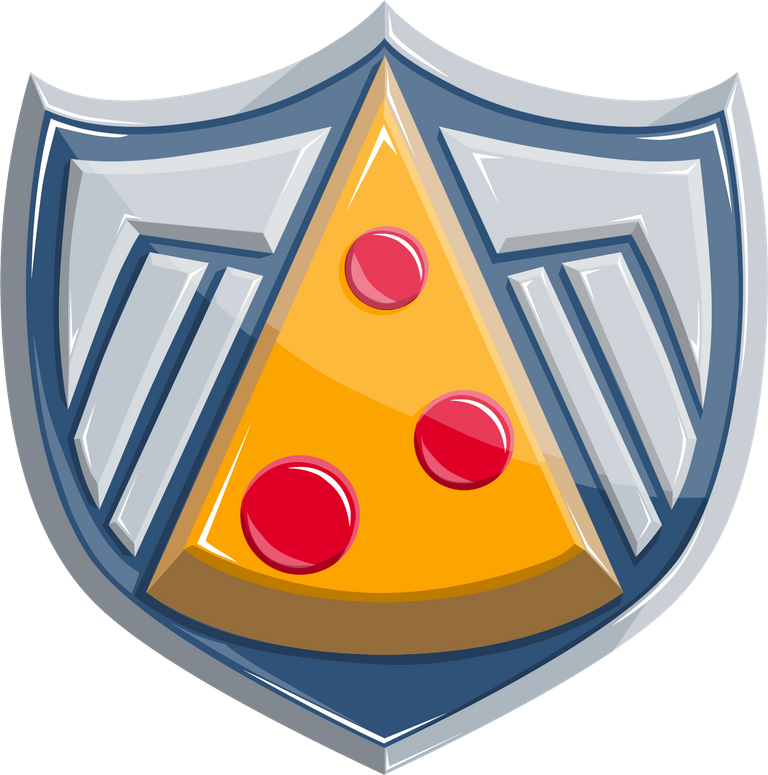 As our community grows so does the need for additional moderation and assistance with day-to-day tasks. This past month we launched our Shield program. The Shields help us maintain a clean and safe community while also jumping in to both lead and assist with various other things that help make PIZZA what it is today.
This marks a milestone as we acknowledge the Pizza continues to grow beyond what we ever imagined and shows no signs of slowing down! We want to thank our Shield now ( @nane-qts @hurtlocker and @theacks ) and our Shields in the future for all of the help and for the dedication they have to the vision and to the community.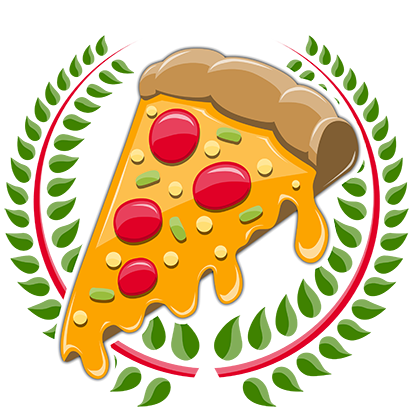 Those who stake and hold at least 20 PIZZA tokens in their Hive-Engine wallet will earn the infamous PIZZA badge which has recent undergone an update of its' own! Previously, the badge consisted of just the PIZZA logo. Real original, we know. Thanks to @anikekirsten, we know have a gorgeous new badge to represent our PIZZA holders!
Get yours today by simply staking and holding at least 20 PIZZA tokens!
Special notes:

The @hive.pizza recently received the HiveOnBoard badge for referring at least 10 users to HIVE through their referral system.
We recently added a more Spanish localization to some of our community automation. We'll continue to improve on this in the coming days!
Guild Update
The PIZZA Splinterlands team has not only built a name for themselves as champions among brawlers, but our ranks have grown to require 3 Guilds over the past year. We are extremely pleased to announce the launch of our 4th Splinterlands Guild, the 'PIZZA 420 - The Calzones' Guild. It's incredible to see the ranks of our Guilds growing to these numbers and cannot wait to see what the future holds for our new champions!
This is an open recruitment guild and we welcome all! Join our community Discord server and contact @chefbgob for more details!
Active Competitions
Pizza Pic Competition
- Those of you familiar with the weekly pizza pic contest we used to run in these weekly project updates will be pleased to hear that we have revived the contest thanks to @hurtlocker who will be hosting it going forward! You can submit your pizza photos either in the comments of this post or in the #pizza-pics channel of our Discord community server. Check out the latest contest post here! Contact @hurtlocker for more details!


SS and WOO Competition
- For the creative writers out there, Scholar & Scribe is hosting an AWESOME competition in partnership with our Partner WOO (Wrestling Organization Online) that you absolutely HAVE to check out! You can read the most recent lore contest details here: https://peakd.com/hive-199275/@dibblers.dabs/woo-lore-hinterland-hunters-contest
- Contact @dibblers.dabs in the PIZZA Discord or on HIVE for more information!



Partnerships
We've added another content creator to our sponsored stream team. If you know of a creator who is interested in working with the PIZZA community and maintains at least a 30 viewer minimum, please have them reach out to @thebeardflex!

We have a strong partnership with @hashkings and hope to find unique ways our projects can work together and help one another grow. Those of you familiar with the hive.pizza website will be familiar with the Hash Kings logo! You can now find an awesome PIZZA button on the Hash Kings game menu that will redirect users back to the PIZZA community.

Check out the button over at the Hash Kings website! Here is a sneak peak!: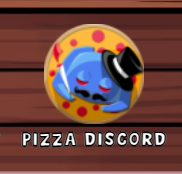 Level-Up!
We had some more incredible LEVEL-UPs happen since our last post! Not only are these people earning more through our staking program but they also have access to all the amazing engagement giveaways we run weekly in the Discord server
Let's check them out! Great job guys!

EARN PASSIVELY BY DELEGATING TO PIZZA
Consider helping our onboarding and curation initiatives by delegating your HP to our @hive.pizza curation account. Not only does it help our project grow, but you will farm your share of the daily $PIZZA delegation rewards pool! Delegation rewards are paid out in liquid form to your wallet each day.



We're almost 5,000 members strong
Are you a part of the Pizza Guild yet?
Join the
Pizza Guild Discord Server
Visit the
Pizza Guild Website

Join our curation trail here
Vote for us as Hive-Engine witness here


Vote for us as HIVE WITNESS HERE
---
---