A nice silver Peace dollar! / Re-Blog lottery day #2!
It's been awhile since I shared one of my Peace dollars, so here we go again! The Peace silver dollars were probably the most elegant and beautiful silver dollars the US Mint ever produced. That being said I also love the Morgan's because all of the beautiful details and they still remain my favorites to collect. This particular coin I picked up a quite awhile back, while not a perfect specimen it does show the timeless beauty of the work of art that they are.
At the time these silver dollars were produced they weren't very popular with the public in general. They complained they were too heavy to carry around and preferred carrying around paper money. Just like today people found the paper currency easier to deal with, I know I never carry around dollar coins in my pockets even though they are still produced by the mint... Maybe if they were still made with silver it might change my mind though!
This lack of popularity back then has been great for us stackers and collectors today. Many of these silver dollar coins never left the bank vaults for circulation so they are relatively easy to find today in excellent condition. Peace dollars are very affordable to collect except for a few very rare varieties, especially the 1921 high relief dollar that are often priced over $1000 US for poor grades and it goes up from there.
Today's coin is 98 years old produced in 1925 in Philadelphia US Mint: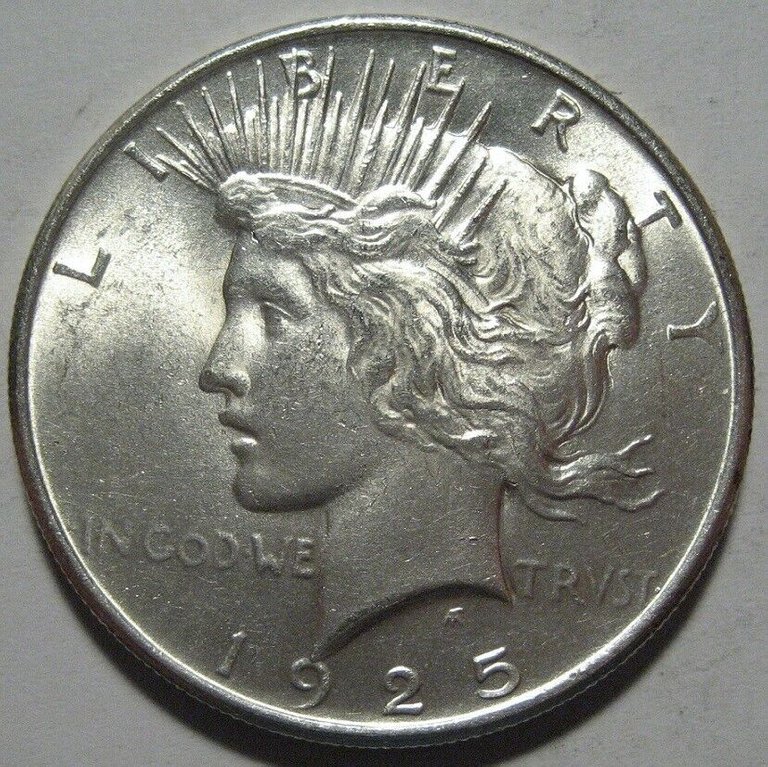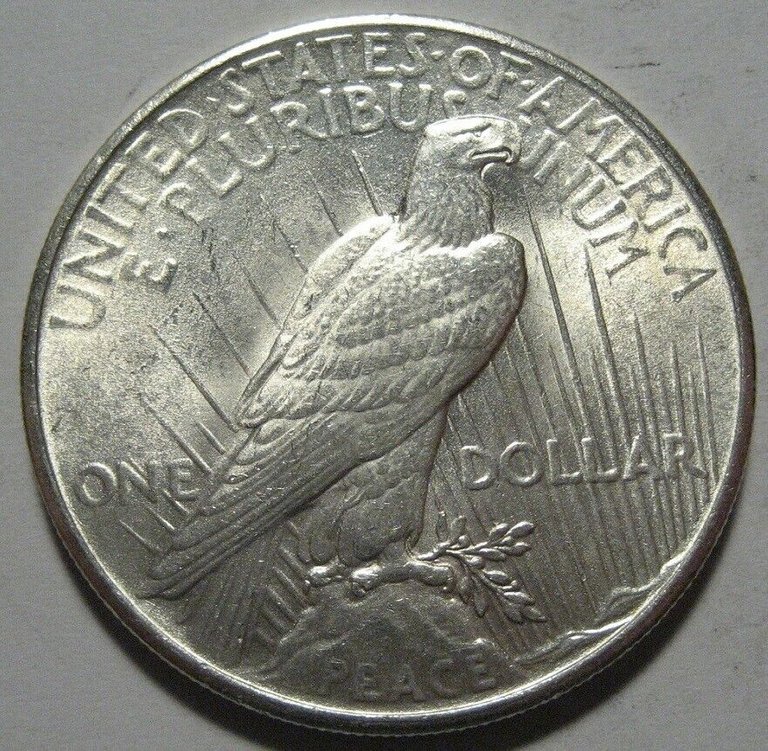 photos: mine
Designer: Anthony de Francisci
Model used for the coin: Teresa de Francisci
Denomination: one US dollar
Mint: Philadelphia
Composition: 90% silver/ 10% copper
Weight: 26.73 grams
Total sliver: 0.77344 troy oz
Diameter: 38.1 mm
Thickness: 2.4 mm
Edge: reeded
Mintage: 10,198,000
This coin is a mint state but isn't graded but sure is a pretty coin to at! Like I said, a work of art. If you have any comments or questions please feel free to leave them below and thanks for taking the time out of your day to read my post.
And my disclaimer: Gold and silver stacking can be a fun hobby but isn't for everyone. You can lose money. I'm not a financial advisor and this isn't financial advice, please always do your own research before spending your hard earned money.

Now for the winner of the re-blog lottery! The people who re-blogged were: @silversaver888 , @kerrislravenhill
And the Wheel of Names results: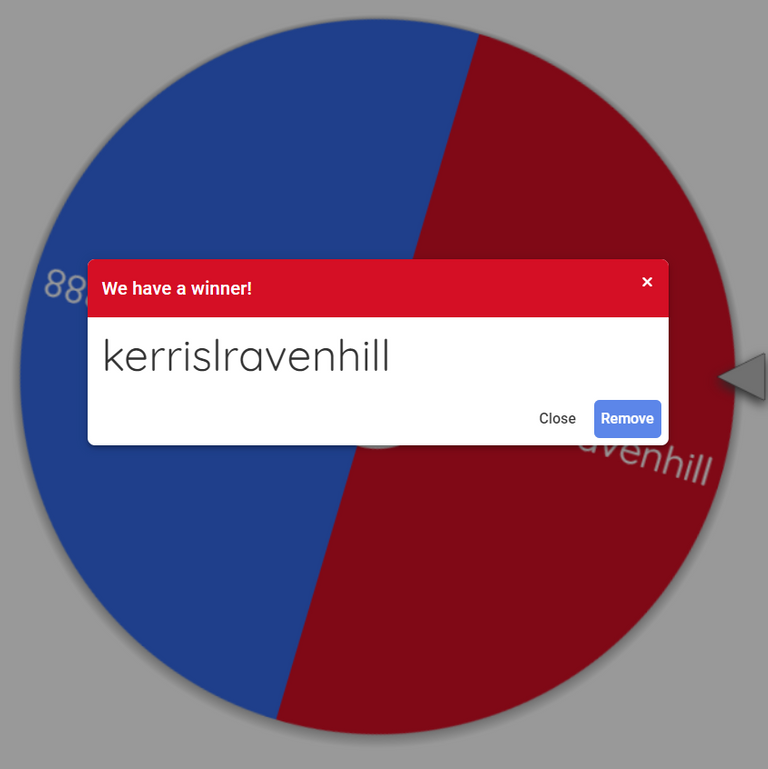 Congratulations to @kerrislravenhill !
I just sent over the funds for your 3 HBI units!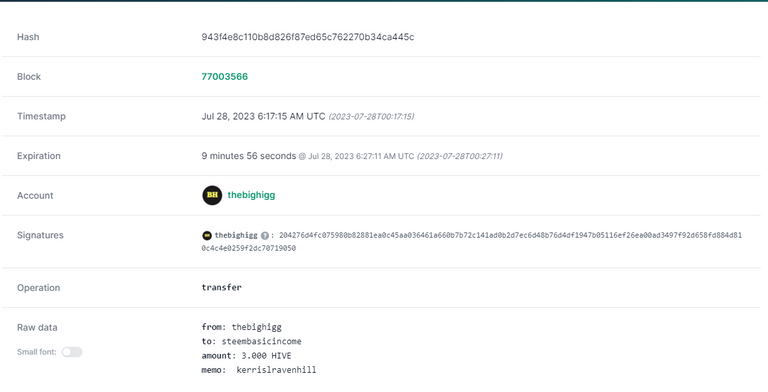 Now for day two of the re-blog lottery! You just need to re-blog my post you will be placed on the Wheel of Names for a spin to possibly win 3 HBI units! Just one prize for the lucky winner. Bots aren't allowed to enter please. Contest ends when I publish my next post which should be tomorrow.
Good luck to everyone!
What are HBI units? They are units that you can purchase to sponsor someone and you in turn receive a unit as well. This way we both benefit! They give you occasional upvotes on your posts for a lifetime, and the more you accumulate the more often you receive upvotes and the bigger they can be. You can read some more here:
https://hive.blog/hive-189312/@steembasicincome/hive-sbi
If you have more questions feel free to ask.
References:
https://www.usacoinbook.com/coins/3313/dollars/peace/1925-P/

---
---