Caesars Palace Atlantic City, New Jersey Lincoln Memorial Silver Chip/ Re-blog lottery for a chance to win 3 HSBI!
Once upon a time I lived in Philadelphia, Pennsylvania. I am the first to admit it wasn't my favorite place to live, but I was there for the experience, training, and the job. Some of the nicer things there were the restaurants, so much selection and great food. Only there can you try out the original Philly Cheesesteak sandwich from Pat's or Gino's. There are great museums as well and so much American history took place right there. I could have passed on the high crime rates and very cold winters though!
One of my favorite things to do there on the weekends was to get out of town! The New Jersey shore is just a short drive away, in southern New Jersey the shore isn't as quite as wild as near New York City. There are some really cool cities worth visiting like Cape May, and the forests are so dense and green. It's a very pretty place!
But this post is about Atlantic City, New Jersey. It's sort of the Las Vegas of the east coast of the US for those unfamiliar with it. There's a boardwalk along the beach with great shops and ice cream, great ice cream! Casinos are everywhere, a small amusement park on the pier, it's a very fun city to visit! On one of my trips there I stayed at Caesars Palace and picked up this silver collector's chip. You can find these in most casinos anymore and they are made with 99.9% silver. They're fun to collect and I've picked up many over the years! This one has the Lincoln Memorial on the back. I've never been entirely sure how they decide what subject matter they place on these, I just enjoy collecting them! Have a look: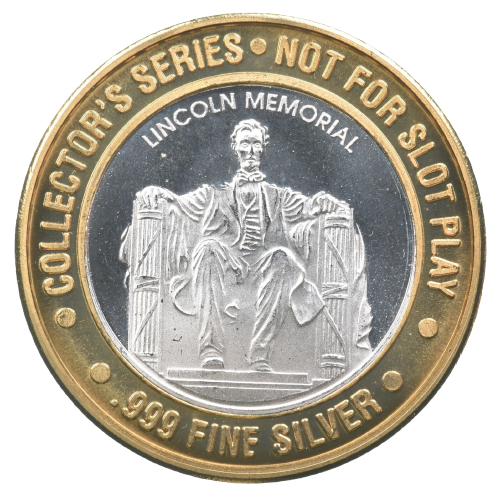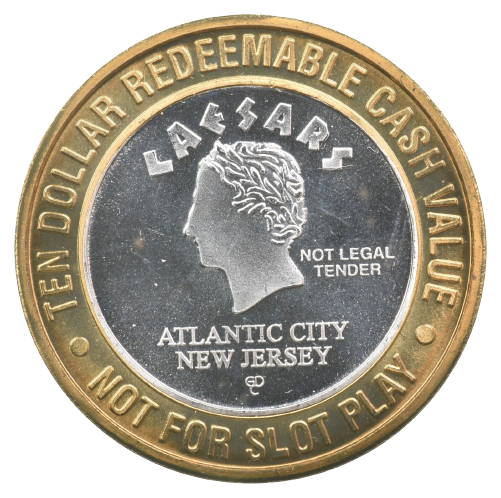 About the token:
Silver 99.9%
Casino: Caesars Palace, Atlantic City
Weight: About 0.6 troy ounces
I usually pick these up whenever I'm in Las Vegas, and did as well on most trips to Atlantic City. They are a great way to stack and collect silver and aren't too expensive to purchase. They make great souvenirs to remember fun trips made with close friends as well. Some of the best deals I've found on these are in pawn shops, so you may want to keep that in mind before spending your money in a gift shop. Silver is always a great investment in my personal opinion!
Thanks for taking the time to stop by and read my post. I'm actively trying to improve my posts so if you have any suggestions I always appreciate them. If you have any comments or questions please feel free to leave them below. Thanks again!
And my disclaimer: Gold and silver stacking can be a fun hobby but isn't for everyone. You can lose money. I'm not a financial advisor and this isn't financial advice, please always do your own research before spending your hard earned money.

If you enjoyed this you might also enjoy some of my other posts:
Silver one ounce bar by U.S.V.I. Ingot Company!
Silver 500 Lire coin from Italy
Discovering gold on the reefs of Florida!

Now for the winner of the re-blog lottery! The people who re-blogged were: @andy4475 @blitzzzz @booboohabibi @esbat @evih @fat-elvis @flaxz.alive @florakese @henruc @joyce152218 @kungfukid @ladymisa @mirroredspork @olaf.gui @sidekickmatt @stekene @tengolotodo @trumpman @ferod23 @vaynard86 @hjrrodriguez
Thanks everyone! It really helps my engagement which I'm working hard to improve! If you have any recommendations or suggestions please feel free to let me know.
Good luck to everyone!
And the Wheel of Names results: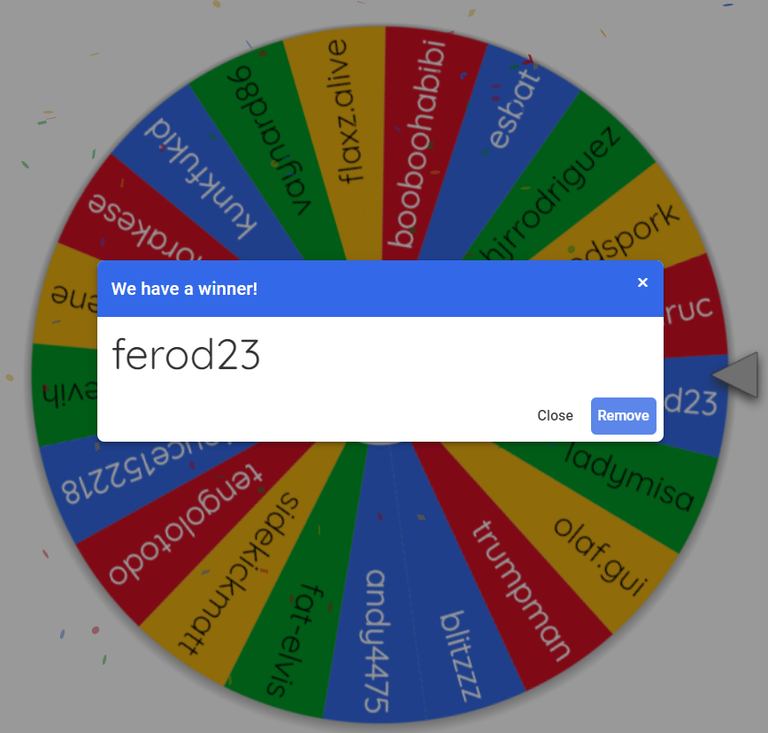 Congratulations @ferod23
I just sent over the funds for your 3 HBI units!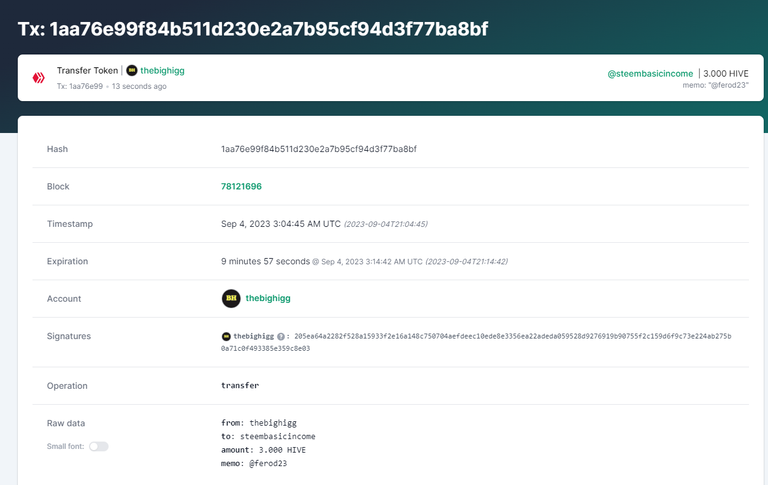 Now for today's re-blog lottery! You just need to re-blog my post you will be placed on the Wheel of Names for a spin to possibly win 3 HBI units! Just one prize for the lucky winner. Bots aren't allowed to enter please. Contest ends at 14:00 (2 PM) California Pacific time tomorrow. If I somehow missed your re-blog please let me know and I'll add you to the next draw.
What are HBI units? They are units that you can purchase to sponsor someone and you in turn receive a unit as well. This way we both benefit! They give you occasional upvotes on your posts for a lifetime, and the more you accumulate the more often you receive upvotes and the bigger they can be. You can read some more here:
https://hive.blog/hive-189312/@steembasicincome/hive-sbi
If you have more questions feel free to ask.

---
---