James Bond gold coin from Tuvalu / Re-blog lottery for a chance to win 3 HSBI!
It really is remarkable what you can learn in the this world if you just pay attention. I must not have been paying enough of it in history or geography classes because up until today I had never heard of the island nation of Tuvalu. Located in the South Pacific it used to be known as Ellice Islands and is composed of three reef islands and six atolls. Learning this I then needed to figure out what an atoll was... Apparently they are a ring shaped island surrounded by coral reefs that occur in tropical waters, and almost all of them are located in the Pacific Ocean. Having lived in the Caribbean it sounds like a great place.
In 1892 it became a British Protectorate and eventually a territory. They became independent in 1975 as a constitutional monarchy and have a population of about 12,000 people. Interesting and fun fact, but why should I care you might ask?
While browsing APMEX and eBay I came across some coins that they have produced in the Perth Mint in Australia commemorating the James Bond movies. Being a James Bond fan since I was a kid I had to check them out. Starting in 2020 they produced gold and silver coins to celebrate sixty years of Bond movies. They are very limited production runs of 30,000 to 50,000 in silver and 5,000 in gold, so pretty low numbers and 99.99% pure!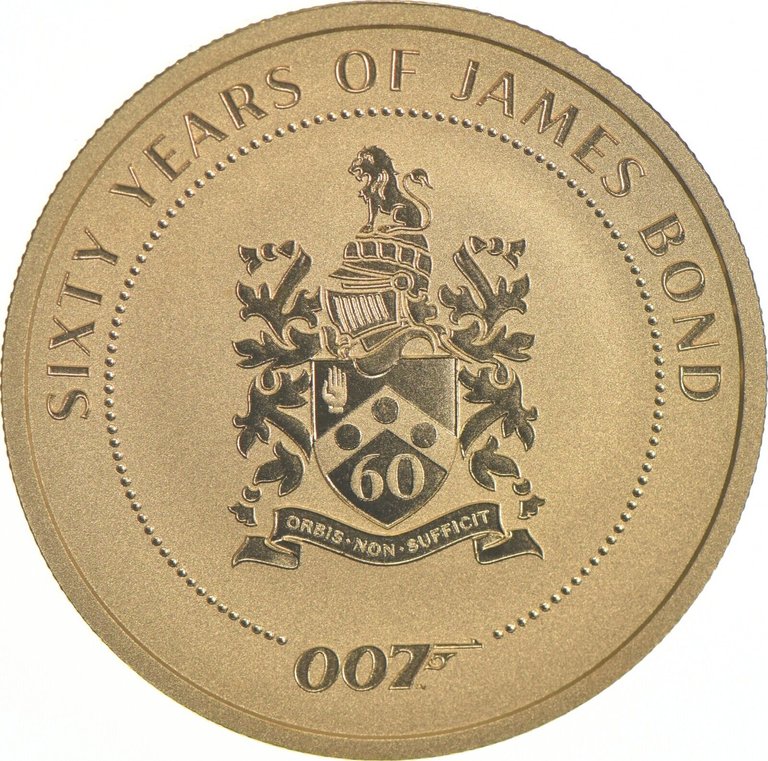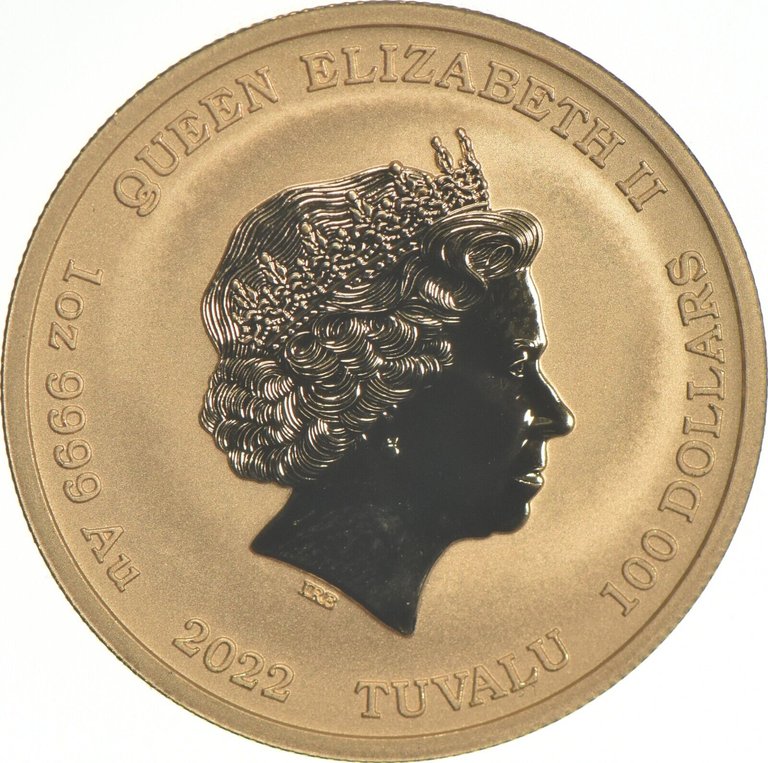 eBay.com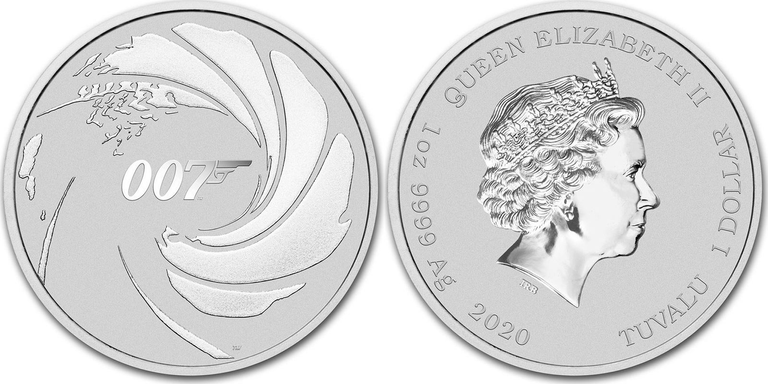 ma-shops.fr
Pretty cool coins in my opinion! Do I own any, the answer to that is no... I'm probably not in the market for a gold variety right now even though they are really nice. But I will be shopping around for a silver one if the price is right. Anything produced by the Perth mint is done with amazing quality, so if you're a Bond movie fan this might be a great addition to your stack or collection.
I just wish I had seen these sooner, because they are out of stock in most place I've looked. Maybe that bodes well to future increases on the collector's market. Just out of curiosity has anyone picked up any of these?
Like I said to start out, it's amazing what you can learn when you just pay attention. Or as Ferris Bueller said, "Life move pretty fast. If you don't stop and look around once in awhile, you might miss it".
Thanks for stopping by and reading my post. Thanks for all of your kind support! If you have any questions for comments please feel free to leave them below. Thanks again!
And my disclaimer: Gold and silver stacking can be a fun hobby but isn't for everyone. You can lose money. I'm not a financial advisor and this isn't financial advice, please always do your own research before spending your hard earned money.
References:
Wikipedia
https://en.wikipedia.org/wiki/Tuvalu
https://en.wikipedia.org/wiki/Atoll

If you liked my post today you might also like:
Silver One Shilling coin from the United Kingdom
Silver 50 cent coin from the Bahama Islands
The Forrest Fenn treasure, millions found by a lucky medical student

Now for the winner of the re-blog lottery! Today we had 25 people re-blog my post, thank you so much! The people who re-blogged were: @blitzzzz @booboohabibi @bullmoney7 @evih @flaxz.alive @florakese @gwajnberg @henruc @hjrrodriguez @hooiyewlim @koleso @kungfukid @ladymisa @mirroredspork @olaf.gui @summertooth @thisismylife @trumpman @vrezion @vrezyy @ferod23 @geneeverett @jmehta @kryptof @vaynard86 @trautenberk
Thanks everyone! It really helps my engagement which I'm working hard to improve! If you have any recommendations or suggestions please feel free to let me know.
Good luck to everyone!
And the Wheel of Names results: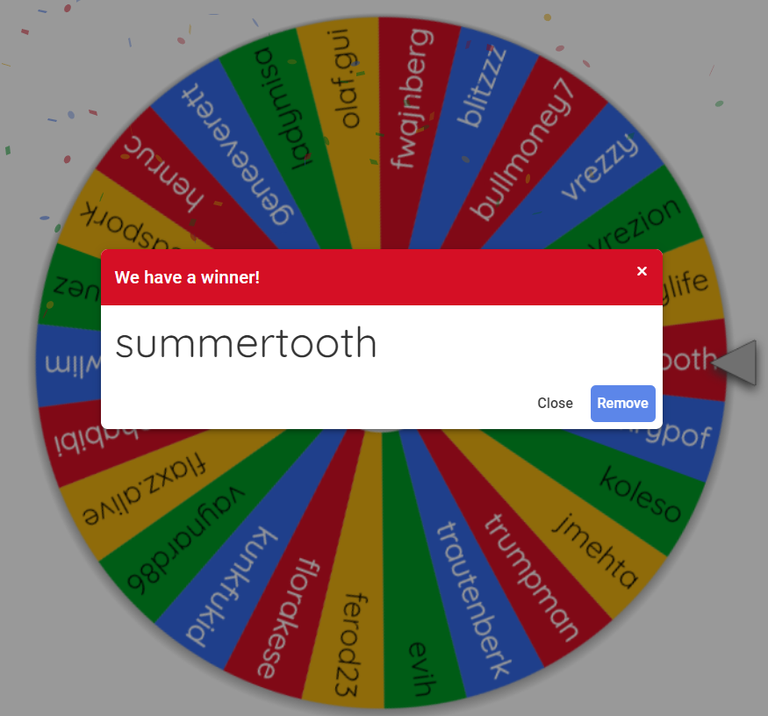 Congratulations @summertooth !
I just sent over the funds for your 3 HBI units!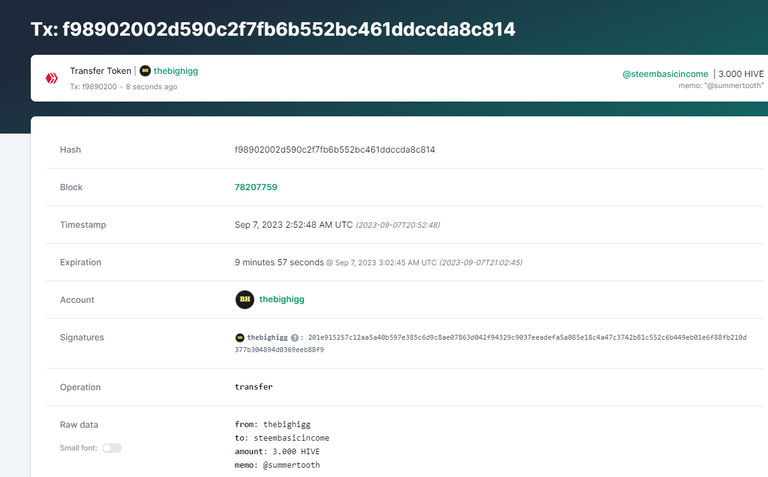 Now for today's re-blog lottery! You just need to re-blog my post you will be placed on the Wheel of Names for a spin to possibly win 3 HBI units! Just one prize for the lucky winner. Bots aren't allowed to enter please. Contest ends at 14:00 (2 PM) California Pacific time tomorrow. If I somehow missed your re-blog please let me know and I'll add you to the next draw.
What are HBI units? They are units that you can purchase to sponsor someone and you in turn receive a unit as well. This way we both benefit! They give you occasional upvotes on your posts for a lifetime, and the more you accumulate the more often you receive upvotes and the bigger they can be. You can read some more here:
https://hive.blog/hive-189312/@steembasicincome/hive-sbi
If you have more questions feel free to ask.

---
---