My Monster Raffle Donation!/ Re-blog lottery for a chance to win 3 HSBI!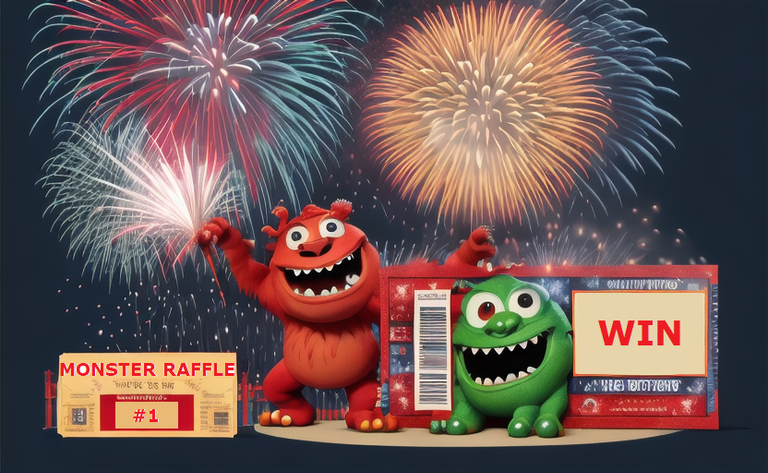 As most of you know I love Morgan silver dollars so it only made sense to donate a nice one for the upcoming Monster Raffle.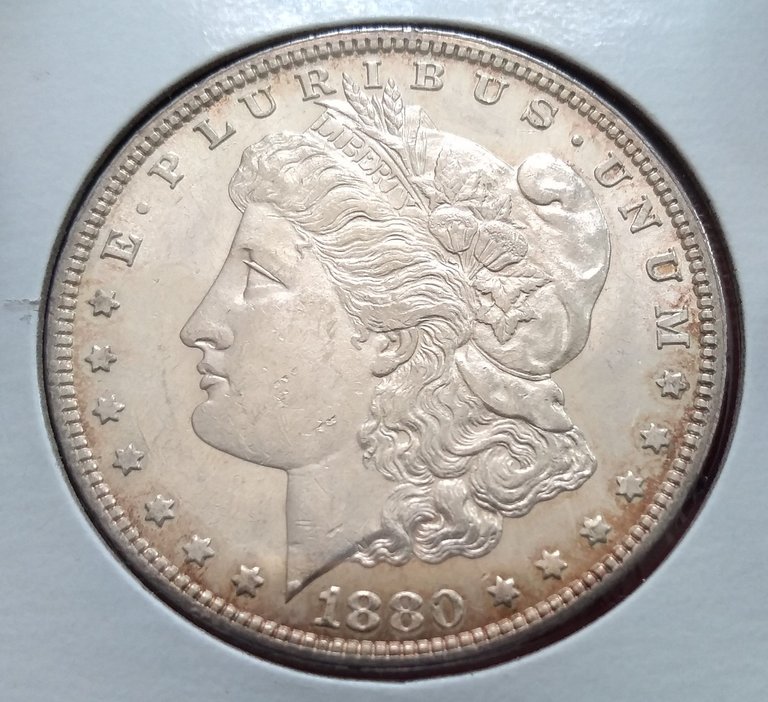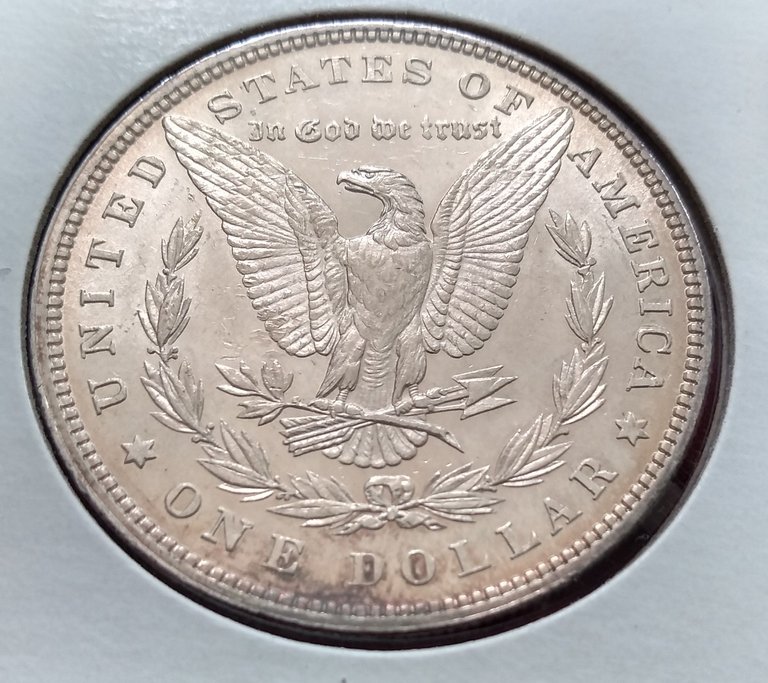 Here is my donation to the Monster Raffle supporting the #silvergoldstackers community. This is a beautiful Morgan silver dollar minted in Philadelphia in 1880. It's a mint state coin with some light beautiful toning. It's a gem and the lucky winner will be thrilled with this coin! Here is a link from when I first shared it on Hive: An 1880 Morgan Silver Beauty!
Here is some more information about the raffle that all are welcome to join!
From @dfinney 's post MONSTER RAFFLE FIVE - Donation Post
" What is it?
Monster Raffle is a fundraising initiative which raises hive/hbd to strengthen the voting power of our community curation account. The curation account uses its VP to upvote posts on the blockchain about precious metals (silver and gold). The support of precious metals content helps grow membership in our community which in turn increases the amount of precious metals content shared on Hive.
What are the prizes?
All of the prizes in the raffle are made of either gold or silver (usually coins, rounds, bars or hand poured pieces) and these prizes are donated to the raffle by community members. Each donated prize has a cash value of at least $15 USD, (though most donations are worth far more).
Who can enter?
EVERYONE on hive is welcome to participate in this event. Postage on prizes is the responsibility of the piece's donor (not the prize winner). However, please make sure your country allows the importation of silver/gold, and realize we are unable to take responsibility for the reliability of your country's postal service.
How do you enter?
*The silver gold stackers community is in the process of collecting donations for this event. Once the prize list has been confirmed (approximately 2 weeks from now), ticket sales will begin. Specific information on pricing will be announced at that time.
When is it?
The raffle is TENTATIVELY scheduled to take place Saturday, September 30th / Sunday, October 1. The live drawing will be held in the silver gold stackers discord. More details and exact dates and times will be shared/confirmed in the coming weeks. " End quote.
Thanks for stopping by and reading my post today. I'm excited for the upcoming raffle and it should be a lot of fun. I hope many of you will buy some tickets and become lucky winners! If you have any questions, suggestions, or comments feel free to leave them below.

If you enjoyed this post you might also enjoy:
Silver one ounce bar by U.S.V.I. Ingot Company!
Silver Flamingo coin from Bahama Islands
Silver 50 cent coin from the Bahama Islands

Now for the winner of the re-blog lottery! The people who re-blogged were: @blitz @booboohabibi @damoclesart @ekavieka @esbat @evih @fat-elvis @flaxz.alive @florakese @goldcoins @henruc @kerrislravenhill @kryptof @kungfukid @ladymisa @mirroredspork @olaf.gui @shasta @sidekickmatt @silvercoins @stekene @tengolotodo @trautenberk @trumpman @vaynard86
Thanks everyone! It really helps my engagement which I'm working hard to improve! If you have any recommendations or suggestions please feel free to let me know.
Good luck to everyone!
And the Wheel of Names results: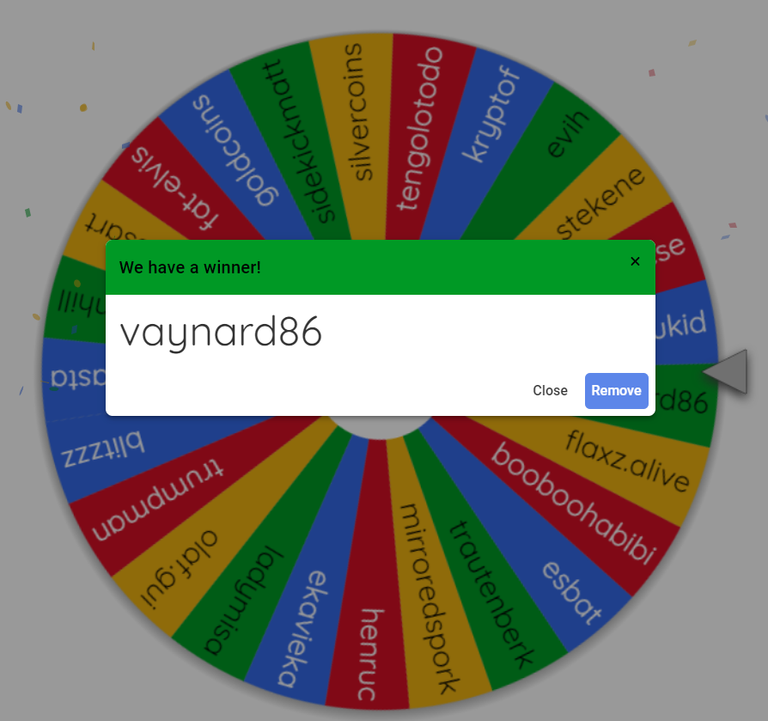 Congratulations @vaynard86
I just sent over the funds for your 3 HBI units!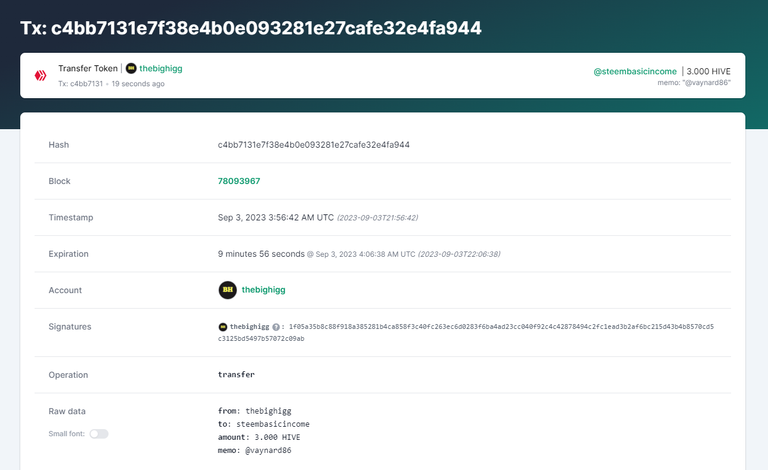 Now for today's re-blog lottery! You just need to re-blog my post you will be placed on the Wheel of Names for a spin to possibly win 3 HBI units! Just one prize for the lucky winner. Bots aren't allowed to enter please. Contest ends at 14:00 (2 PM) California Pacific time tomorrow. If I somehow missed your re-blog please let me know and I'll add you to the next draw.
What are HBI units? They are units that you can purchase to sponsor someone and you in turn receive a unit as well. This way we both benefit! They give you occasional upvotes on your posts for a lifetime, and the more you accumulate the more often you receive upvotes and the bigger they can be. You can read some more here:
https://hive.blog/hive-189312/@steembasicincome/hive-sbi
If you have more questions feel free to ask.

---
---