My Movie Review of Brining up Baby
I thought I would try something a little different today!
One of my favorite hobbies has always been watching movies. I imagine most of us have that in common. My parents were also movie lovers and watched all types of movies both new and old. The other night I turned on the TV and went browsing through the five gazillion options and was about to turn to streaming. That's when I saw a movie I had seen as a kid that I remembered being really funny: Bringing Up Baby. It starred two of Hollywood's all time bests actors, Katherine Hepburn and Cary Grant. So I turned it on and instantly remembered why I enjoyed it, it is really funny!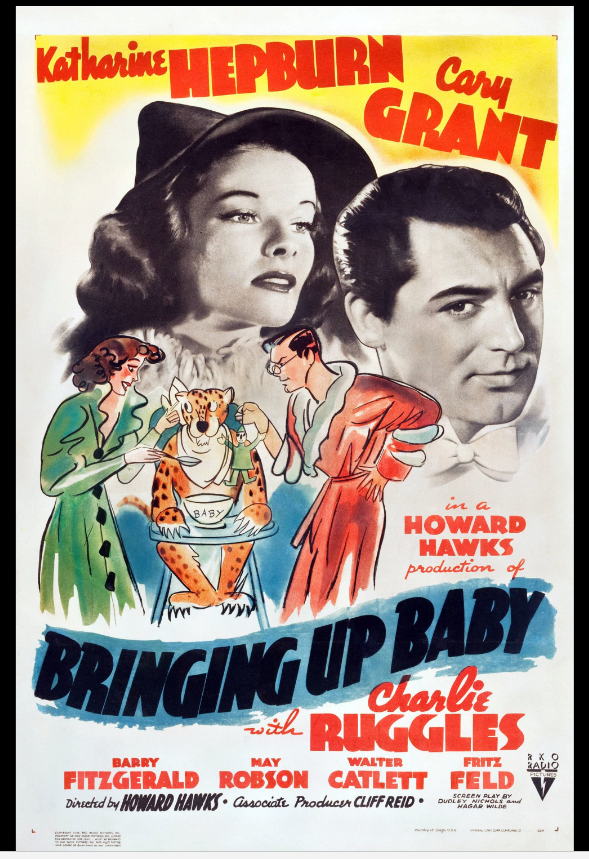 photo credit: IMDB
So I decided to do a movie review of this classic comedy! It was released in 1938 and yes it is black and white. The American Film Institute ranked in number 88 of the greatest 100 American films of all time. It's definitely worth taking the time to enjoy a true classic screwball comedy.
Cary Grant plays a paleontologist named David Huxley who has spent the last four years building a Brontosaurus skeleton and is missing only one bone (the intercostal clavicle.) He is trying to convince a rich wealthy woman by the name of Elizabeth Random to donate one million dollars to the museum. Adding to his stress he is supposed to be getting married the next day. While golfing he meets Susan Vance (Katherine Hepburn) when she plays his ball on the golf course. She falls in love with David and starts to do everything possible to prevent him from making it to his wedding. Including stealing his clothes! She also turns out to be the niece of Mrs. Random.
Susan's brother send her a gift tame leopard named Baby. She needs to transport it to her farm in Connecticut and ropes David into helping her (believing he is a zoologist.) Along the way a real wild leopard escapes captivity and the crazy antics begin. Definitely a movie worth watching for his great comedic timing and storyline.
My overall rating is a strong 10 out of 10. If you get a chance check it out, especially if you're a fan of Katherine Hepburn or Cary Grant! It's one you will truly enjoy!
References:
Wikipedia and IMDB
---
---