Silver 2 1/2 Gulden coin from the Netherlands/ Re-blog lottery for a chance to win 3 HSBI!
Usually on Tuesday I would do a three tune Tuesday. For whatever reason I just wasn't feeling inspired musically to pick out a theme and put together three tunes. So instead I decided to share a coin that I picked up in Amsterdam many years ago. The Netherlands is well known for it's liberal take on marijuana, but this isn't what prompted my visit. Although I used to have a friend who bought his marijuana seeds in Amsterdam and smuggled them into the US and grew his own crop in the Florida everglades. Not sure whatever happened to him... But I digress...
Amsterdam is a beautiful location to visit, I was only there for a couple of days on one trip to Europe. If you haven't been there it's definitely worth the trip. While I was there I picked up a few silver coins like I usually do, and found this one in a coin shop. What I liked about was the back of the coin. It has an beautiful shield with a lion and is pretty good sized. The obverse of course has the monarch who at that time was Queen Juliana. The edge is interesting in that it's lettered, sadly I don't have a picture of that from my old photos though. Overall a nice coin but has a weird silver content of 72%, I guess it was a way for the mint to save a few bucks!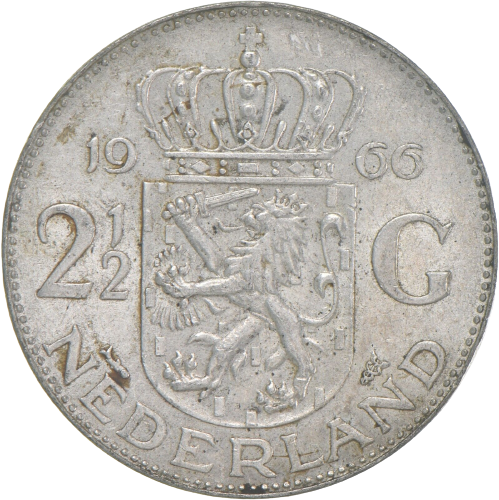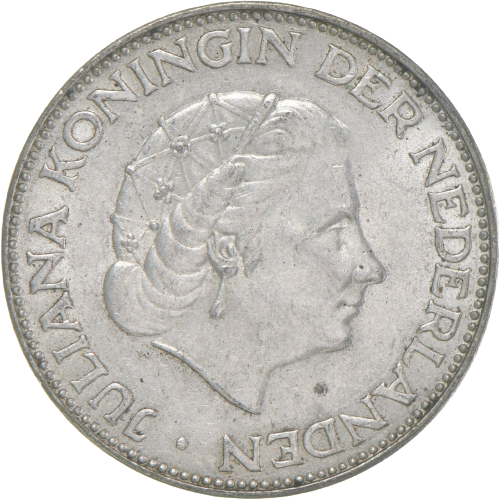 pictures mine
About the coin:
Country: Netherlands
Denomination: 2 1/2 Gulden
Mint: Royal Dutch Mint
Composition: 72% silver/ 28% copper
Mintage: 5,000,000
Weight: 15 grams
Diameter: 33 mm
Thickness: 2.3 mm
Edge: Lettered: * * GOD ZIJ MET ONS * * (God be with us)
Demonetized: Yes
Obverse: Queen Juliana with lettering: JULIANA KONINGIN DER NEDERLANDEN translated: Juliana Queen of the Netherlands
Reverse: Crowned Dutch shield
Engraver: Ludwig Oswald Wenckebach
My ability to speak Dutch is sub-par to say the least so I got those translations from Numista. Queen Juliana apparently lived to the ripe old age of 94 when she passed away in 2004. She abdicated her throne to her daughter Beatrix in 1980, so she was smart enough to retire and enjoy
her last years! A wise woman indeed! Maybe I should follow suit before they carry me out in a pine box... But I enjoy my job too much to walk away quite yet.
Thanks for taking the time to stop by and read my post. I really do appreciate your support. Hive is a great place and I'm grateful that I stumbled onto it. If you have any suggestions, questions, or comments please feel free to leave them below. Thanks again everyone!
And my disclaimer: Gold and silver stacking can be a fun hobby but isn't for everyone. You can lose money. I'm not a financial advisor and this isn't financial advice, please always do your own research before spending your hard earned money.
References:
Numista
https://en.numista.com/catalogue/pieces4130.html
Wikipedia:
https://simple.wikipedia.org/wiki/Juliana_of_the_Netherlands

If you enjoyed this post you might also enjoy:
Silver One Shilling coin from the United Kingdom
Silver one ounce bar by U.S.V.I. Ingot Company
Silver 5 Lirot coin from Israel

Now for the winner of the re-blog lottery! The people who re-blogged were: @aljif7 @blitzzzz @booboohabibi @esbat @evih @fat-elvis @flaxz.alive @florakese @geneeverett @henruc @hjrrodriguez @kungfukid @ladymisa @mirroredspork @olaf.gui @shasta @stekene @trautenberk @vaynard86
Thanks everyone! It really helps my engagement which I'm working hard to improve! If you have any recommendations or suggestions please feel free to let me know.
Good luck to everyone!
And the Wheel of Names results: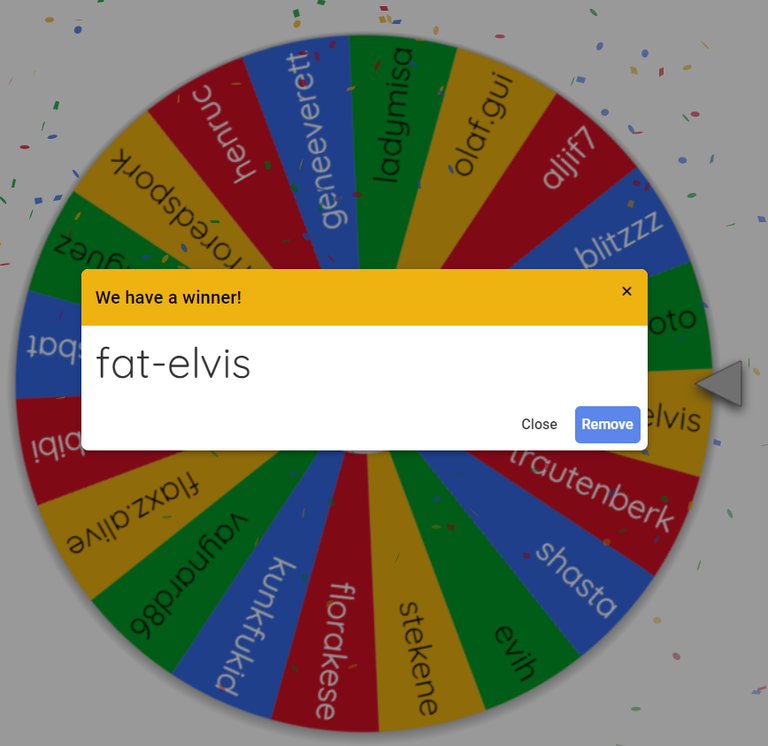 Congratulations @fat-elvis ! Way to go! You are three HSBI units richer!
I just sent over the funds for your 3 HBI units!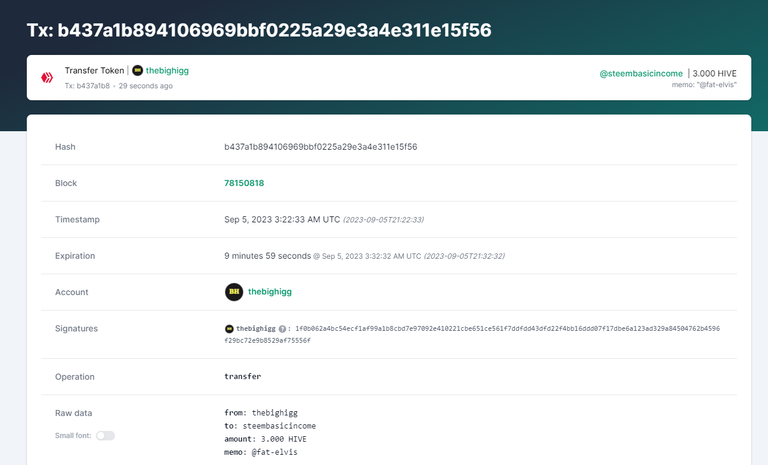 Now for today's re-blog lottery! You just need to re-blog my post you will be placed on the Wheel of Names for a spin to possibly win 3 HBI units! Just one prize for the lucky winner. Bots aren't allowed to enter please. Contest ends at 14:00 (2 PM) California Pacific time tomorrow. If I somehow missed your re-blog please let me know and I'll add you to the next draw.
What are HBI units? They are units that you can purchase to sponsor someone and you in turn receive a unit as well. This way we both benefit! They give you occasional upvotes on your posts for a lifetime, and the more you accumulate the more often you receive upvotes and the bigger they can be. You can read some more here:
https://hive.blog/hive-189312/@steembasicincome/hive-sbi
If you have more questions feel free to ask.

---
---