Silver 2 Reales coin from Guatemala / Re-blog lottery for a chance to win 3 HSBI!
Guatemala is a country in Central America that I have only been to one time. While I was still in the Army reserves I got caught up in a medical mission down there. It's a beautiful place that is mostly composed of rainforest, green just about everywhere you look. The Mayan civilization was centered here, and they had cut huge cities out of the jungle. In about 900 AD they abandoned these huge cities and they were swallowed by the jungle. Only now are they discovering the massive size of the Maya ruins. They also have some nasty venomous snakes and jaguars in the jungles, I would advise avoiding them.
The Spanish conquistadors decimated the indigenous populations in Guatemala through disease and warfare. It was ruled by Spain from 1519 until 1821 when the people declared independence on September 15, 1821. After many long battles against the Spanish the people prevailed. Like many fledgling nations they suffered a lot of political turmoil and regimes over the years. In 1871 they had a "liberal revolution" under Justo Rufino Barrios. He tried to modernize the country and had the ultimate goal to reunite all of Central America into one nation. After going to war to achieve this goal he was killed in battle against El Salvador. But the liberal governments retained power until 1898.
Complicated I know... Just trying to help you understand this little gem of a coin I have to share today. I'm not entirely sure when I picked it up, it wasn't in Guatemala since while I was there we weren't allowed to venture off base. On this coin they commemorate their independence on the front of the coin with the date Sept 15, 1821, but on the reverse is the the date June 30, 1871 referring to the liberal revolution.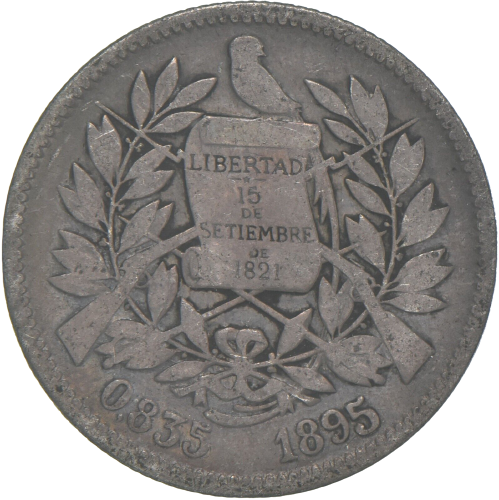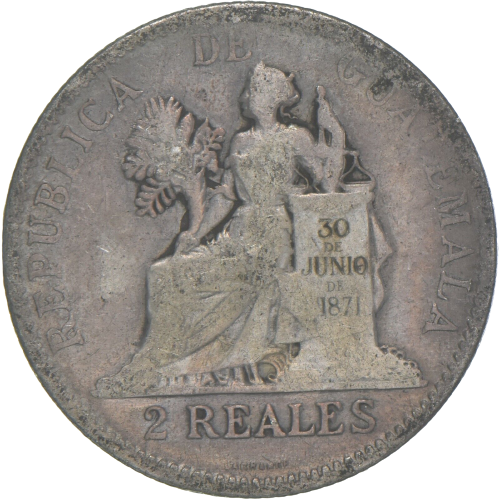 photos mine
About the coin:
Country: Guatemala
Composition: 83.5% silver/ 26.5% copper
Denomination: 2 Reales
Weight: 6.35 grams
Diameter: 24 mm
Mint: Casa de Moneda de Guatemala
Mintage: 2,783,765
Demonetized: Yes
Obverse: Coat of arms, fineness, date with lettering: LIBERTAD 15 DE SETIEMBRE DE 1821 0,835 H 1895 (15 of September, 1821)
Reverse: Seated Justice with denomination
Engraver: Jean Lagrange
I love these older coins even with a lot of wear. I just try to imagine all the people who have held this coin in their hands over the years and what it was used to purchase. It's in pretty good shape for being 128 years old! It's 83.5% silver and a pretty coin, definitely a great coin to collect, however high grades in these coins do tend to go fairly expensive. But being a collector of coins from Central and South America I was glad to find it. I believe it's the only coin I have from Guatemala, I haven't come across very many over the years.
Thanks for taking the time to stop by and read my post. I hope you found it interesting and really appreciate everyone's support. If you have any suggestions, comments, or questions please feel free to leave them below, and thanks again!
And my disclaimer: Gold and silver stacking can be a fun hobby but isn't for everyone. You can lose money. I'm not a financial advisor and this isn't financial advice, please always do your own research before spending your hard earned money.
References:
Wikipedia
https://en.wikipedia.org/wiki/Guatemala
Numista
https://en.numista.com/catalogue/pieces12848.html


Now for the winner of the re-blog lottery! Today we had 26 people re-blog my post, thank you so much! The people who re-blogged were: @balvinder294 @bitandi @blitzzzz @booboohabibi @evih @ferod23 @flaxz.alive @florakese @goldcoins @gwajnberg @henruc @hjrrodriguez @jmehta @kungfukid @ladymisa @middle-earthling @mirroredspork @olaf.gui @shasta @silvercoins @stekene @trautenberk @trumpman @vrezion @vrezyy @suriclicksmedia
Thanks everyone! It really helps my engagement which I'm working hard to improve! If you have any recommendations or suggestions please feel free to let me know.
Good luck to everyone!
And the Wheel of Names results: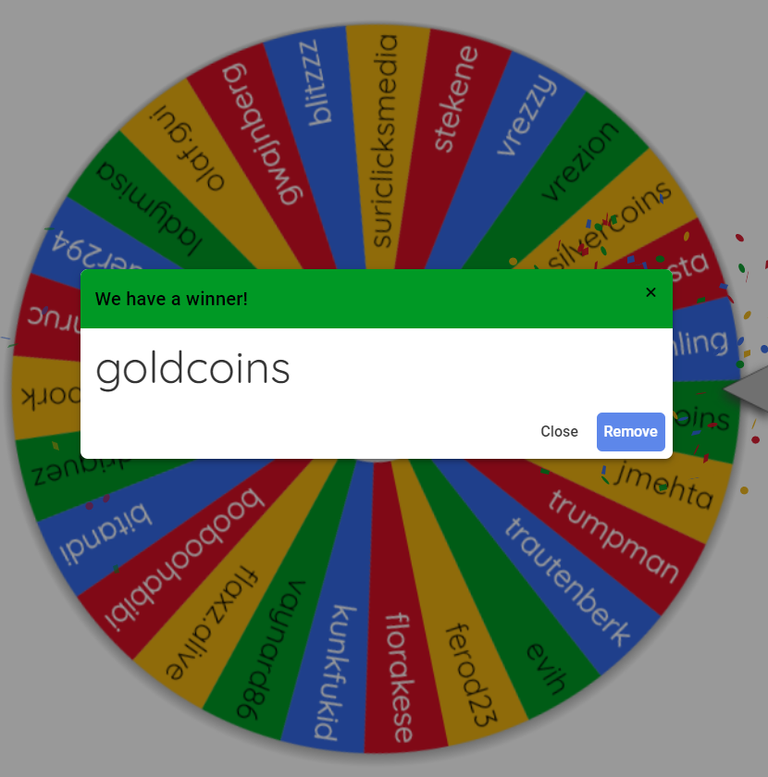 I just sent over the funds for your 3 HBI units!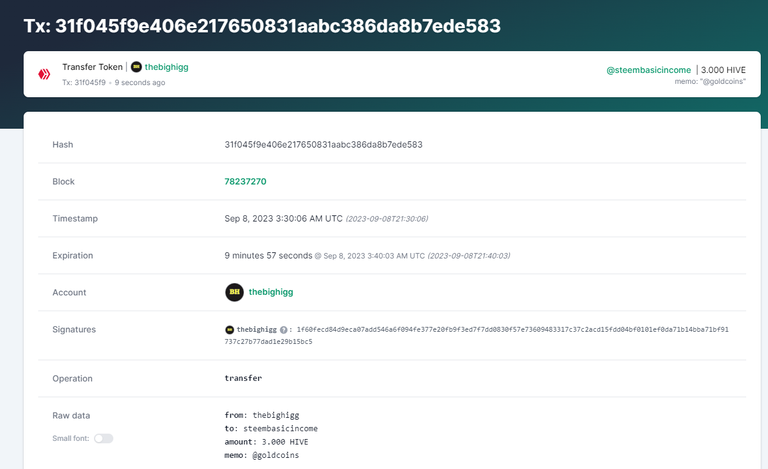 Now for today's re-blog lottery! You just need to re-blog my post you will be placed on the Wheel of Names for a spin to possibly win 3 HBI units! Just one prize for the lucky winner. Bots aren't allowed to enter please. Contest ends at 14:00 (2 PM) California Pacific time tomorrow. If I somehow missed your re-blog please let me know and I'll add you to the next draw.
What are HBI units? They are units that you can purchase to sponsor someone and you in turn receive a unit as well. This way we both benefit! They give you occasional upvotes on your posts for a lifetime, and the more you accumulate the more often you receive upvotes and the bigger they can be. You can read some more here:
https://hive.blog/hive-189312/@steembasicincome/hive-sbi
If you have more questions feel free to ask.

---
---