Silver 5 Pesos coin from Mexico / Re-blog lottery for a chance to win 3 HSBI!
If you have read some of my posts you already know I enjoy collecting coins from Central and South America. Mexico being part of Central America (as well as North America) has always been one of my favorites when it comes to coin collecting. Ironically in all my years of travelling I've only been to Mexico a couple of times, and those were at border cities going down for the day or to get dinner with friends. That was before all the cartel problems they are suffering through now. As a result most of my Mexican collection I picked up while living in the US southwest where there is a plethora of coins available to collect being so close to the border.
Mexico has had a long and complicated history after Spanish conquistadors conquered the Aztecs. It was a Spanish territory until independence was achieved in 1821. One of the biggest figures in the push for independence from Spain was Miguel Hidalgo y Costilla. He was a very interesting man who trained and became a Catholic priest. However he had children with several women despite his vows of chastity. In 1810 when the movement arrived to become independent from Spain he raised an 800 man army to try to win freedom from Spain. This soon ballooned to between eighty and one hundred thousand men. They clashed with the royal army which was much better trained and forced him to retreat towards the USA. In 1811 Hidalgo was then betrayed and captured by the Spanish loyalists. After torturing him he was executed likely by firing squad, then decapitated and his head put on display for ten years to warn others thinking of fighting for independence.
But his memory lived on and further inspired the push for independence. He is remembered as the father of Mexico which explains why his likeness is on the 5 Peso coin from 1955. I believe I found this one is a jewelry shop in Arizona at some point. It's a beautiful coin with a lot of history behind it. Have a look!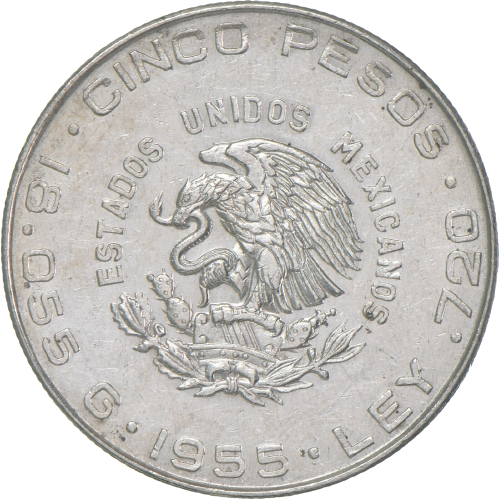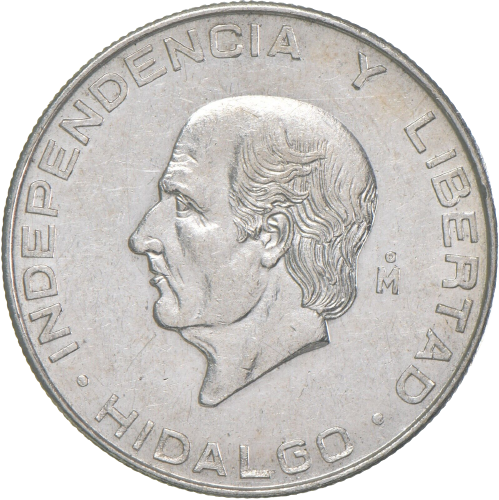 pictures mine
About the coin:
Country: Mexico
Denomination: 5 pesos
Mint: Casa de Moneda de México
Composition: 72% silver/ 28% copper
Mintage: 4,271,000
Weight: 18.055grams
Diameter: 36 mm
Demonetized: Yes
Obverse: Mexico's coat of arms and lettering United States of Mexico, Five Pesos with date and silver content
Reverse: Miguel Hidalgo y Costilla, lettering Independence and Liberty, with Hidalgo under his likeness
Mexico has produced beautiful coinage for many years and are definitely worth collecting. I've always enjoyed picking up a variety of coins produced in Mexico from the older varieties like this one to the Libertad bullion rounds they produce today. If you're a coin collector or stacker I'm sure you probably have a few nice Mexican coins in your stack. If you don't they are great to collect, although premiums have risen dramatically on them over the last few years.
Thanks so much for stopping by and taking the time to read my post. I really appreciate everyone's kind support. If you have any questions, suggestions, or comments please feel free to leave them below. Have a great day everyone! Keep on stacking!
And my disclaimer: Gold and silver stacking can be a fun hobby but isn't for everyone. You can lose money. I'm not a financial advisor and this isn't financial advice, please always do your own research before spending your hard earned money.
References:
Numista
https://en.numista.com/catalogue/pieces13986.html
Wikipedia
https://en.wikipedia.org/wiki/Miguel_Hidalgo_y_Costilla

If you enjoyed this post you might like some of my others:
Silver one ounce bar by U.S.V.I. Ingot Company!
Silver 10 centavos from Mexico

Now for the winner of the re-blog lottery! Today we had 25 people re-blog my post, thank you so much! The people who re-blogged were: @aljif7 @bitphoto @blitzzzz @booboohabibi @esbat @evih @fat-elvis @flaxz @florakese @geneandashlee @geneeverett @henruc @hjrrodriguez @hooiyewlim @kungfukid @ladymisa @mirroredspork @olaf.gui @shasta @stekene @trautenberk @trumpman @valeryc @ashleesart @vaynard86
Thanks everyone! It really helps my engagement which I'm working hard to improve! If you have any recommendations or suggestions please feel free to let me know.
Good luck to everyone!
And the Wheel of Names results: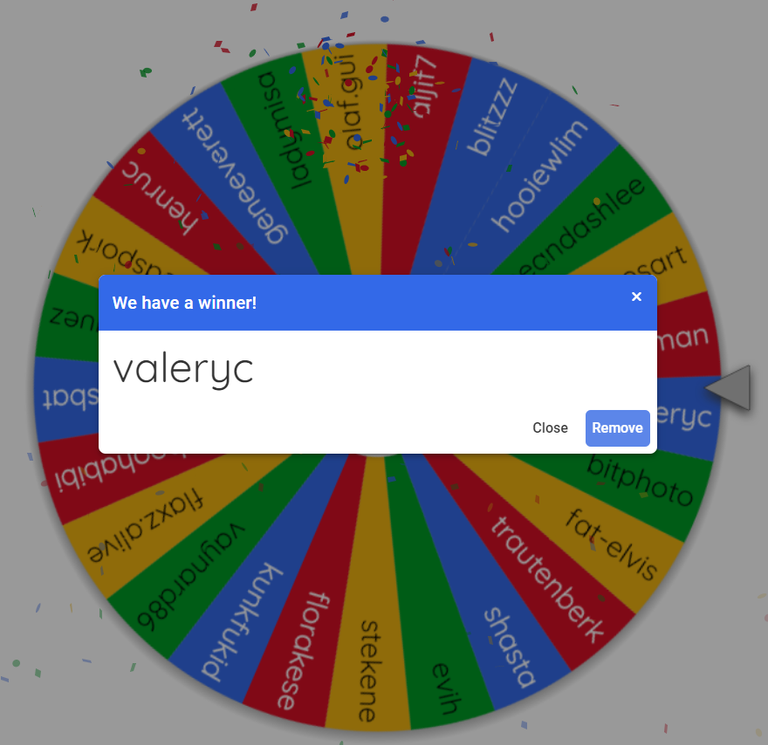 Congratulations @valeryc !
I just sent over the funds for your 3 HBI units!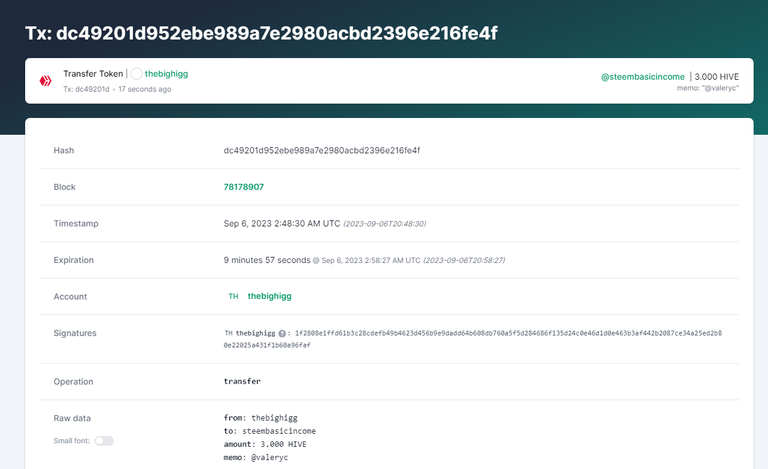 Now for today's re-blog lottery! You just need to re-blog my post you will be placed on the Wheel of Names for a spin to possibly win 3 HBI units! Just one prize for the lucky winner. Bots aren't allowed to enter please. Contest ends at 14:00 (2 PM) California Pacific time tomorrow. If I somehow missed your re-blog please let me know and I'll add you to the next draw.
What are HBI units? They are units that you can purchase to sponsor someone and you in turn receive a unit as well. This way we both benefit! They give you occasional upvotes on your posts for a lifetime, and the more you accumulate the more often you receive upvotes and the bigger they can be. You can read some more here:
https://hive.blog/hive-189312/@steembasicincome/hive-sbi
If you have more questions feel free to ask.

---
---