Silver One Shilling coin from the United Kingdom/ Re-Blog lottery for a chance to win 3 HSBI!
When sharing coins I have collected during my travels abroad I keep hearing that I don't share enough coins from England (mostly from those in England, go figure!) There is a simple reason for that, I honestly just don't have than many! I have collected silver bullion coins from the UK frequently but I think I've shared those some time back. I also enjoy picking up Six Pence coins because they are usually inexpensive to pick up because they are only fifty percent silver. But today I wanted to share a coin I did pick up on my last trip to the UK.
This isn't a real big or special coin, what caught my eye was the image on the reverse. It has a great lion wearing a crown on top of a crown! That was really why I bought it, just because it was great design.
This coin was minted in 1940 just as the UK had recently entered into World War II. There were Nazi planes dropping bombs in London, British planes were dropping bombs in Berlin. The whole of Europe was caught in the middle of a horrific war. the coin is a solemn reminder of a very rough patch in English and European history that is now long gone but not forgotten. Take a look: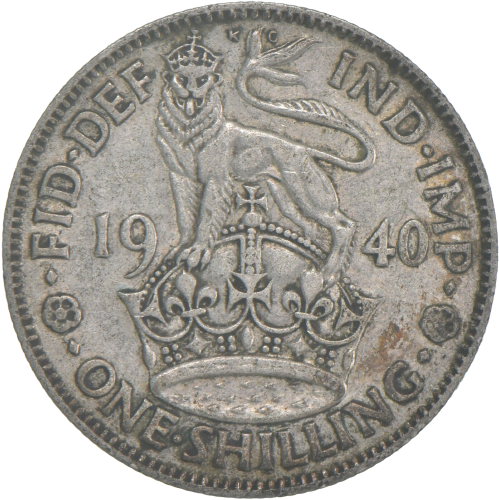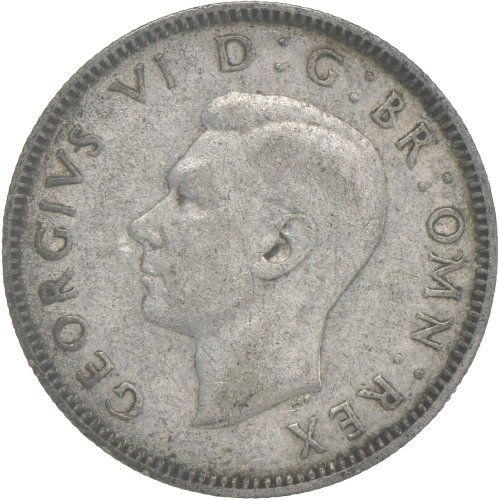 pictures mine
About the coin:
Country: United Kingdom
Denomination: One Shilling
Mint: Royal Mint
Composition: 50% silver
Mintage: 11,099,000
Weight: 5.66 grams
Diameter: 23.5 mm
Thickness: 1.7 mm
Edge: Reeded
Demonetized: Yes
Obverse: King George VI with lettering: GEORGIVS VI D:G:BR:OMN:REX HP Translation (George the Sixth by the Grace of God King of all the Britains) from Numista
Reverse: Crowned lion atop crown with lettering: K G ·FID·DEF·IND·IMP· 19 38 ·ONE·SHILLING· Translation (Defender of the Faith Emperor of India) from Numista
I think this is the only Shilling coin I own, I have lots of Six Pence ones I've bought over the years though. Although it's only half silver it's got some great history and is in excellent condition. For stackers they aren't ideal since they're only half silver, but from a coin collectors stand point they are great. Usually not too expensive and you could easily build a complete set. I like it because it's a souvenir from a great trip that was a blast. If you haven't been to the UK it's a great place. I still need to make it to Scotland, I didn't have time last time around so at some point in the near future I hope to make it there too!
If you have any suggestions, comments, or questions feel free to leave them below, and thank you so much for stopping by!
And my disclaimer: Gold and silver stacking can be a fun hobby but isn't for everyone. You can lose money. I'm not a financial advisor and this isn't financial advice, please always do your own research before spending your hard earned money.
References:
Numista
https://en.numista.com/catalogue/pieces6982.html

If you enjoyed todays post you might also like:
Silver one ounce bar by U.S.V.I. Ingot Company!
Silver Victoria Crown from United Kingdom
Silver 20 Centavos from the Philippines

Now for the winner of the re-blog lottery! The people who re-blogged were: @blitzzzz @dfreitesp @ekavieka @esbat @evih @flaxz.alive @florakese @henruc @hjrrodriguez @kryptof @kungfukid @ladymisa @mirroredspork @olaf.gui @pepe-voter @smallcircle @stekene @trautenberk @vaynard86
Thanks everyone! It really helps my engagement which I'm working hard to improve! If you have any recommendations or suggestions please feel free to let me know.
And the Wheel of Names results: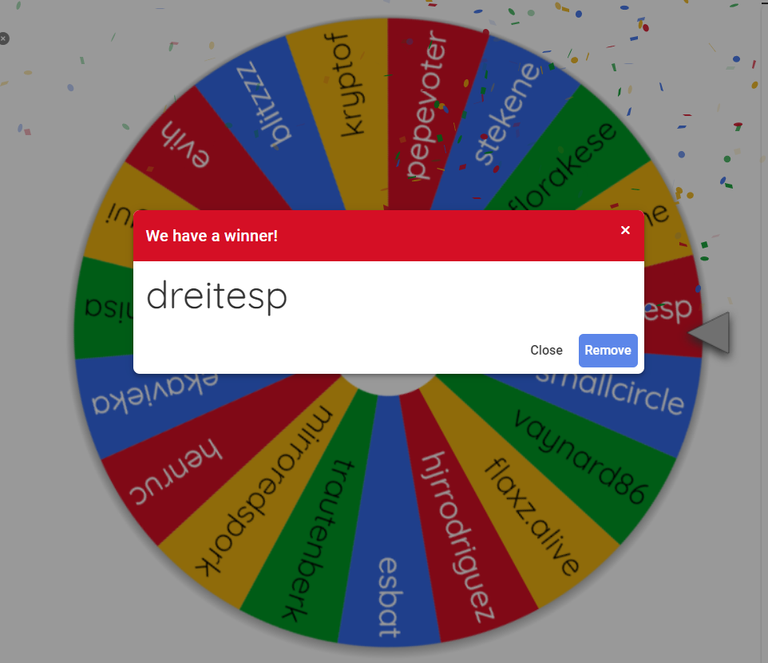 I just sent over the funds for your 3 HBI units!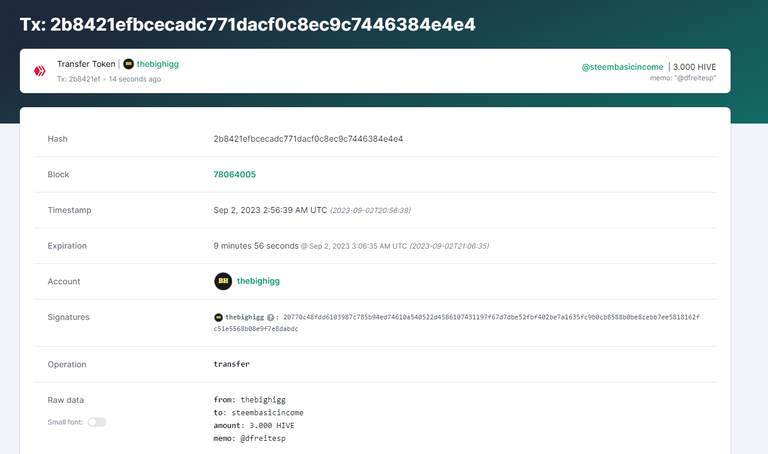 Now for today's re-blog lottery! You just need to re-blog my post you will be placed on the Wheel of Names for a spin to possibly win 3 HBI units! Just one prize for the lucky winner. Bots aren't allowed to enter please. Contest ends at 14:00 (2 PM) California Pacific time tomorrow. If I somehow missed your re-blog please let me know and I'll add you to the next draw.
Good luck to everyone!
What are HBI units? They are units that you can purchase to sponsor someone and you in turn receive a unit as well. This way we both benefit! They give you occasional upvotes on your posts for a lifetime, and the more you accumulate the more often you receive upvotes and the bigger they can be. You can read some more here:
https://hive.blog/hive-189312/@steembasicincome/hive-sbi
If you have more questions feel free to ask.

---
---