Three Tune Tuesday with my fantastic picks! / Monster Raffle/ Re-blog lottery for a chance to win 3 HSBI!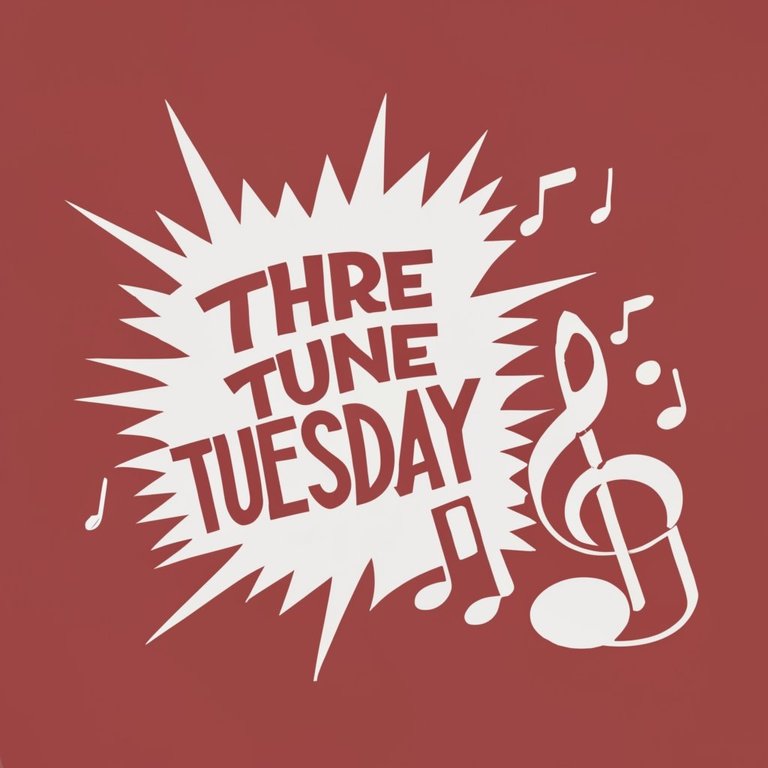 generated with ideogram.ai
Three tune Tuesday is back! Thanks to @ablaze for his sponsorship of the event. Today I don't have a whole lot of time since I'm still on the mend, but I decided to put up a female led rock theme. In the 1980's one of the leading female singers was Pat Benatar. She had great vocal abilities themed with some nice rock sounds. And who can forget the iconic song "Heartbreaker". I thought we should start off there for a fun start!
In the 90's there were some great female singers who came out, but none quite like No Doubt's Gwen Stefani. This band came straight out of Orange County, California. There first album wasn't much of success as it was a ska album which was falling out of style in the 90's. So then they changed their sound releasing "Tragic Kingdom" and shot straight up the charts. One of my favorites has always be "Spiderwebs":
And to finish off I thought I would throw in a modern band fronted by none other than Cindy Lou Who from Jim Carrey's How The Grinch Stole Christmas. She's all grown up and now a rock icon: Taylor Momsen. She fronts the heavy metal band The Pretty Reckless out of New York City. A great band to listen to if you haven't yet had the chance. Here's one of their first hits, well the first one I heard anyway, "Follow Me Down"
That's my wrap up for Three Tune Tuesday. I hope you enjoyed a bit of variety through the decades. All three greats in my opinion. If you have any comment, suggestions, or questions feel free to leave the below and thank you so much for all of your kind support.
Don't forgot to participate in the #ssg-community Monster Raffle where you can win one of more than 44 ounces of silver prizes. Some are extremely valuable. Each ticket is 4 Hive or 32 PRECIOUS tokens.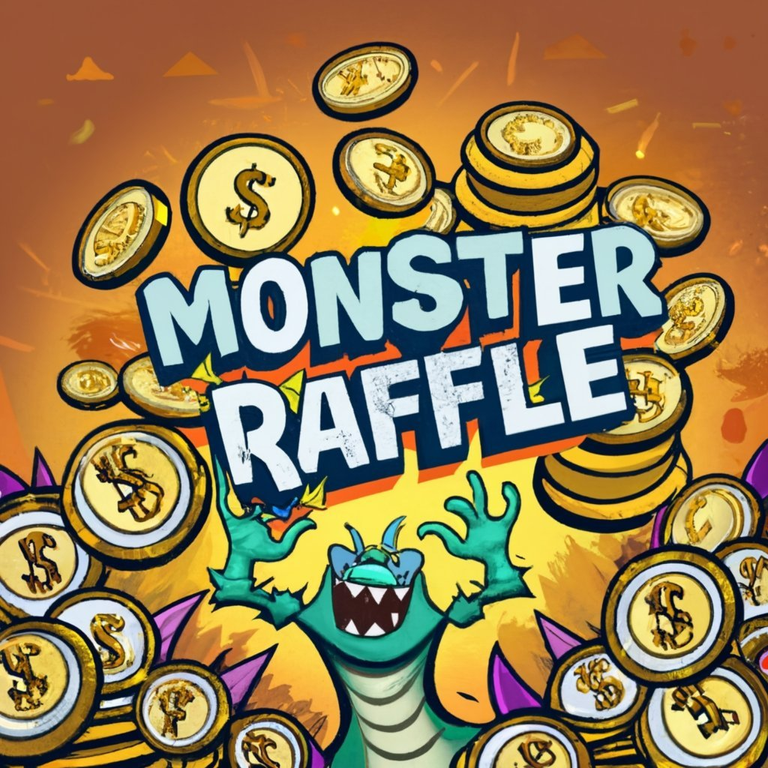 Check out this post by @buggedout for more information: https://peakd.com/hive-136819/@ssg-community/monster-raffle-tickets-now-on-sale

Now for the winner of the re-blog lottery! Today we had 23 people re-blog my post, thank you so much! The people who re-blogged were: @blitzzzz @esbat @evih @flaxz.alive @florakese @heinkhantmaung @henruc @hjrrodriguez @jmehta @ladymisa @myintmo.shweyi @ninahaskin @olaf.gui @pepe-voter @pepetoken @shasta @stekene @trautenberk @trumpman @vaynard86 @vrezion @vrezyy @ferod23
Voluntary daily reminder list for those who request to be on it: @ganjafarmer
Thanks everyone! It really helps my engagement which I'm working hard to improve! If you have any recommendations or suggestions please feel free to let me know.
Good luck to everyone!
And the Wheel of Names results: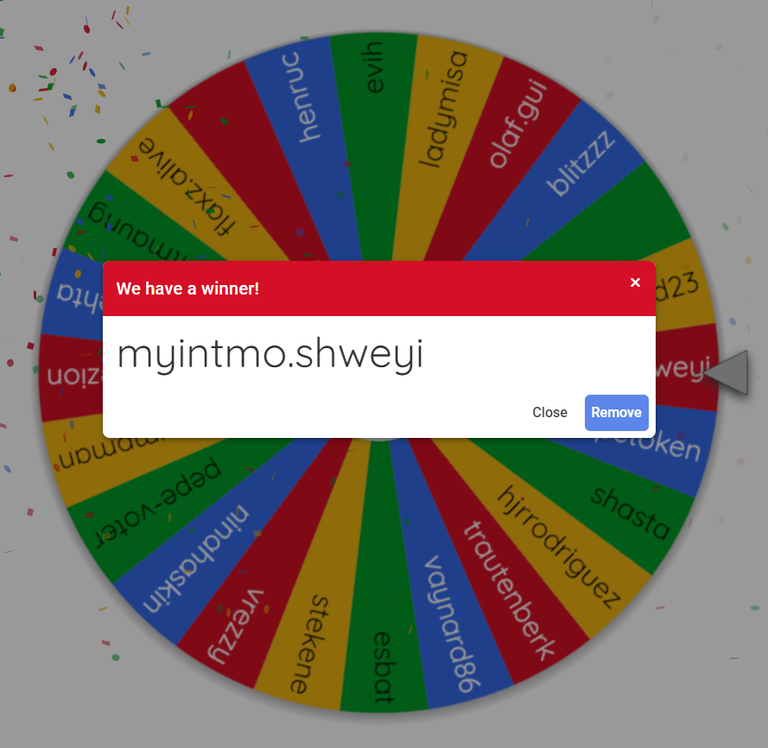 Congratulations @myintmo.shweyi !
I just sent over the funds for your 3 HSBI units!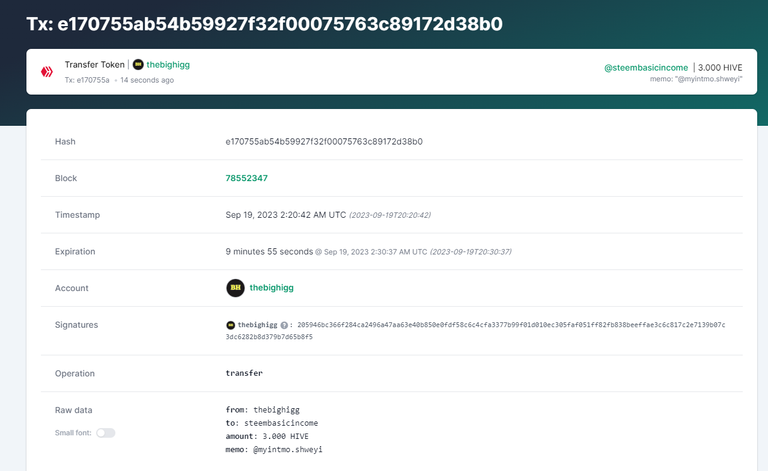 Now for today's re-blog lottery! You just need to re-blog my post you will be placed on the Wheel of Names for a spin to possibly win 3 HBI units! Just one prize for the lucky winner. Bots aren't allowed to enter please. Contest ends at 14:00 (2 PM) California Pacific time tomorrow. If I somehow missed your re-blog please let me know and I'll add you to the next draw.
What are HBI units? They are units that you can purchase to sponsor someone and you in turn receive a unit as well. This way we both benefit! They give you occasional upvotes on your posts for a lifetime, and the more you accumulate the more often you receive upvotes and the bigger they can be. You can read some more here:
https://hive.blog/hive-189312/@steembasicincome/hive-sbi
If you have more questions feel free to ask.

---
---