Mexican style peanut salad
Each salad has a soul, a soul that is fueled by the freshness, creativity, and taste. (A quote I picked from google because it totally resonates with the imafes)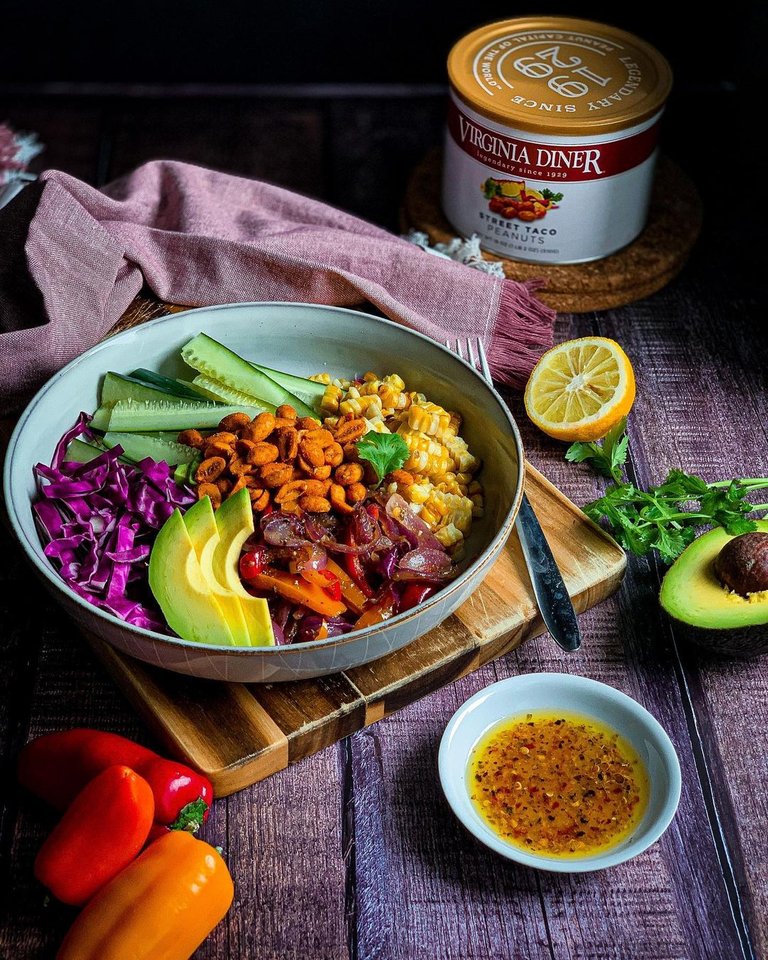 In frame: Mexican style peanut salad. Its seriously so yummy and packed with tons of flavor. Here is a quick recipe. Please save and try it.
Ingredients:
1 corn cob
1 cup spicy peanuts (I used street taco peanuts that a friend got me few weeks back )
2 peppers
1 red onion
1/2 cucumber
1/2 avocado
1 cup copped red cabbage
1 lemon juice
2 tbsp olive oil
Chilli flakes
Salt to taste
Black pepper
Instructions:
Remove husk for corn and air fry it for 6-7 minutes until it is cooked. Slice off kernels with knife.

Slice onion and peppers sauce in olive oil for 4-5 minutes, add salt and black pepper, mix well.

For dressing, mix olive oil, lemon juice, salt, black pepper, cilli flakes and mix well.

Arrange everything in a bowl and serve.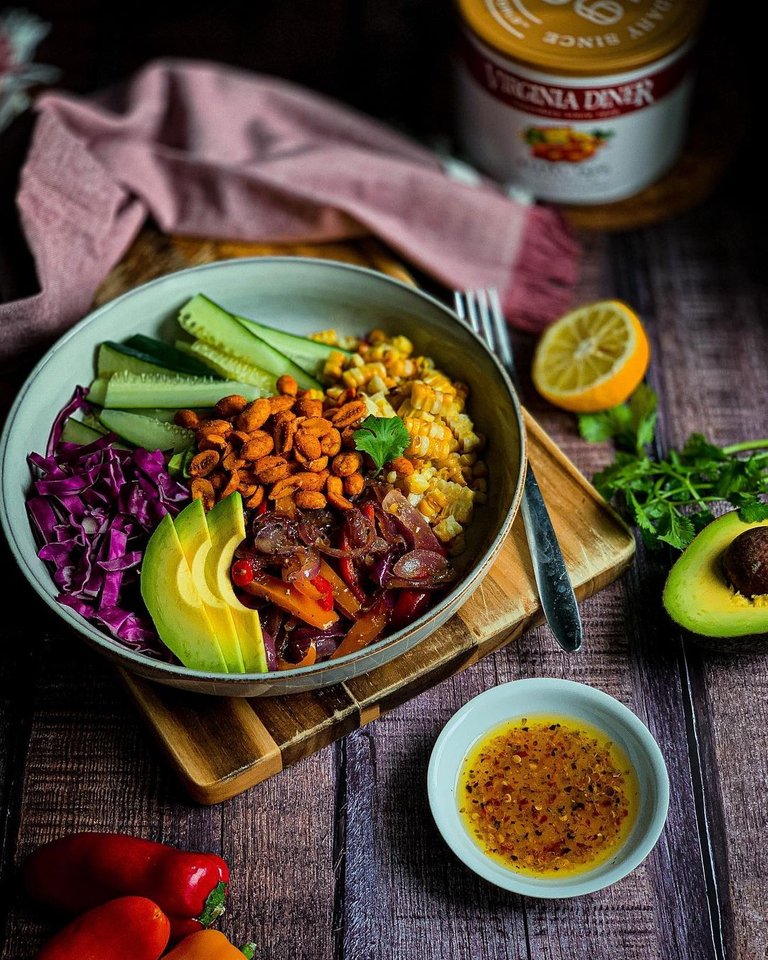 ---
---