Winning with the simplest of possibilities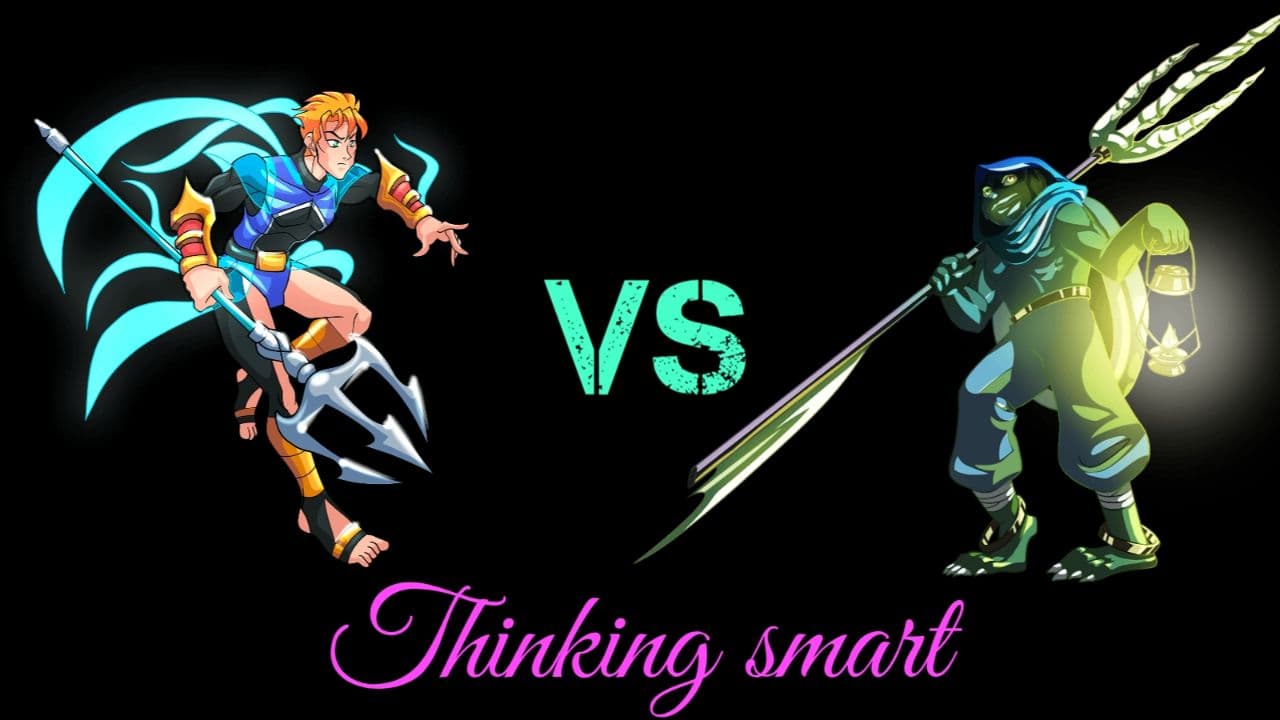 Oftentimes we face opponents who use good summoners and high rent, and also monsters with high rent and we are unable to rent them and this is what happened to me today when they faced my opponent because he used a wonderful summoner in the water team, but for me his rent is a little expensive and I can't rent it for a long time.
This awesome summoner that my opponent was using is "VALNAMOR" It gives extra heart and extra speed and also extra magic hit to all the mages in the team and this makes the team very strong and fast and gives him a greater chance of winning but looking at the opponent's battle record I expected that He will play with this summoner because he had played 3 battles with him before this battle, so I decided to look for a plan to stop the magicians!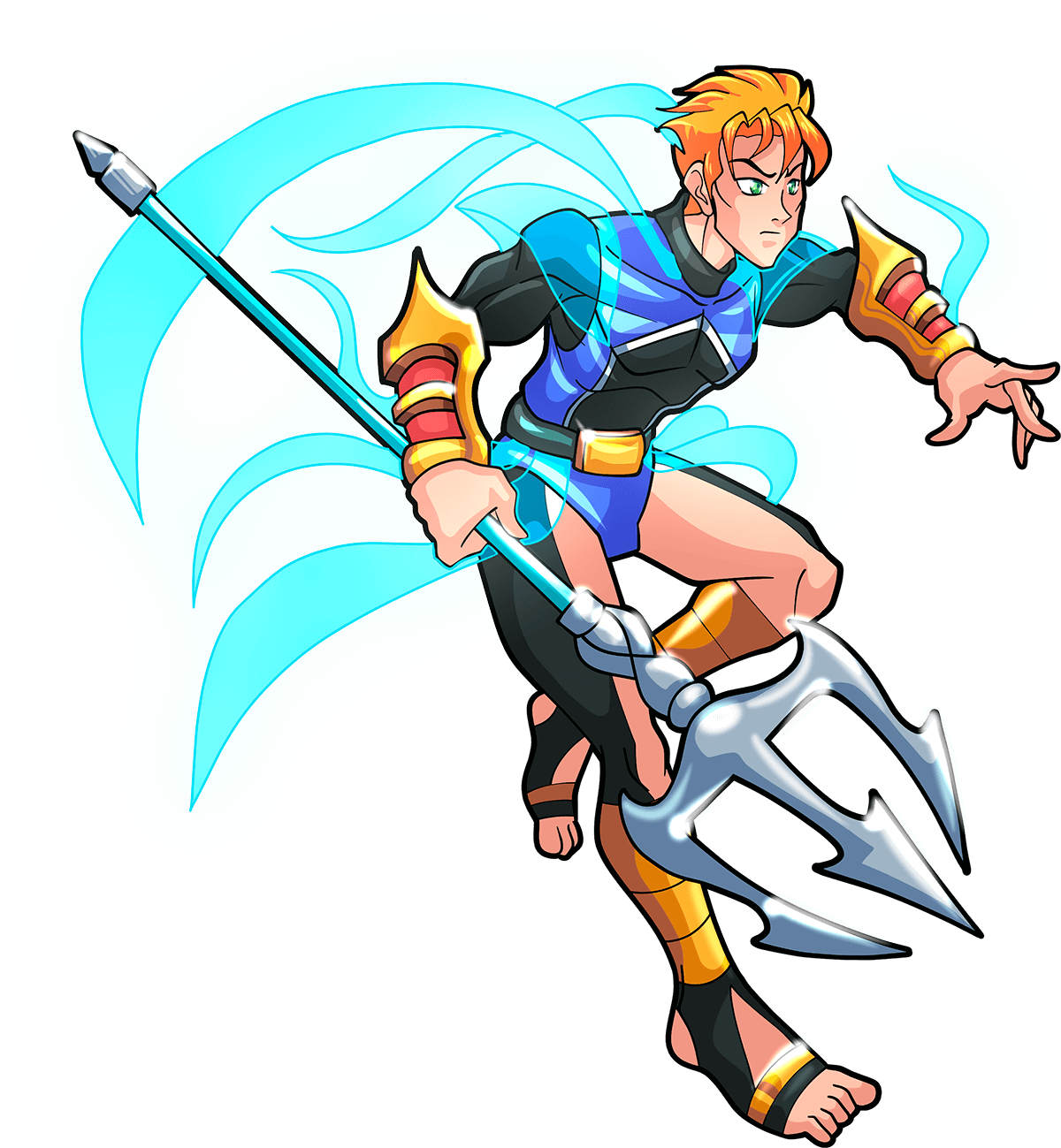 There is nothing better than this "BORTUS" to stop magicians, I use it in most of my battles where I expect the opponent will rely heavily on magic in his team because this summoner has an amazing ability to reduce all magicians' strike power by 1 and that makes all magicians weaker.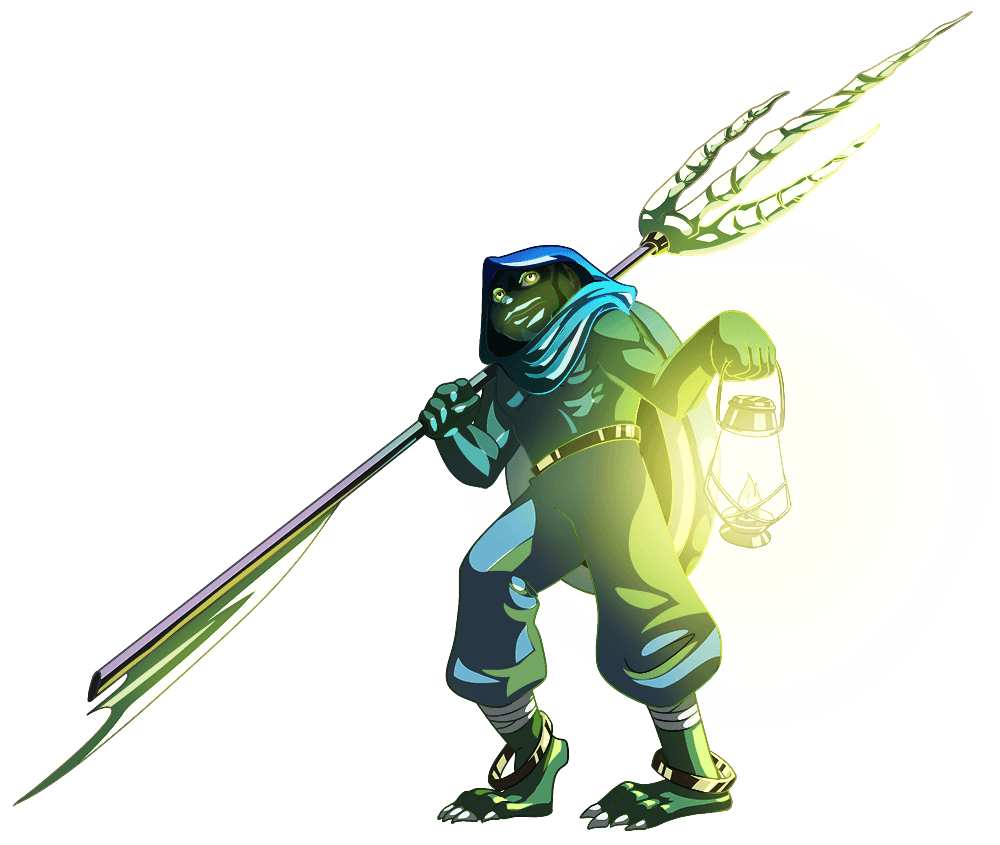 This time I will not explain about each monster in detail as I usually do, but I will tell you the most important events in the battle and what is the main key for me between monsters against witches that made me a winner here in this battle
In the beginning, the rules of the battle were that we can't use nature monsters and also all attackers have the ability to "sneak" so I decided to put a strong attacker from behind and has a big heart and also has an amazing ability "Heal" to be a wall in front of the opponent's attackers if it depends To a lot of attackers, and this mighty monster is "SEA MONSTER" it fits perfectly in this place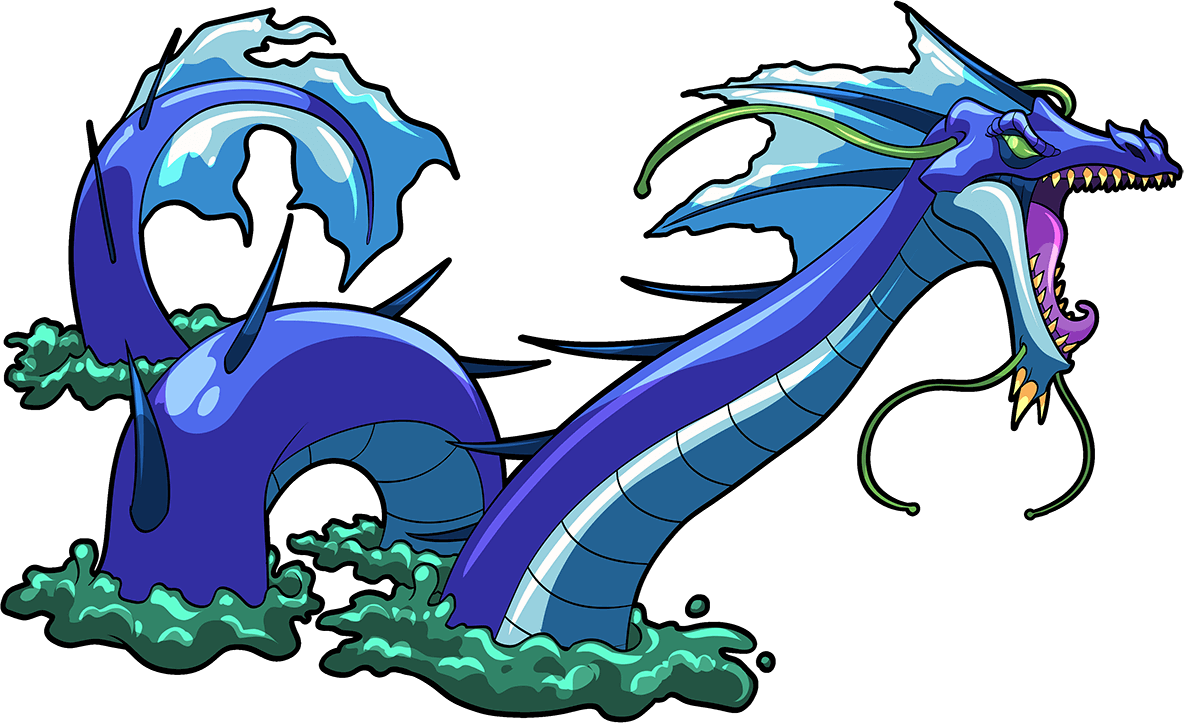 The golden key in this battle was this super monster "TORHILO THE FROZEN" Can you believe that this great monster prevented 3 of the opponent's magicians from hitting completely!
In addition, it has a very big heart, a wonderful shield, and also a powerful blow, but the most important of all is the special ability that he possesses, which is "void" and this ability decreases, cutting the power of the free kick in half, and with the summoner feature, the witch who has a 2 hit will not be able to Damage to this mighty attacker and only magicians with 3 hits or more can deal damage to it!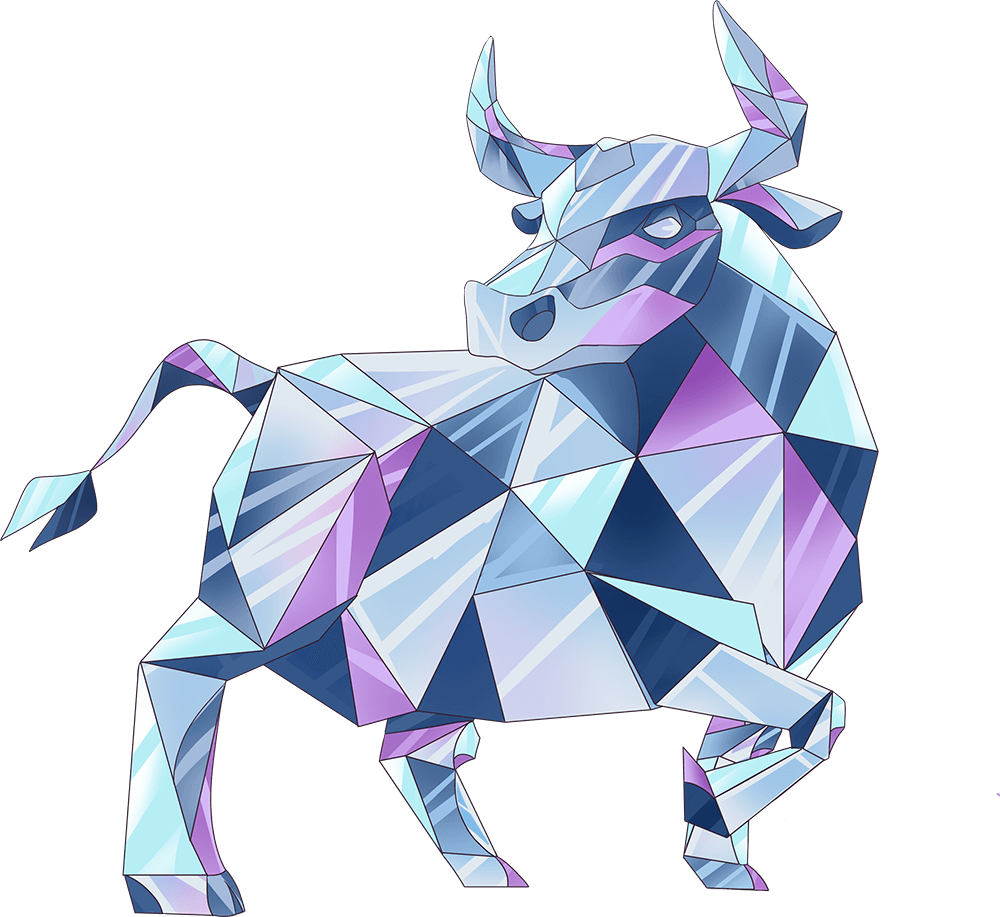 The battle began and my opponent was completely dependent on a team of magicians, and my prediction was completely correct and my choice of monsters was suitable for this battle.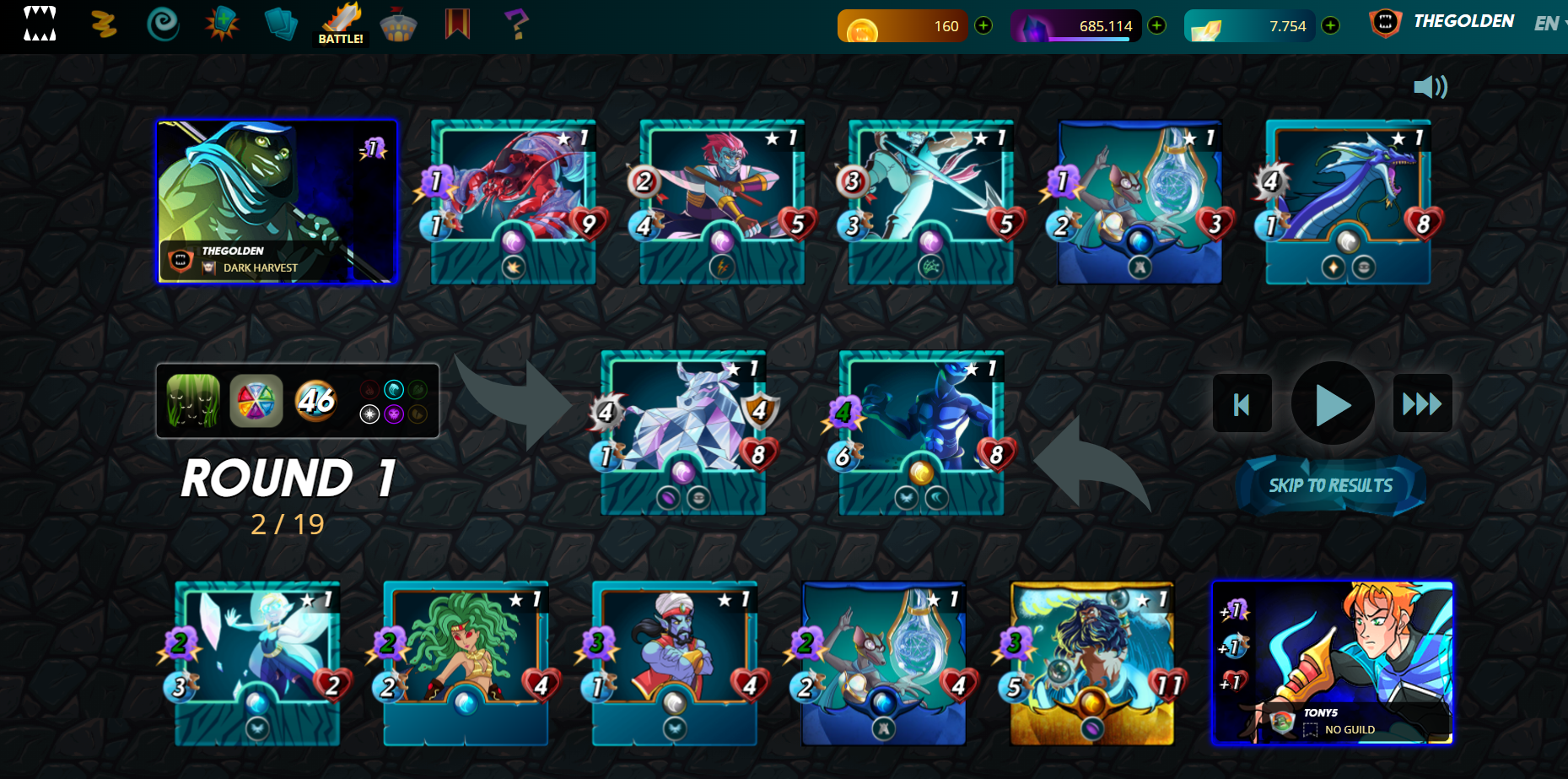 ROUND 1
The first round ended after a long fight between my monsters and witches and ended with the opponent's attacker's heart being only 1, while my attacking's heart is 4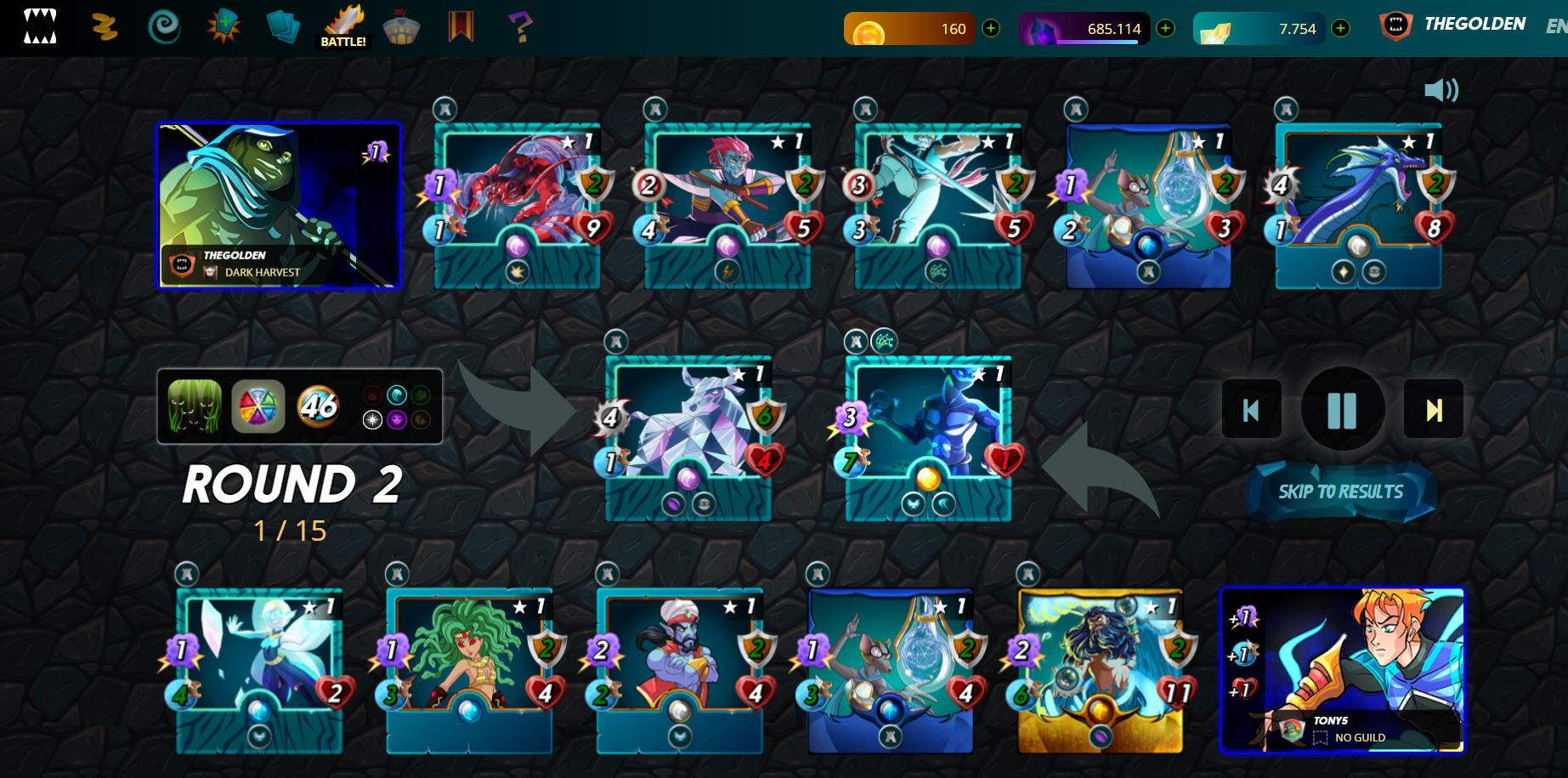 ROUND 2
I finished the second round after I killed the first and last witches of the opponent and after that things became a little easier because I killed the very strong and fast witch of the opponent and although my mighty attacker is dead but things have been good so far.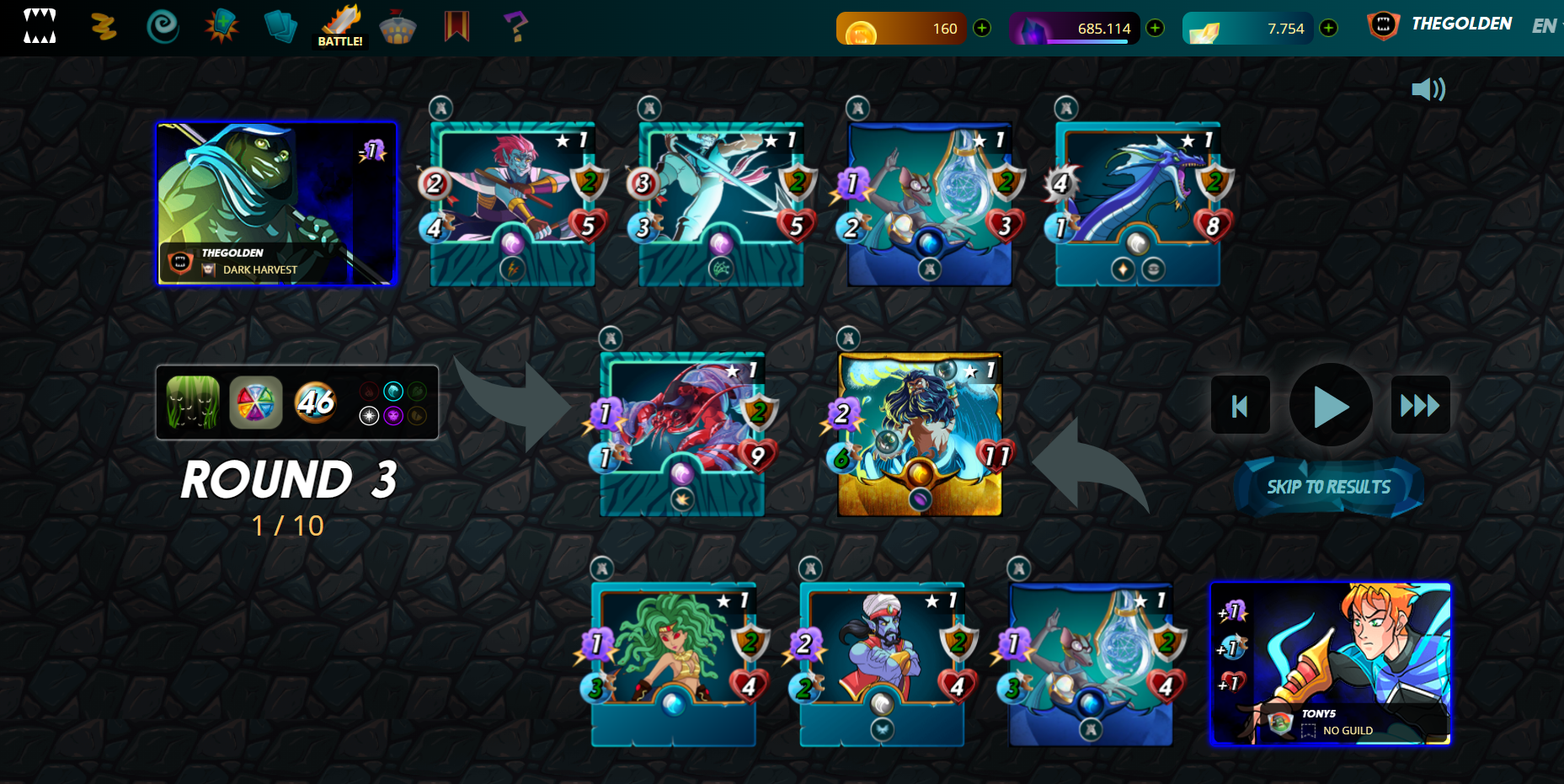 ROUND 3
The third round ended after he managed to reduce the opponent's first witch's heart from 11 to 4, which is very good in one round, in addition to that I destroyed the opponent's last witch's armor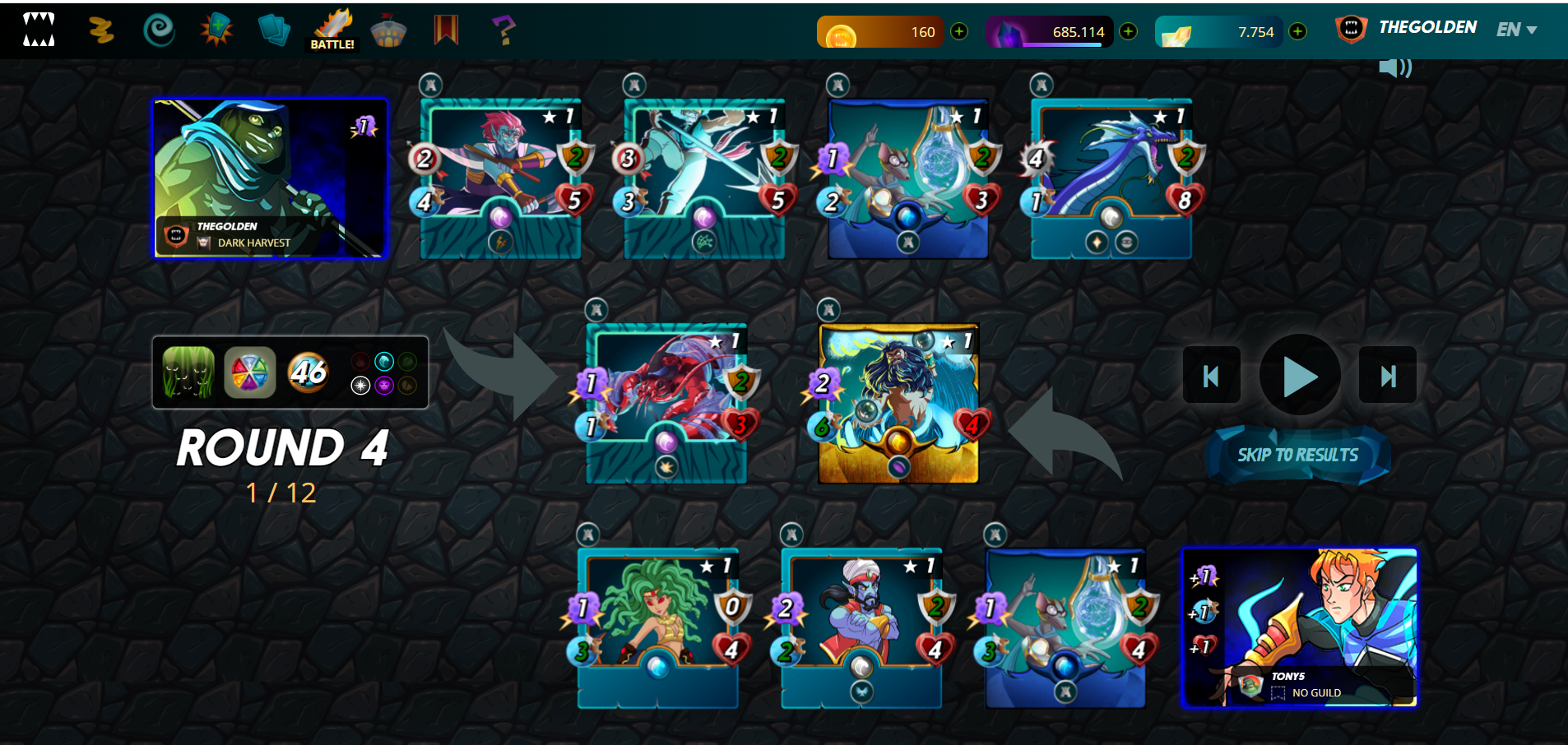 ROUND 4
Round 4 ended with the death of my first witch and the death of the first and last opponent's witch, and things get progressively easier.
And in the fifth and final round, I was able to kill the rest of the opponent's magicians with ease. I think the battle was very easy, although the opponent used a great plan, an excellent summoner, and very powerful magicians, and I will put here a link for you to watch the battle:
https://splinterlands.com/?p=battle&id=sl_dd8821910b1a9aa4eb03e0c376dbf929
It feels great to defeat an opponent with a very clever plan so think carefully before choosing any monster in your team, good luck in your next battles.
Thanks for your time to read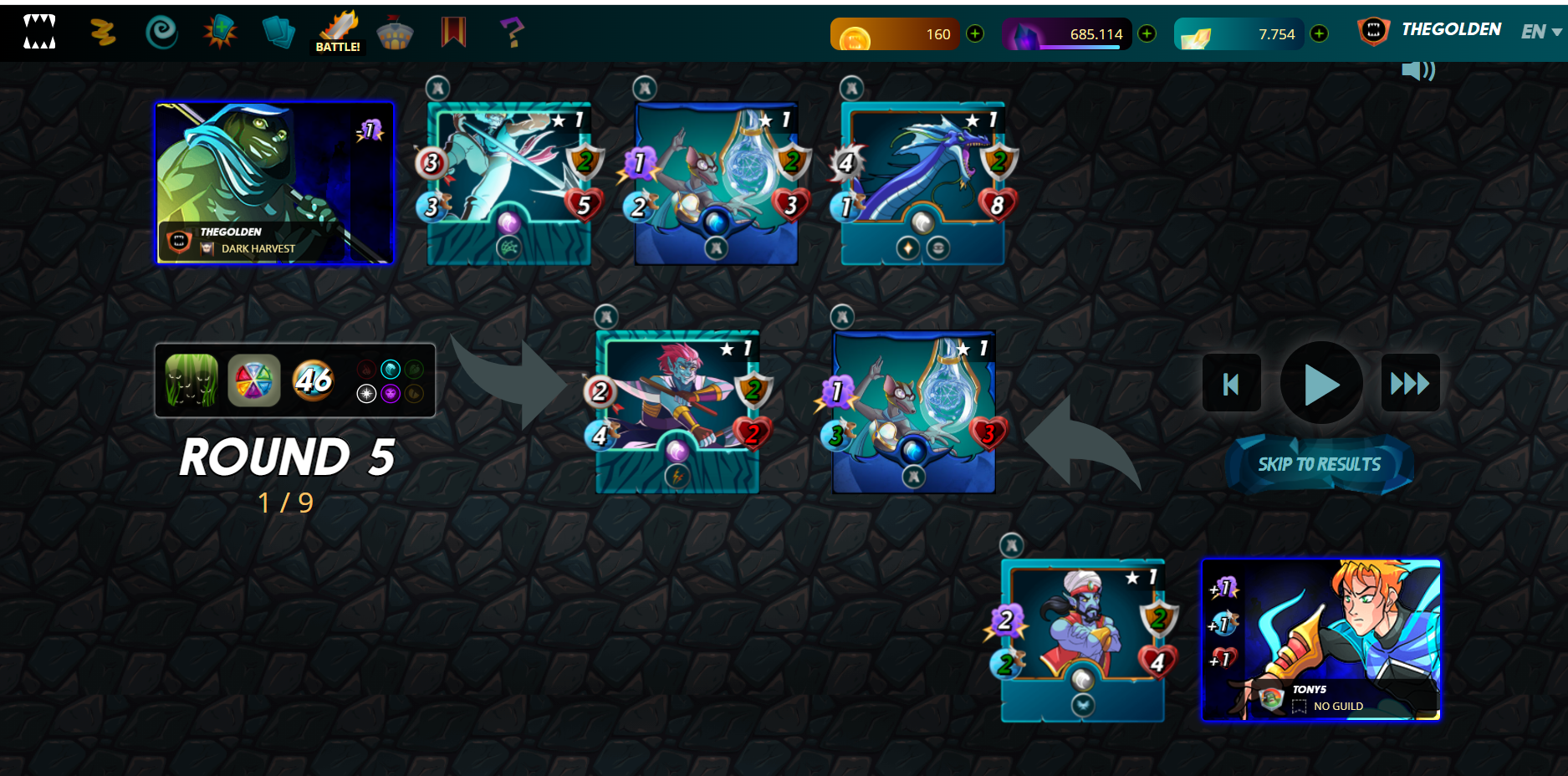 ---
---