Into the Ghats of Benaras
Namaskar/Hello,
It has been 3 weeks since I got the discharge from hospital. It's quite a boring-ish life as I have to be on bed or I can walk here and there in my house. Not much I can do nor my family allowing me to do anything except studies. Yesterday, I woke up around 3 Am. Since I am resting too much, waking up at 3 Am are normal these days. I studied a little, got bored, went to the bedroom of my cousin and asked him for a morning walk. Initially, I had no plan to visit ghats and I was also passing every opportunity to visit it from the start. I don't know why, but on the way I asked my cousin, "how far are the Ghats?", he replied around 2 kms. I said let's visit.
At 5 am, we started our morning walk towards the ghats of Ganges. As soon as I felt that I am near to the ghats, I took my phone out and captured these things.
I am dividing this vlog in 2 parts, first part contains stills/pictures and the second part will contain slow motion shots that I took for you all. I am using Poco F1 to take these shots.
Ghat is a site on the bank of river which has temples and many worshipping sites clubbed together. It is like a cluster of temples. Priest, Pundit resides here.
1. On the way to the ghats
Here the buildings on either side are painted in somewhat pink colour.
2. One of the buildings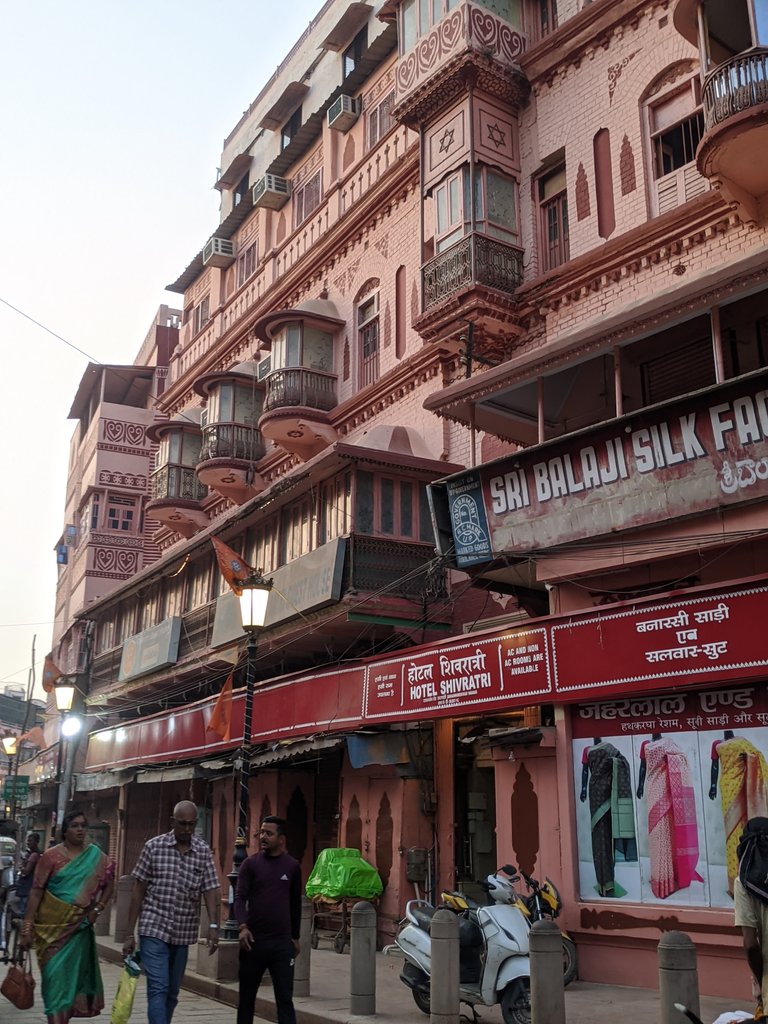 Every building is unique yet follows the same colour and design patterns.
3. Entrance of the Dashaswamedh Ghat (The famous ghat among all the ghats)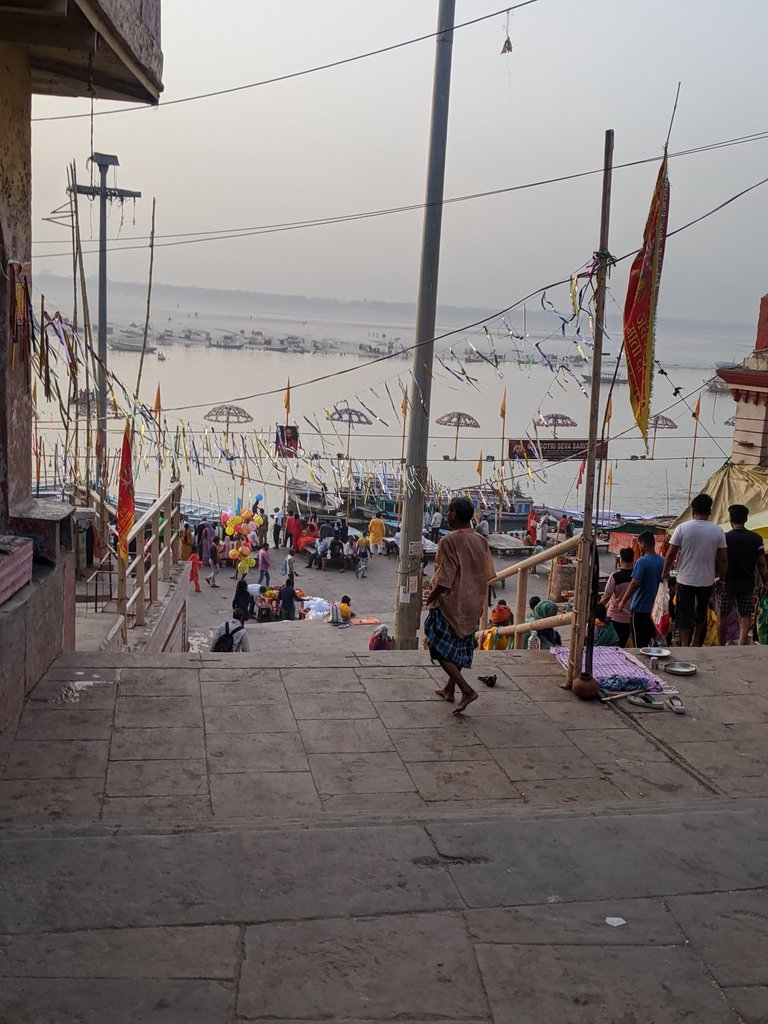 Famous Ganga Arti takes place on this ghat twice a day. Evening Ganga Arti is the famous one. Arti is a kind of worshipping and praying.
4. Holy River Ganga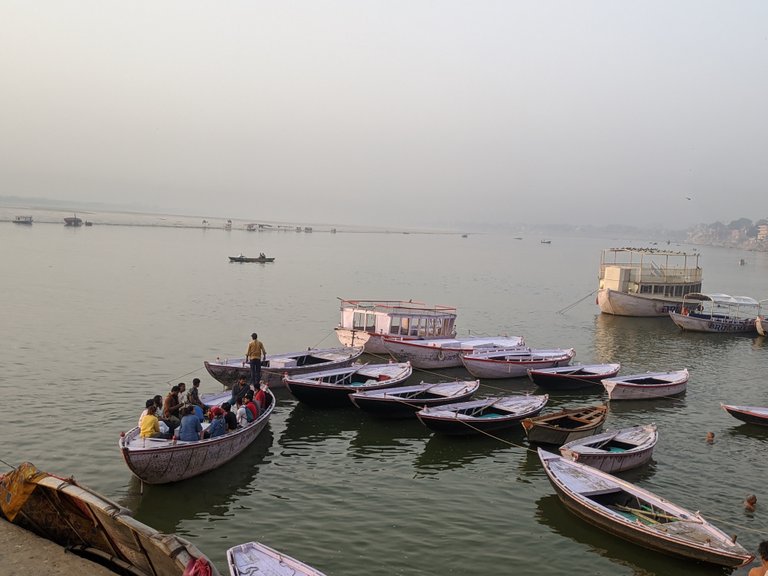 The well known holy and the most prominent river of India. It rises from the state of Uttarakhand and finally meets the Bay of Bengal sea in Bangladesh.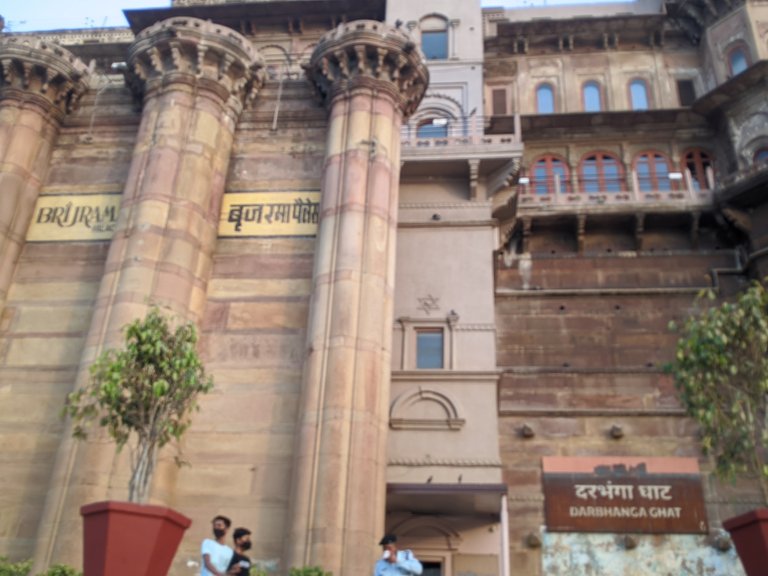 5. Walking on the ghats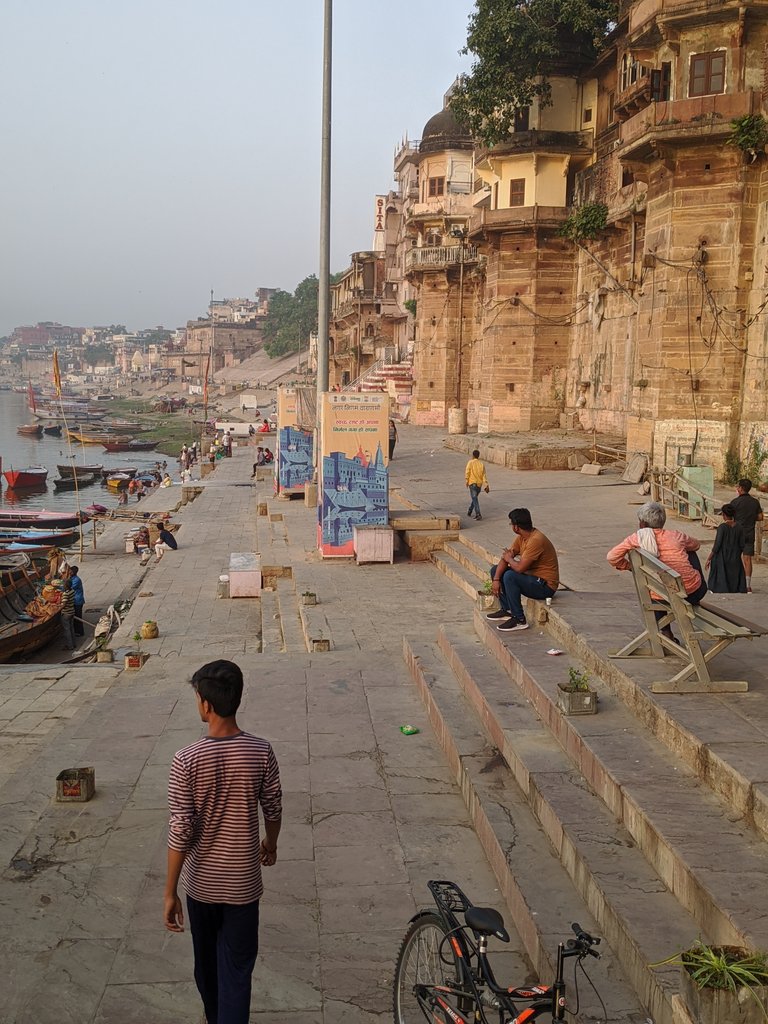 The best thing is that this bank of the Ganga consists of more than 80 ghats and it's tough to have a complete view of all of them in a single go. I visited only 6 ghats.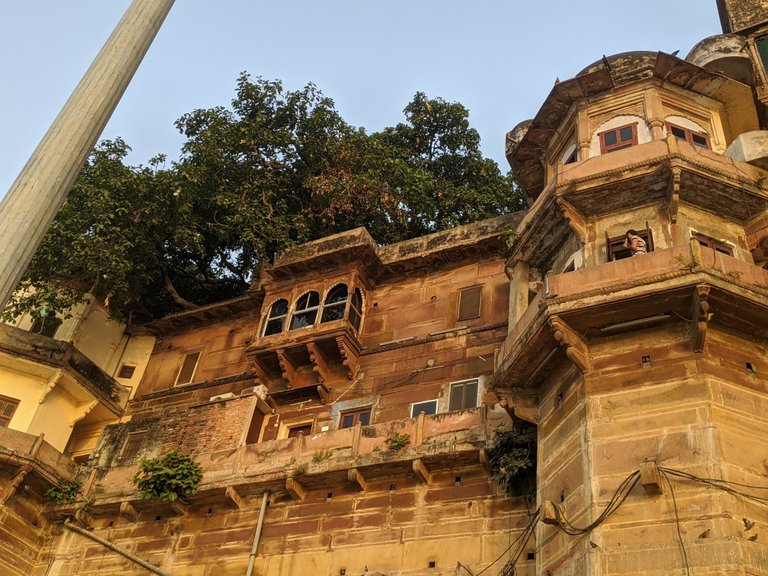 6. This view mesmerized me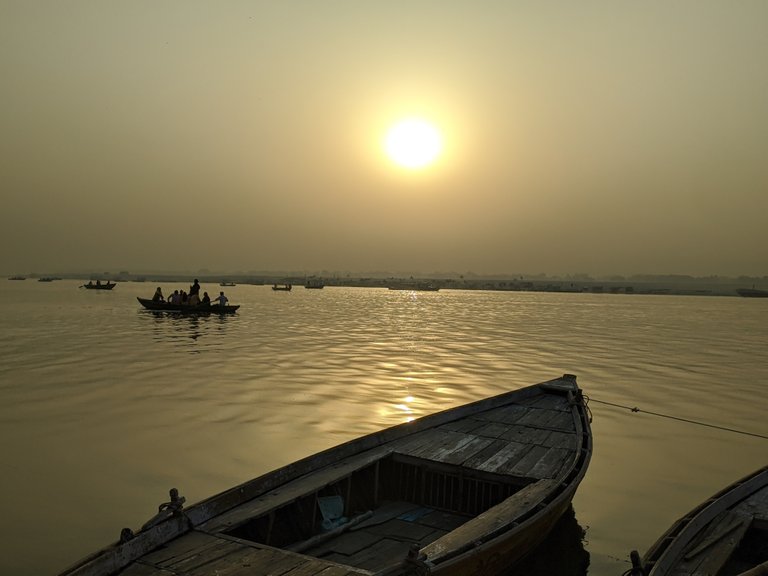 No words to explain this view.
7. Sewage water treatment facility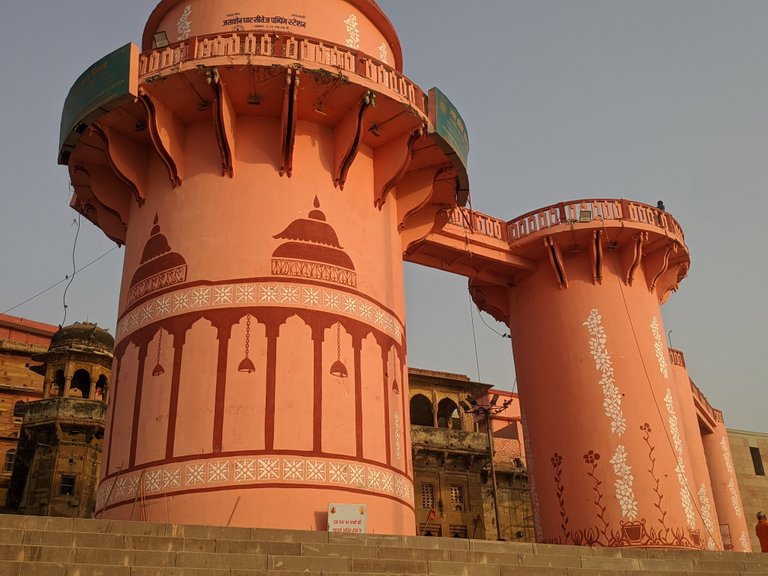 This is the sewage water treatment facility that manages the water of corridor.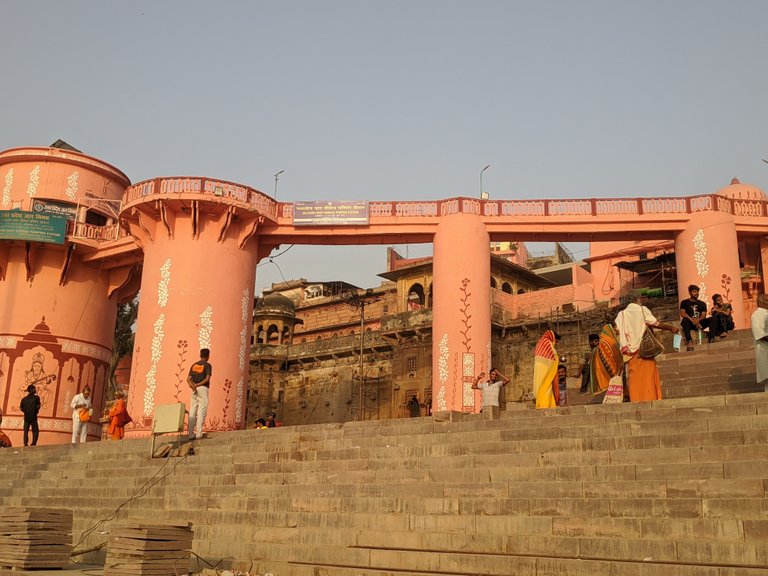 8. The Famous Kashi Vishwanath Corridor End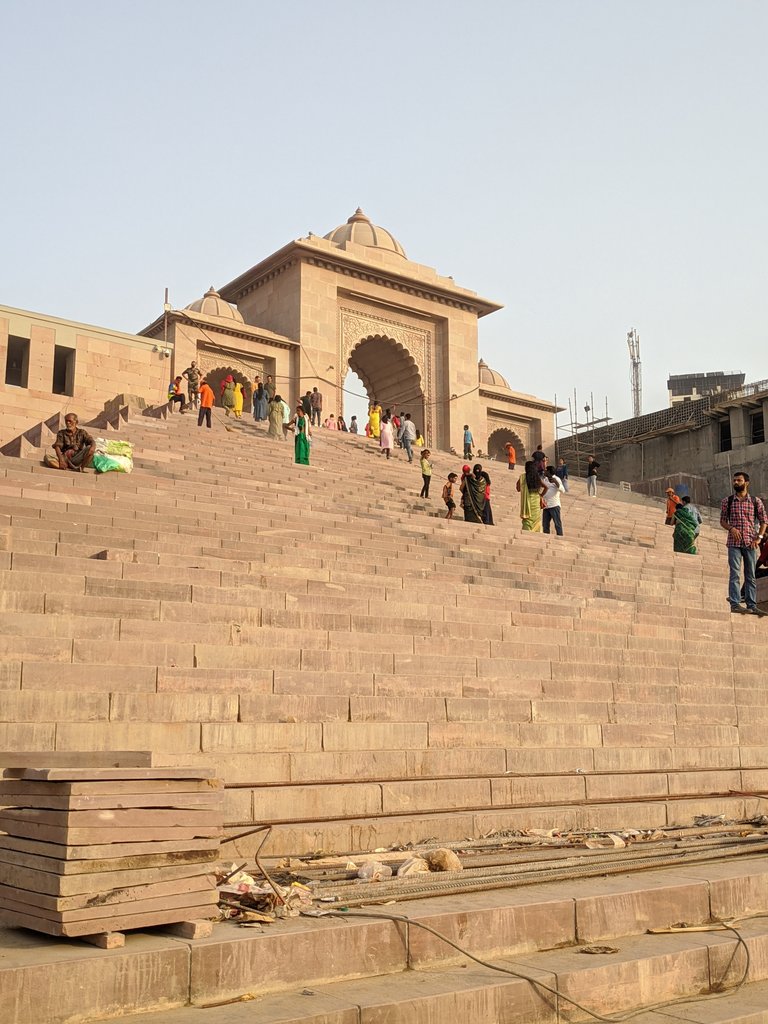 The front view is more awesome. I will try to capture it in my next walk. This end opens on the bank of Ganga. Water of Ganga is poured on Lord Kashi Vishwanath and then only the worshipping gets completed.
9. Manikarnika Ghat (Famous crematorial place in Hindu Religion)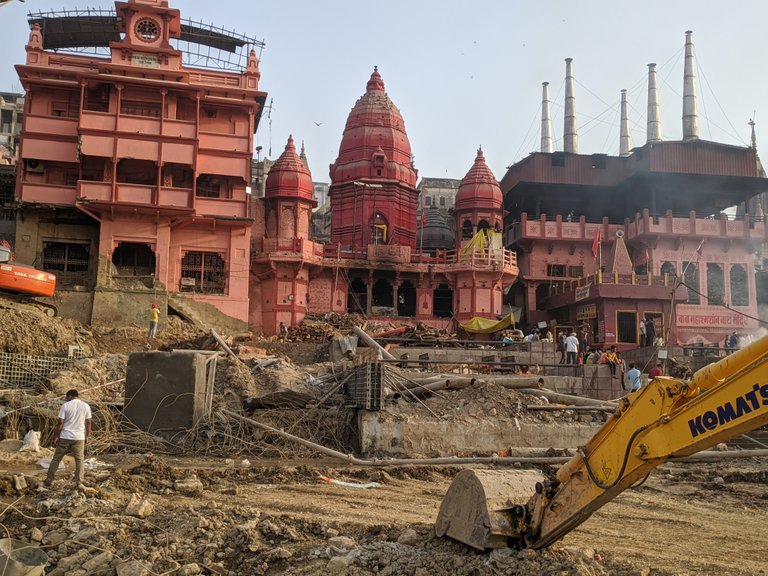 Final resting place of people of Hindu religion. The crematorium takes place on this ghat. Redevelopment of this ghat is in process. The ghat is named after the famous queen Rani of Jhansi Laxmibai who is know for her bravery and courage.
10. Traditional boatyard for boat repairs and management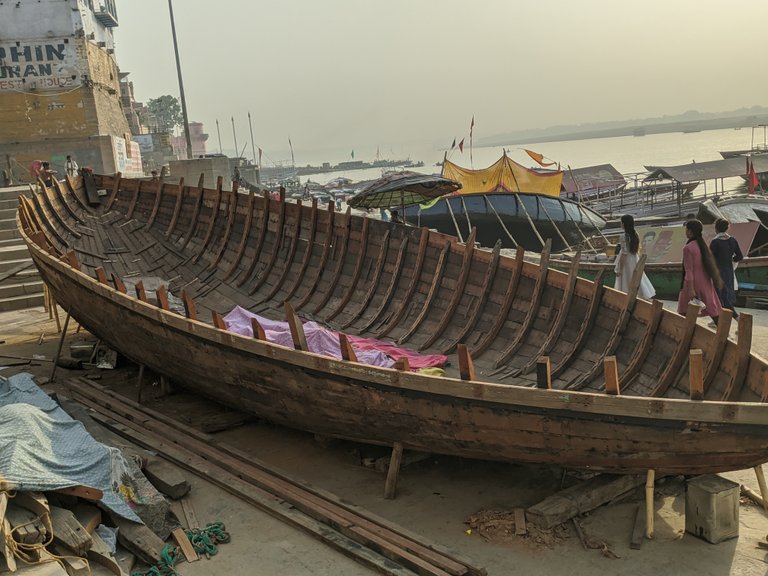 This is the boatyard where the boats are repaired and made in traditional way.
11. My favourite - Mango shake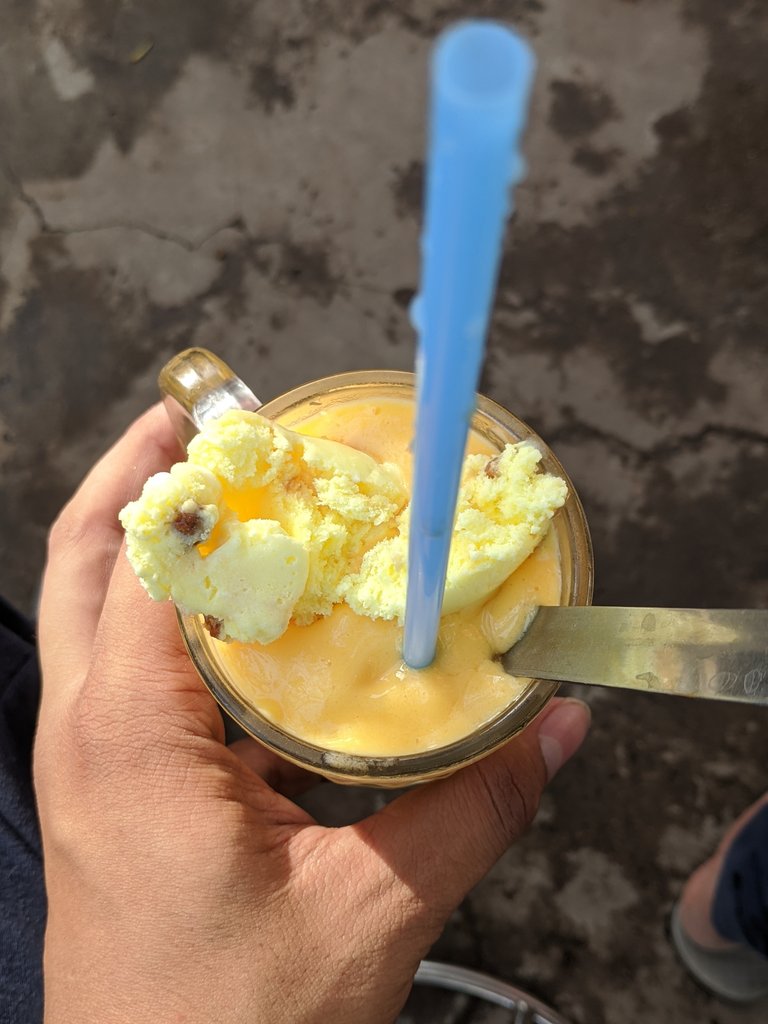 This is the season of mangoes. And I just loved it. It cost me 0.30 cents in US dollar. Mango shake with two scoops of butterscotch. After a walk in this summer season, this shake feels like the most yummy drink.
12. This is me! If i had use @actifit.app i would have scored 10,000 steps! I will try to not forget next time.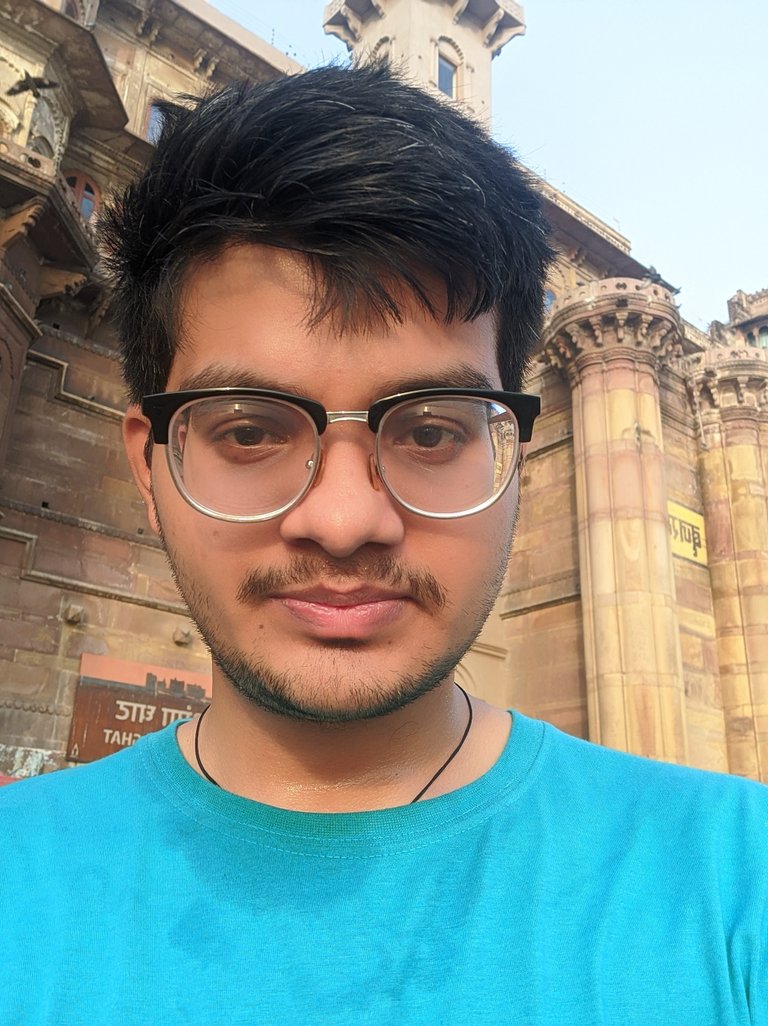 Thanks





---
---