Separation of state and money
Hello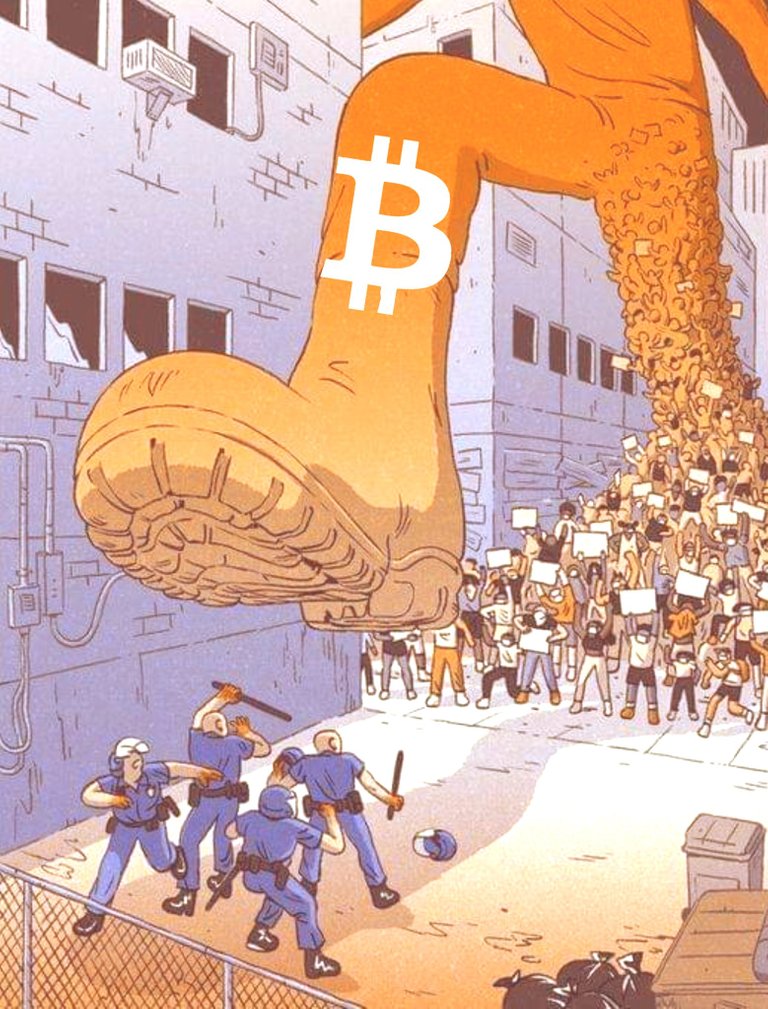 Image source - twitter/@ropeium
With the advent of cryptos and their few adaptation in real world, the talks on the way state is manipulating the entire economy is catching more fire day by day. US Fed tapering in recent time is showing affects on various market. Indian economy is bottoming down as well. This is interesting to note that in most form of the economy is heavily controlled by the state. The ideology is to shift the supply, demand on market but keeping the main string in their own hand in a more preventive and speculative use case.
Every economy wants to survive and for that it must be preserved by putting the circuit breakers on right places. Preventive form is where a state interferes when the volatility goes beyond the limit and a collapse or economic disruption is evident. Speculative economy is just like El Salvador, where the state is buying in bitcoin with the speculation that price may hike and returns will be great. Although, the investment is just 0.4% of their total GDP.
The circulation of money is controlled by state. Foreign reserves manipulations are also done to gain new heights in ForEX. Borrowing from various international institutes and ever growing deficit. This is the story of an economy. Despite the control by state, we can see examples like Venezuela, turkey, Zimbabwe, etc. Economic interdependence is playing a major domino effect on global economics.
Cryptos has their own loopholes as well. It is just 12 years old and in the early phase, maturity is yet to come. Terra Ust, Celsius are the recent understandings. Bitcoin breaking down below 20k because of some bad moves by the project runners. Limited real life use case and major volatility are the points where non-adaptors coughs.
Yet, cryptos can be the first project, where without state control things can be carried out efficiently. However, It is yet to polish, yet to be matured, yet to be real in real life.
Thanks


Posted Using LeoFinance Beta
---
---