Visiting the infamous, oldest bakery of Benaras - JDB
Namaskar/Hi,
If you are following my vlogs then you must be knowing that I am currently in Benaras, the oldest holy city in Uttar Pradesh, India. My goal after recovering from a recent illness is to study smart and hard but also I want to visit as many places as I can in Benaras. Free days back I visited one of the oldest and most infamous Bakeries and cakery shops in Benaras.
Jamanua Das Biscuits & Co. was established in 1955, just after the independence. This shop is located near Benia Tiraha. JDB is known for its biscuits and bakery items. After a few years, they began to make cakes as well. Now they also keep some of the infamous snacks like tandoori roll, stuffed pizza, patties, burgers, cheese sandwiches, and many more snacks.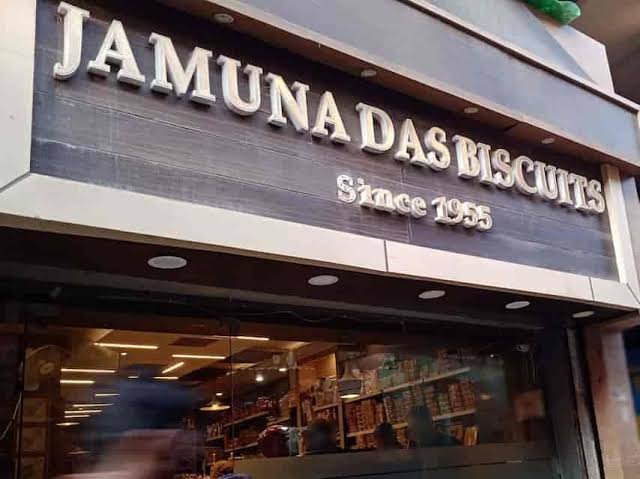 When I entered the shop, it was like a chocolate kingdom. Chocolate syrup, Cadbury, chocolate bars, cakes, chocolate snacks, etc. I have never seen such a pleasant place dedicated to cakes and biscuits.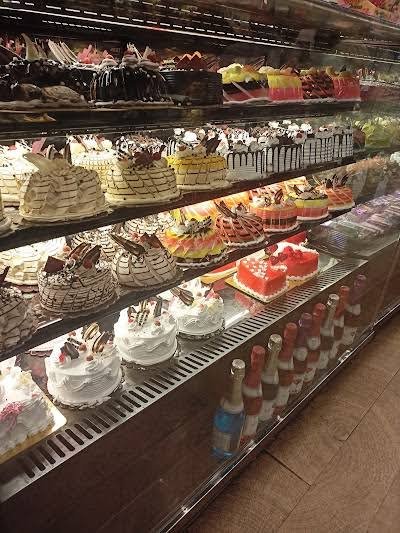 Snacks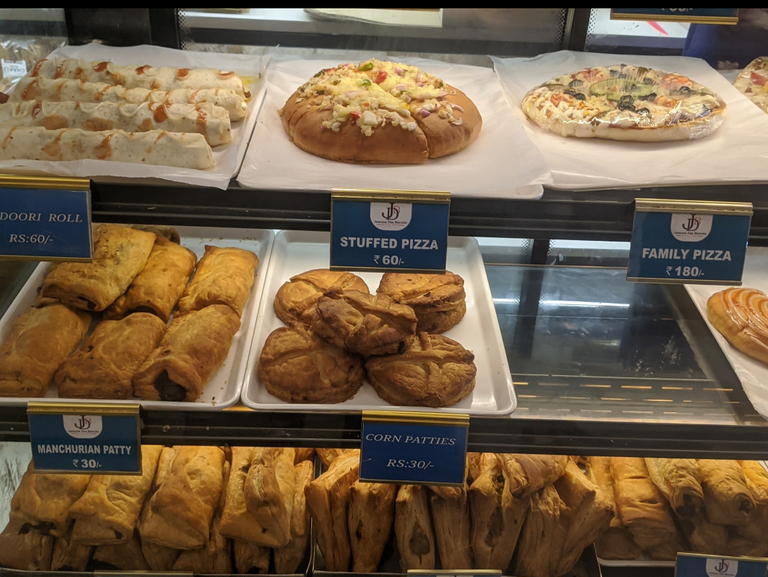 The tandoori roll was the spiciest among all available snacks. I tried mini pizza, paneer Kulche, and a tandoori roll. All of them cost me around 0.80 cents each.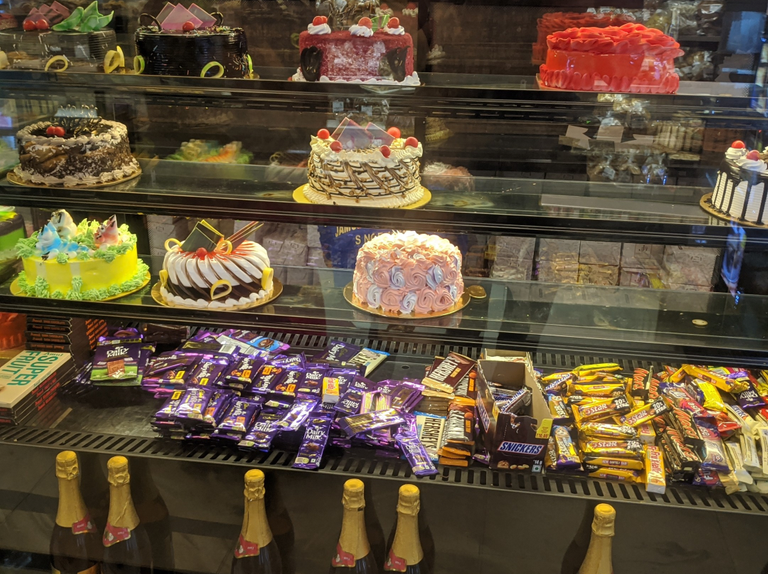 This champagne-like bottle! It's a fruit juice!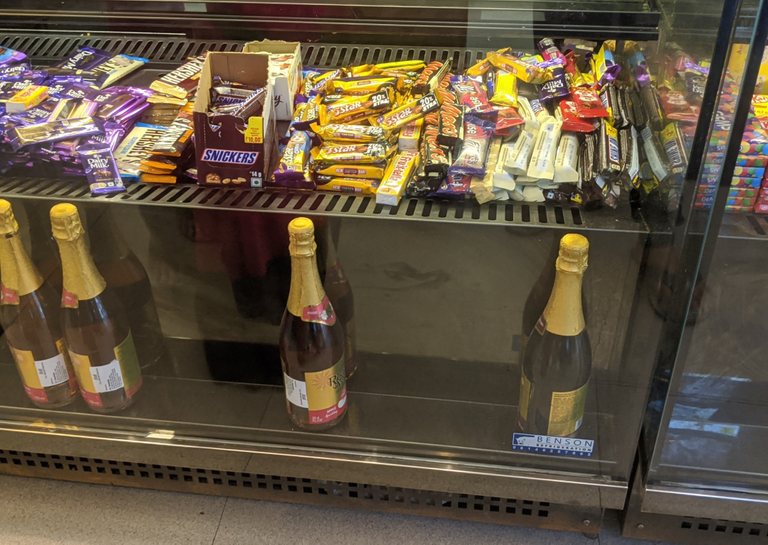 I showed no interest as I was with my mom. I don't want to get her suspicious for this on me, lol. But for a second it got my attention.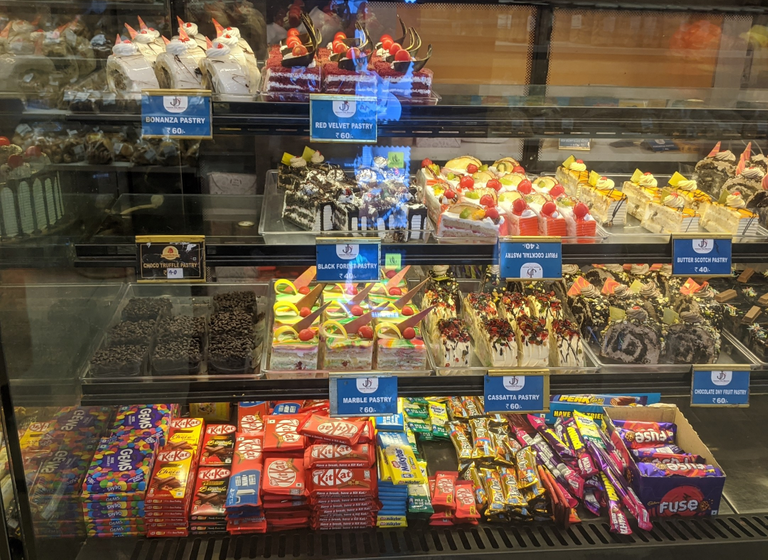 The chocolate paradise! The prices were different for different chocolate bars. Chocolate gift bags were also available and they ranged from 15$ to 30$.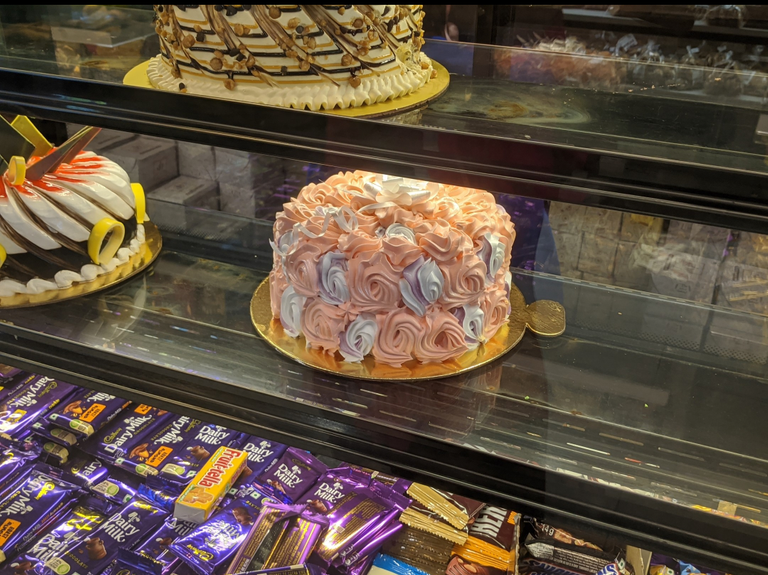 Due to the reflection of light on the glass surface, I was not able to take a clear picture of the cakes. But this one, I liked it a lot. I asked the price and it was around 8$. They make custom cakes as well.
Desert of the day - Kitkat Chocolate Monster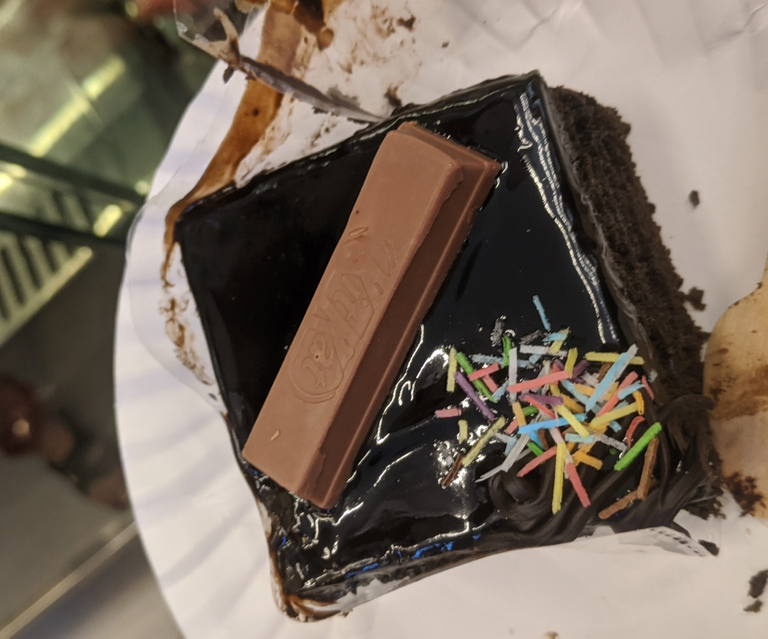 Most of the pastry was coated in chocolate. After a few spoons, it cooled my chocolate urge.
If you visit Benaras then make sure to visit this shop.
Thanks





---
---