20 Million Trees from the sky!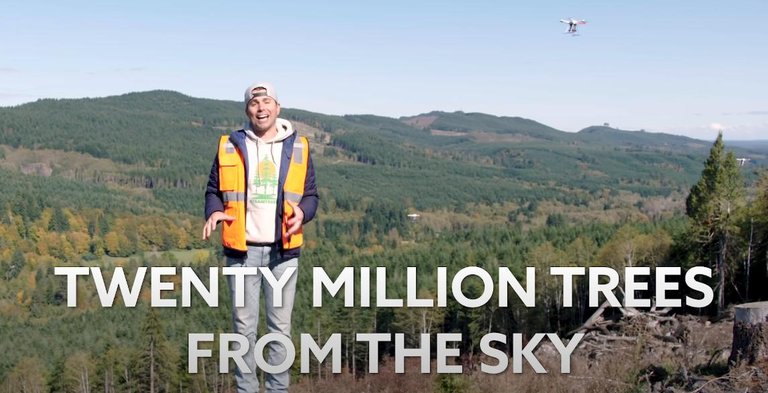 Mark Rober is a famous science & engineering YouTuber that worked as an engineer for NASA and Apple. He is really entertaining and has a great way of explaining complicated topics easily.
He doesn't post much (about once a month) but the videos are always great.
One of his recent videos Mr. Beast asked for help to plant 20,000,000 trees to celebrate his 20,000,000 subscribers.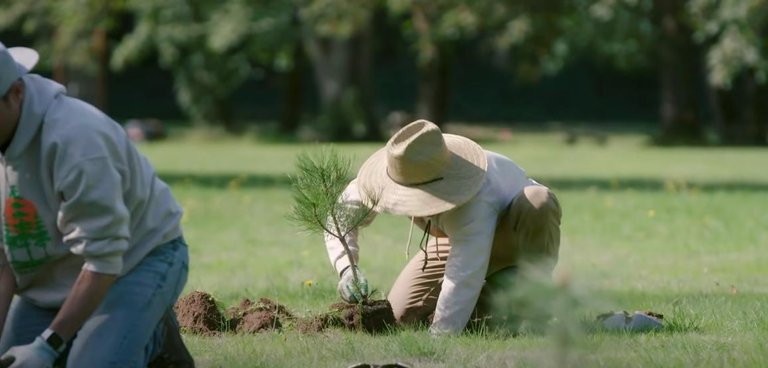 Initially, they attempted to do this manually with around 10 people and they managed to plant around 300 trees by the end of the day.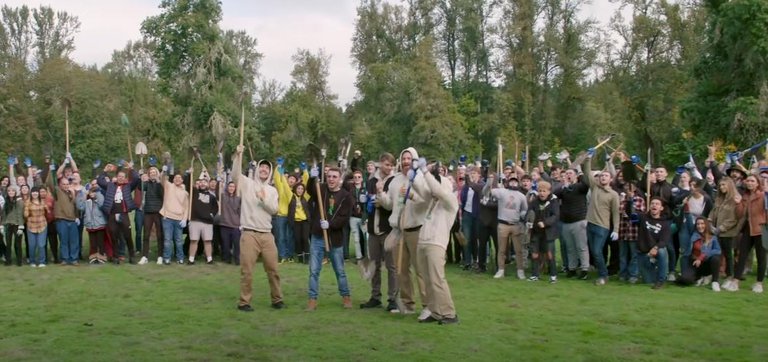 Mr. Beast then puts out a tweet to get thousands of volunteers.
Mark Rober decides to look for ways to plant trees more efficiently, from the sky is the most ideal solution.
I particularly like his explanation of how trees get their mass.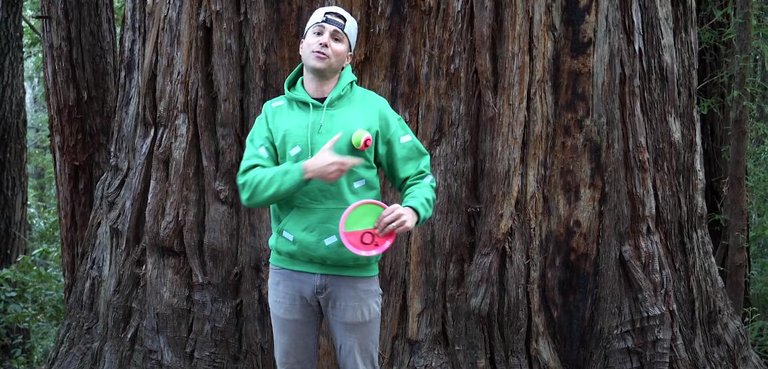 He explains that trees obviously cannot get their mass from their soil, as they grow the soil levels remain the same. He goes on and explains how the trees pull the Carbon molecules out of the Co2 in the air and leave the o2. I love this explanation and the visuals he uses to describe it. It makes the entire concept so simple and obvious.
He later gets in touch with a company called DroneSeed who builds a drone that is able to plant trees from the sky. This is where things get really interesting.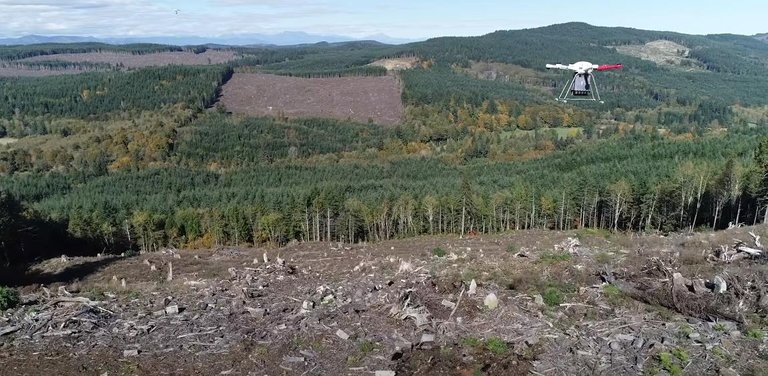 These drones can fly over any terrain, regardless of how difficult and scatters a payload that offers the best chance of survivability.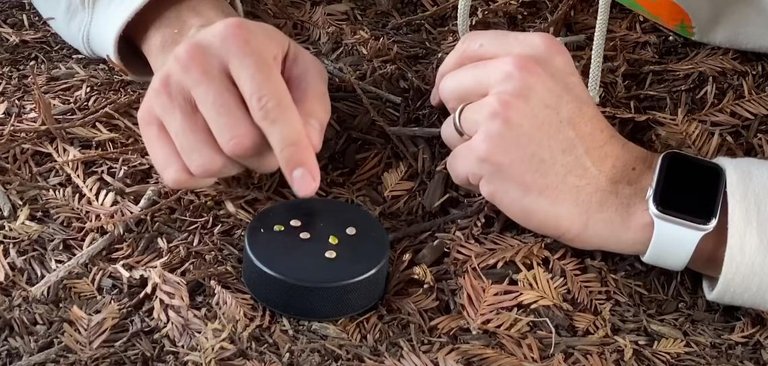 This payload is really clever and consists of three parts.
First part is a group of seeds for trees that are commonly found in this area of the world.
The 2nd is a fertilizer to help the tree grow, poop.
Third, is the most interesting component, ghost pepper. This acts as a deterrent to wildlife from eating the seeds.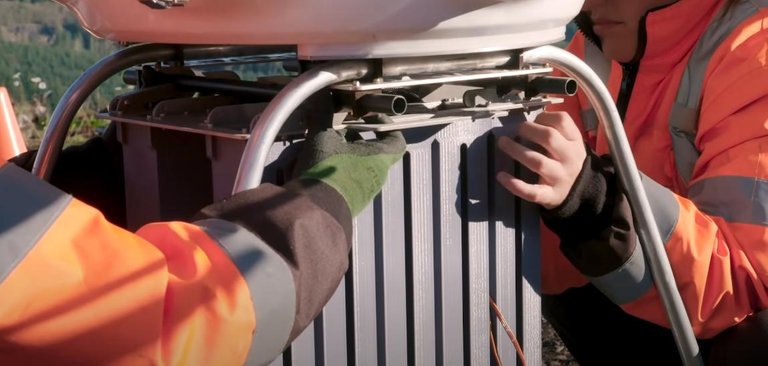 Multiple groups of these payloads are loaded into a delivery container on to each drone.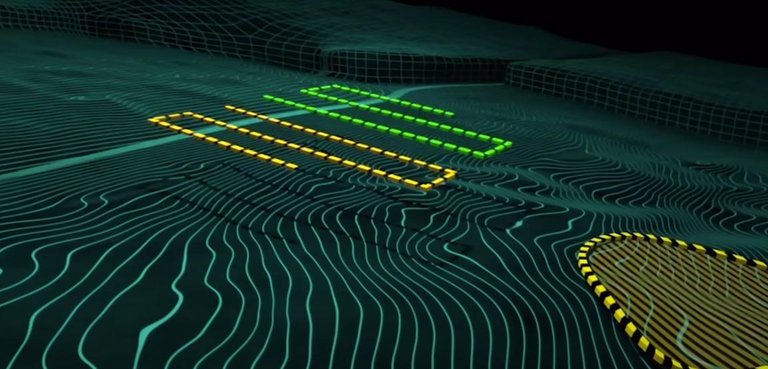 Before being deployed, an initial scan is made of the area with a mapping drone and a computer then creates a flight plan for all the drones to follow.
Why is this important?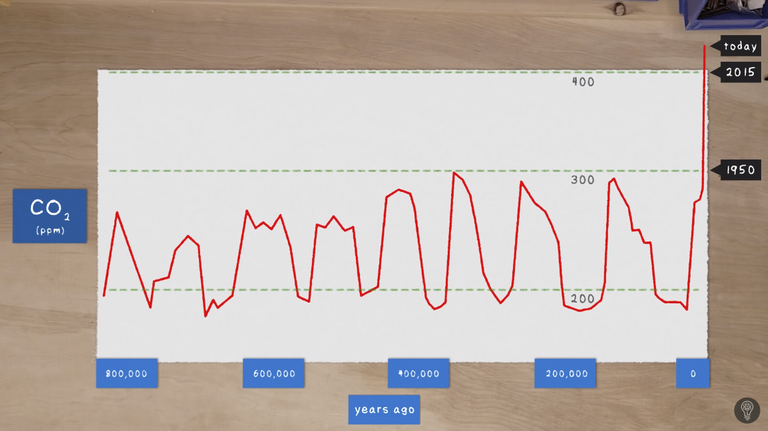 NASA has a website that tracks the Co2 changes over the years. By measuring the air pockets in frozen ice, they can trackback thousands of years.
As you can see above, the Co2 has been climbing rapidly since the third industrial revolution.
Mark Rober and other YouTubers like Mr. Beast, Science Every Day, Zach King, and many more are getting together to help make the dream of planting 20,000,000 trees in 2020 happen under the name of #teamtrees. They worked with the Arbor Foundation to get to the point where every $1 donated would plant one tree.
Here is the good news
They managed to successfully plant over 20,000,000 trees and it only took two months!
It is absolutely amazing how successful this project was and how many people came together to make it happen.
It isn't too late to donate though, you can almost never have too many trees and we are tearing down trees every day to make room for our population while reducing our natural CO2 fighting counterparts.
If you want to donate, you can visit their website teamtrees and donate as little as $5.
All images are from Mark Rober's YouTube video
---
---