Blurt is just weird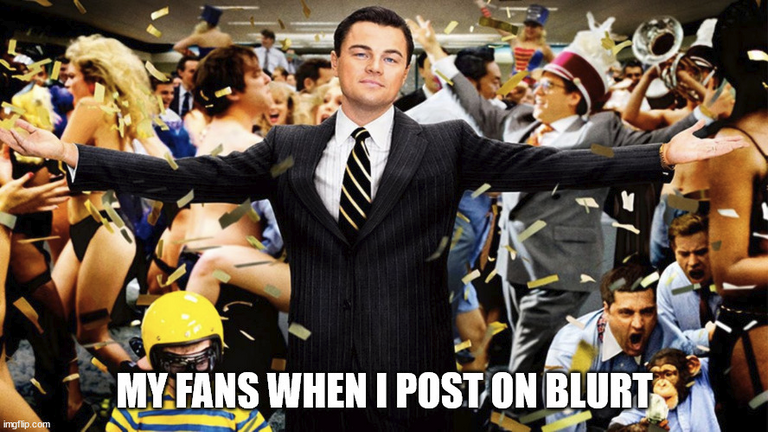 I've been spending some time on Blurt to farm lolcows who keep mentioning me how great Blurt is as they leave Hive.
I sold my Blurt stake pretty early when it spiked and happy with some free cash. After that, I really haven't looked back. It's obvious a social network built on rewards can't function without a balance to upvotes. Blurt realized not long after launch they dun fucked up and had to implement a system to counter bad behavior since they removed downvotes completely. How this is wielded is another issue which I will get into a bit.
I'm sure you have by now seen a banner like this from a certain entitled wanker who is having a hissy fit that he can't recycle his content for rewards.

I made a slight change to make it a bit more accurate.
Anyway, let me first explain what this Coal list is before going further.
To counter abuse, a Coal (Collaboratively Organised Abuse List) list was added to counter abuse due to the lack of downvotes.
The effects are simple, in that the upvote button is removed from the author's posts and a warning sign is added to their Blog. This is again cosmetic and users that do not like this approach can use alternate frontends or start up their own.
It is also used to prevent delegation to Vote Trading Systems (they call VTS), at least from the front end.
I remember someone mentioned they were doing some Red Card system to counter abuse, I assume this is the result of that discussion. I really don't know all that much about Blurt, but the recent spam on Hive has got me to login and drop a few memes.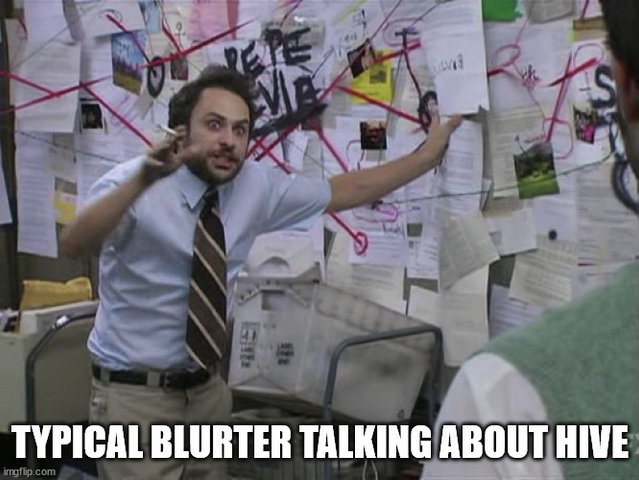 So, one of the users directed me to a post where someone is recommending self votes be disabled for everyone except witnesses. I could care less personally, but I did notice something weird when I skimmed the post.
In the post, the user mentions a particular user who is self voting a lot with little engagemnt. This user was singled out and used as an example. In response, megadrive (one of the founders of Blurt and BuildTeam) responded with this comment basically saying self voting is allowed and he is harassing this user and is being recommended for the Coal list, basically disabling this person's ability to get upvotes.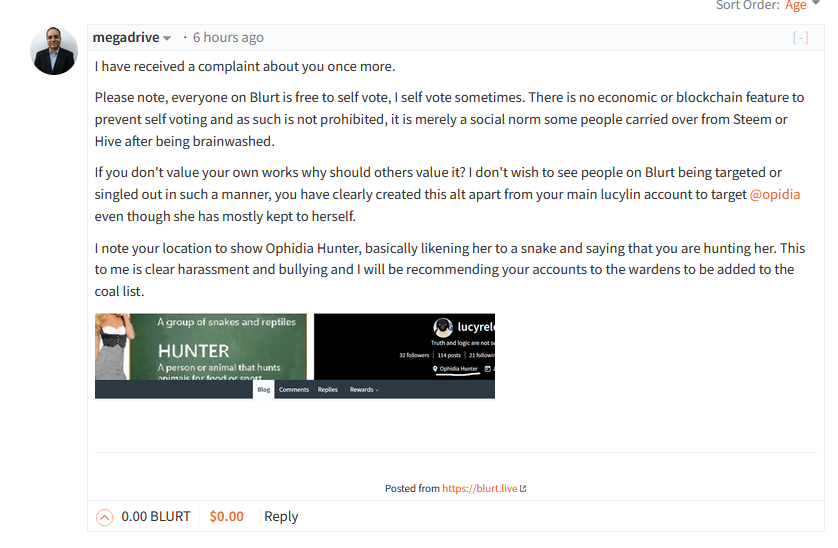 This is a blockchain that the lunatics leaving Hive keep shouting it is for free speech and crying downvotes are censoring their ability to have free speech. Meanwhile, they are putting people on lists that label them as abusers and disabling their ability to earn and participate solely based on making a suggestion and using a user as an example.
As far as I know (I may be wrong, I don't really know much about Blurt but this is what I heard early on), the Blurt foundation has super majority control based on their airdropped stake to control the top witnesses for a period of 2 years or something. From what I can see here, they are also using this Coal list as a weapon for anyone who says something that offends them.
If you want to see the post in question to get full context of this discussion, you can find it here.
Posted Using LeoFinance Beta
---
---