Show off your favorite Hive Punk with PeakD verified avatars!

PeakD announced today the release of their verified profile feature.
This feature will show a verified checkmark on your avatar if you are using an NFT you own. Currently the only supported NFTs are Hive Punks but I suspect more will be supported in the future.
You do need to update your avatar for this feature as direct links to the images will not work. There are two ways to do this.
PeakD new Hive Punks functionality
Go to the main page of your profile.

Click edit profile.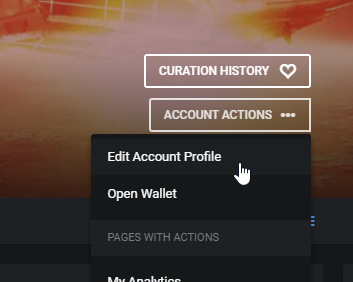 Where you would normally specify an image, click the down arrow and select Use Hive Punk.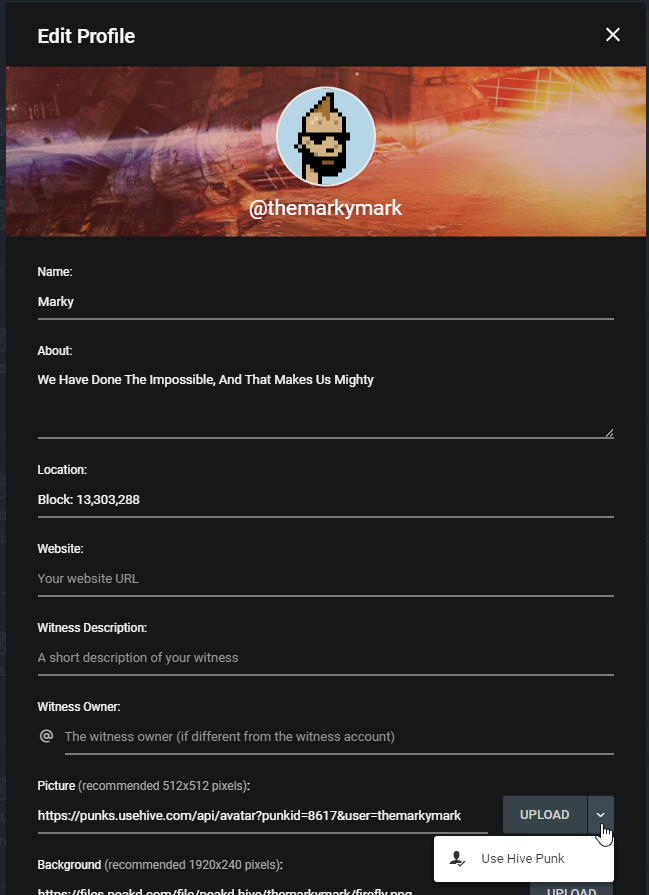 At this point just enter the number of the punk you want to use.

If you select a punk you do not own, it will allow you to use it but it will show up as a missing image (more on this later).
Hive Punks Set as Hive Avatar
I restored the functionality on the main Hive Punks website where you can select any punk and set it as your avatar.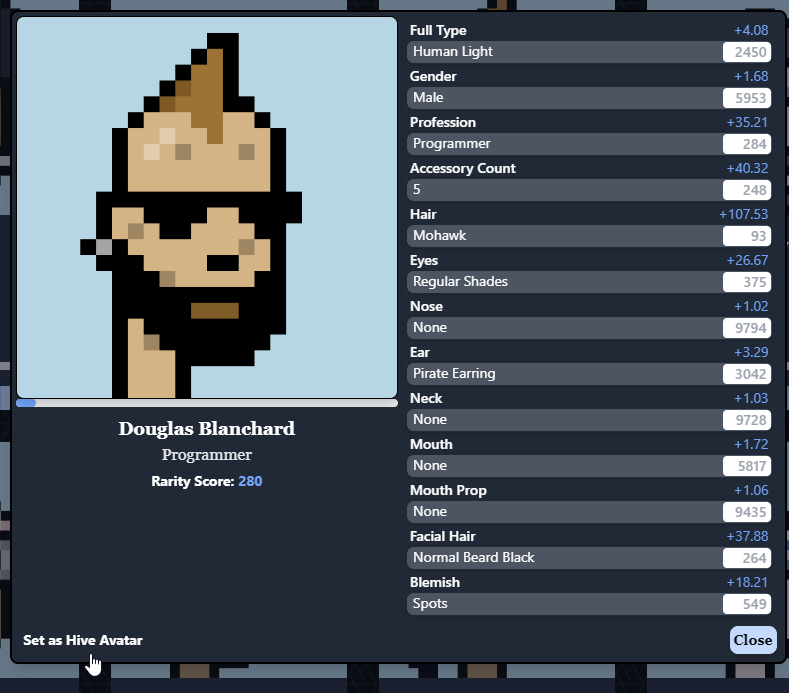 Just open the details page on any punk from any page and select Set as Hive Avatar and publish the transaction. This will set your profile image to use the Hive Punks Avatar API.
If you select a punk from the All Punks or Market where you don't own it, the same thing will happen, you will get a image not found as your profile image.
Why image not found?
The Hive Punks Avatar API allows you to specify a PunkID and Username, if the username doesn't own the PunkID, it will throw a 404 error. If it does, it will display the punk.
This functionality allows other front ends like Hive.blog and Ecency to do the same thing. We are working on adding the same functionality to Hive.blog.
Thank you @peakd for implementing this feature and working with me to get Hive Punks supported.
I know PeakD is talking to other NFT projects about supporting their NFTs as well.
You will need to change your avatar either through PeakD Hive Punk feature or through the official Hive Punks website to take advantage of verified profiles.
Posted Using LeoFinance Beta
---
---