Delicious Noodle Burger Recipe
Hello & Namaste!
There are many people in the world who have a passion for somethingd or the other. Out of which some people are fond of traveling, many people are fond of reading books, some people are fond of eating new dishes.
People who have a passion for food, they are always in search of new types of dishes.
I am also one of those people who love to eat new things. I love going to new places and eating new things found there.
I like to eat but I like to eat street food the most. Some of the food items like Chole Bhature, Naan, Aloo Parathas, Noodles and Burgers etc. I like very much. Since I am a vegetarian, all my favorite food items consist of vegetarian food.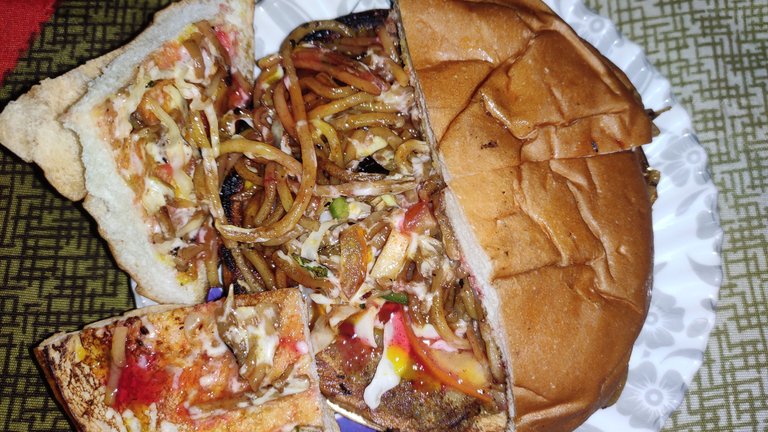 I always eat something or the other. So this time when I went out for a walk, I saw a burger being made on a handcart, which looked very tasty.
I watched him make that burger and took some pictures of him too, hoping that I could make it at home and enjoy it anytime.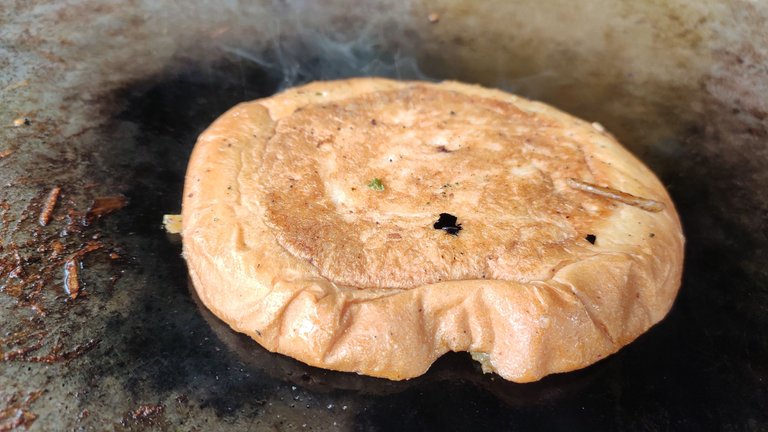 Where I live, most of the bargaro noodles available on the handcart are used, due to which they also look very tasty to eat.
I have seen the recipe of this noodle burger of his, which I want to tell you too, so that you can also enjoy making similar burger at home.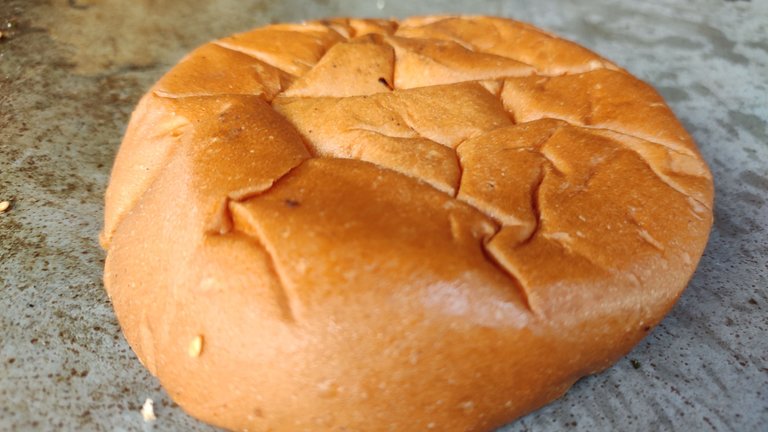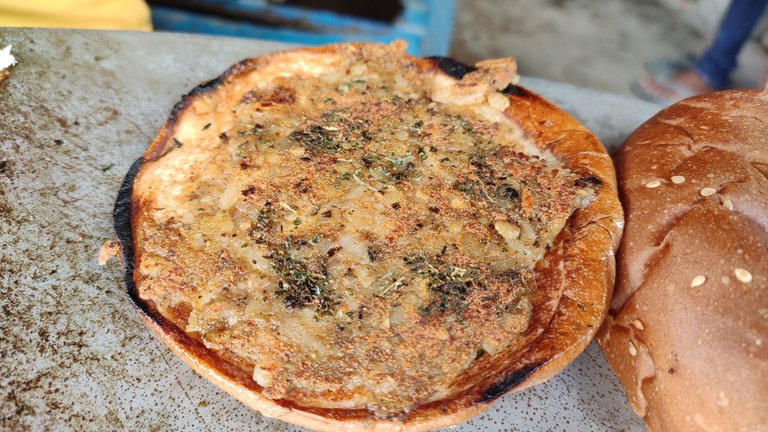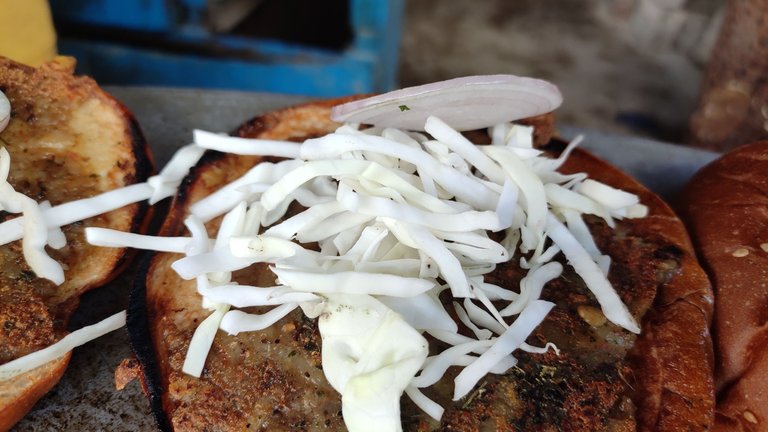 The ingredients we need to make this Burger are-
Noodles.
Buns
Capsicum.
Tomato sauce.
Green chilli sauce.
Onion.
Oil.
Salt.
Potato.
Vinegar.
Cabbage.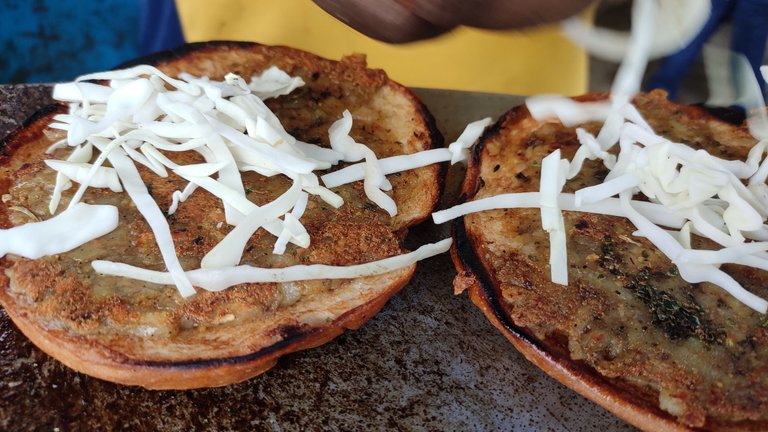 To make this burger, we have to first prepare the noodle, for which we have to boil the noodles first. Immediately after boiling the noodle, pour some cold water into it, by doing this the noodles do not stick together.
Now put some oil in a pan, add chopped capsicum, tomato and onion and cook it a bit, now add boiled noodles to it, add salt and vinegar according to taste and mix all these well.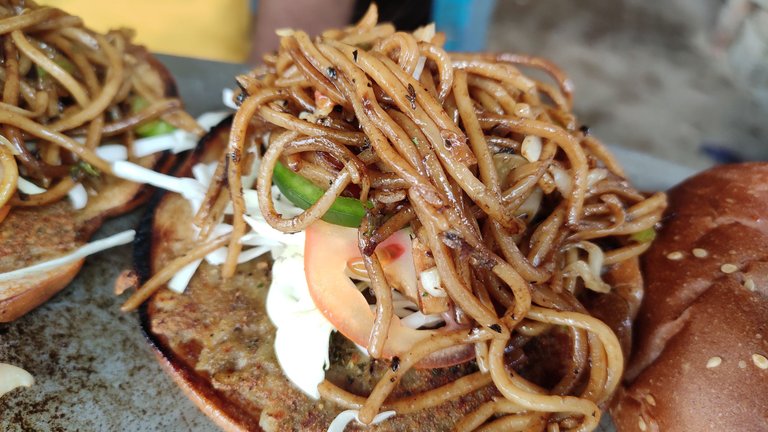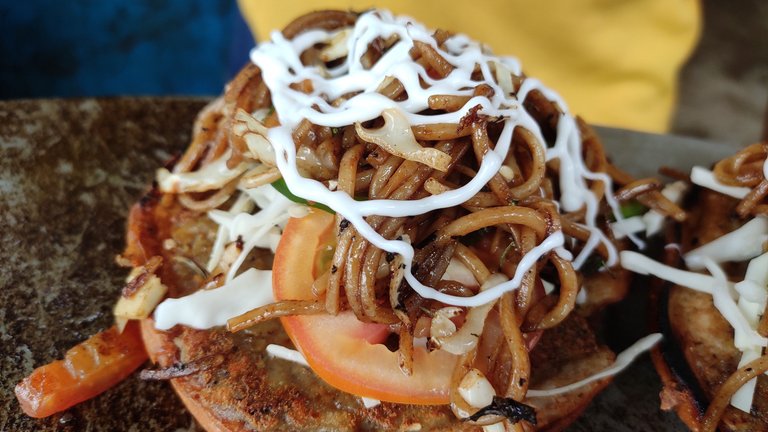 Put some oil on a pan, now after the oil is hot, cut a bun into two parts and heat it on the pan. Now put green chili sauce on one side of the bun, now put cabbage, tomato, onion, capsicum and noodles on it, put tomato and green chili sauce on it and now cover with the other side of the buns. Now your noodle burger is ready.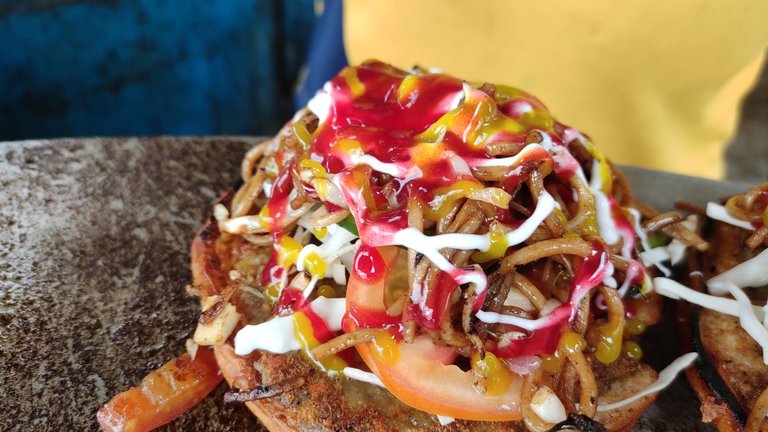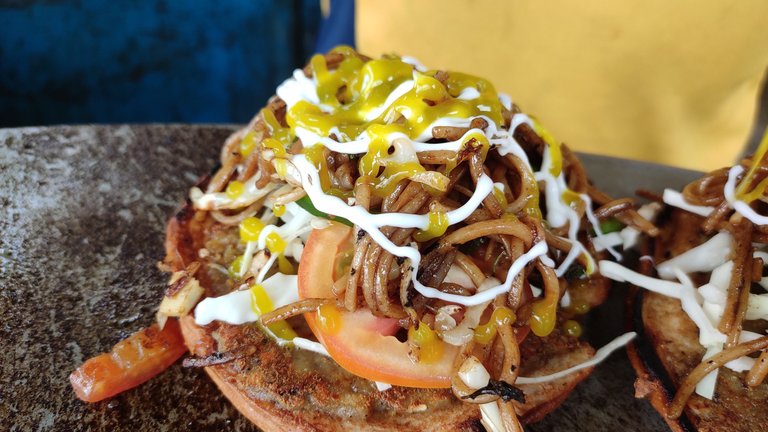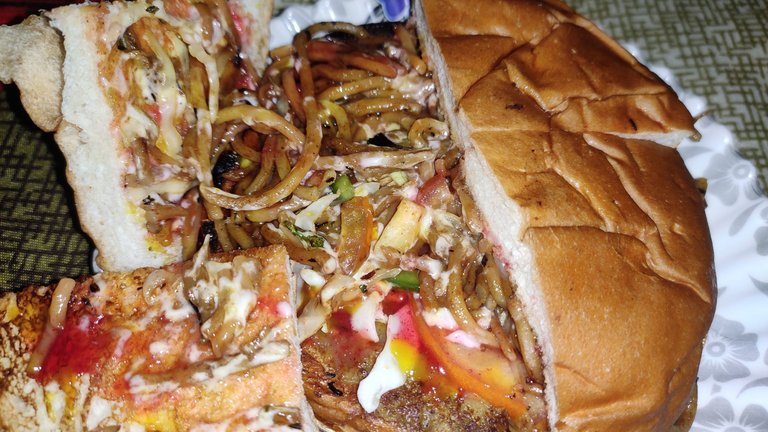 Now you can make and eat this burger at your home anytime and enjoy it.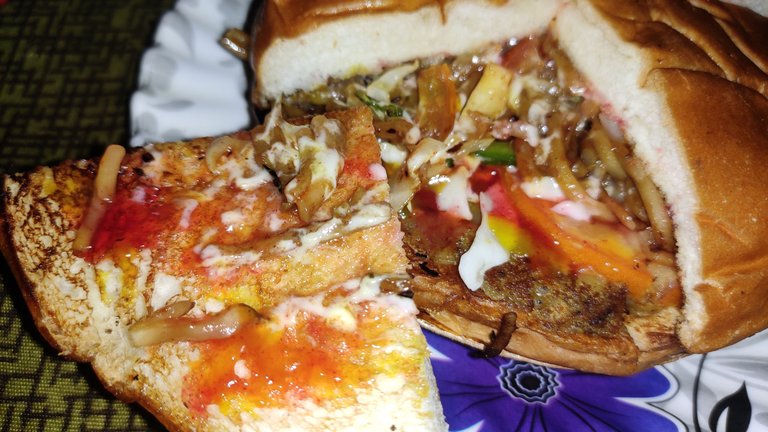 Thank you for your support.
---
---