Episode 35: A Maxpower Conversation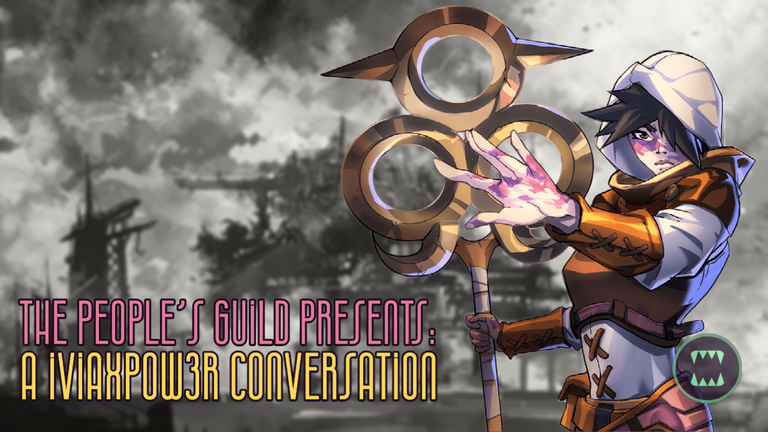 ---
Episode 35: A Maxpower Conversation
---
In this special episode, we welcome back to the People's Guild one of the very good buddies we've met throughout our journeys on the #hive blockchain.
You've most likely seen & heard him so eloquently leading the charge for the likes of @archmage.app. Whether at @dygycon, on various other content creators' channels - most recently with Aftersound and with Tales - or over on Twitch, our next guest is always up to something cool.
We proudly welcome @iviaxpow3r back to the People's Guild for this one.
Getting the episode started, Max walks us through the newest updates from Archmage and what this means for those employing their automated scholar program on their account(s).
For a detailed run through of the update, check their official post outlining the changes.
We then jump into Max's thoughts around the game and hear his philosophy on shifting his mindset from one where we play to earn to one in which we play & earn. Semantics. But a meaningful shift.
From there, we take a turn towards the true source of Max's passion: the birth & beauty of the Hive blockchain.
He's one of the great ambassadors for the Hive blockchain and he's always willing to stop and help folks find their way within it.
Max has his hands on another project you may have come across in your own discovery process of all that @splinterlands has to offer - and its one of his own creation - in which he has compiled a community-curated collection of 3rd party offerings, available at Splinterlinks. For those of you unitiated to Splinterlinks, it is definitely worth your while to stop by for a peak - it makes for a quick & easy way to discover a new favorite tool in the ecosystem.
We're privileged to have made our acquaintance with Max and hope you enjoy the episode!
---
Check out the episode
---
We are available on Aureal, a crypto-enabled, decentralized podcast platform!

We're on Apple Podcasts
(Unsupported https://open.spotify.com/embed/episode/79xm5p5Ke187h9Pem4dr2n?utm_source=generator)
---
---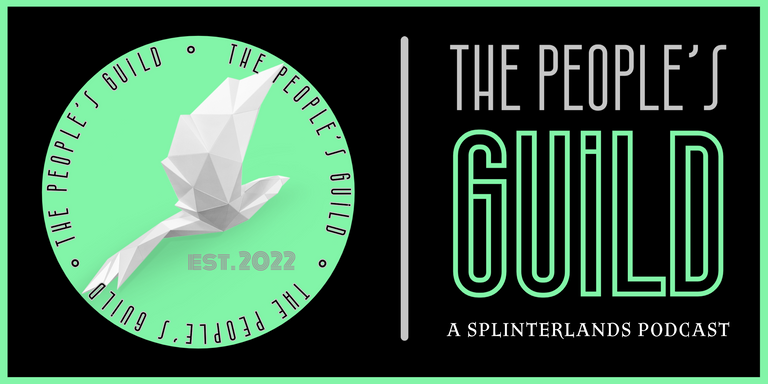 Welcome to the People's Guild
We are @thewascalwabbits & @bjangles and we're pleased to present to you another episode of the People's Guild: A Splinterlands Podcast
We are always looking to hear personal journeys through Splinterlands. If you'd be keen to hop on the show and share yours with us, drop us a line and we'd love to have you on! Leave us a comment below or reach out to us via Twitter.
---
We drop new episodes every Thursday UTC, so don't forget to subscribe to the show wherever you get your podcasts!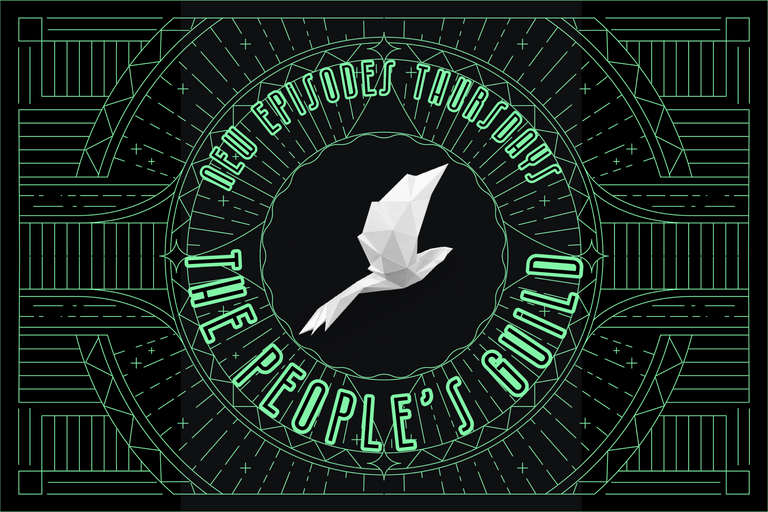 ---
---
---