Episode 42: A Hepthorn Conversation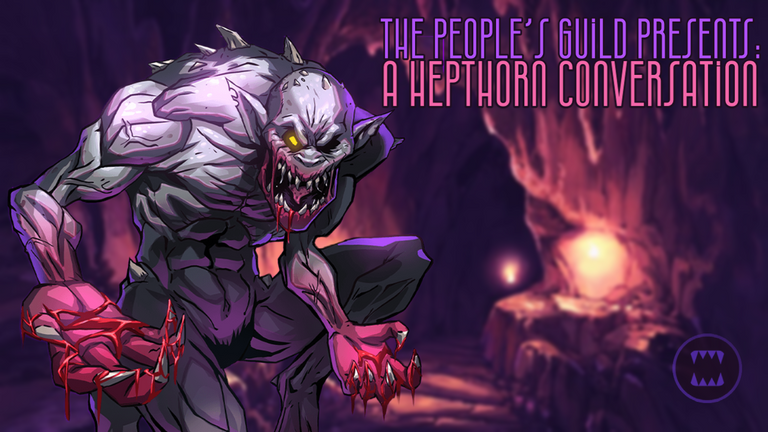 ---
Episode 42: A Hepthorn Conversation
---
We round out the first month of the year with a great friend of the show. He's the founding member of the People's Guild fan club and has been our longest tenured & most loyal supporter, subscribing to the podcast after our very first episodes the better part of a year ago!
We proudly welcome back to TPG, our good buddy, @hepthorn.
We last had Hep on in July of 2022, so we get things started playing a bit of catch up on some of the key developments that've come our way in the time since.
Throughout our community, there's been quite a bit of conversation as of late that has highlighted the prevalence of high-level bots competing at the highest levels of the game and we walk through Hepthorn's philosophy towards the Archmages & Xbots in the world.
Spoiler alert: Hep is the self-described only human alive still playing in ranked battles.
Our guest enlightens us on his ideal future for ranked play and shares his thoughts on how we can bring life back to the platform.
From there, we take a dive down the rabbit hole that is the upcoming soulbound reward cards and highlight a few of as our picks for driving changes throughout the meta.
We went into the episode with a laundry list of topics to be discussed and we just scratched the surface! We've already secured an invitation for Hepthorn, pt. III - so stay tuned for his imminent return to the People's Guild.
We have a lot of fun catching up with ole Hep in this one and hope you'll enjoy the conversation as much as we did!
Thanks for tuning in!
---
Check out the episode
---
(Unsupported https://open.spotify.com/embed/show/1FwT0BtYLGnqKBFwyrRzL5?utm_source=generator)
---
---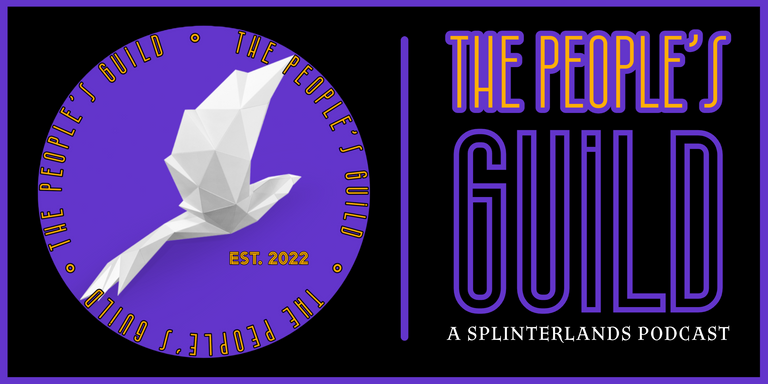 Welcome to the People's Guild
We are @thewascalwabbits & @bjangles and we're pleased to present to you another episode of the People's Guild: A Splinterlands Podcast
We are always looking to hear personal journeys through Splinterlands. If you'd be keen to hop on the show and share yours with us, drop us a line and we'd love to have you on! Leave us a comment below or reach out to us via Twitter.
---
We drop new episodes every Thursday UTC, so don't forget to subscribe to the show wherever you get your podcasts!
---
Join us in our Splinterlands journey by creating your own battle mage!
---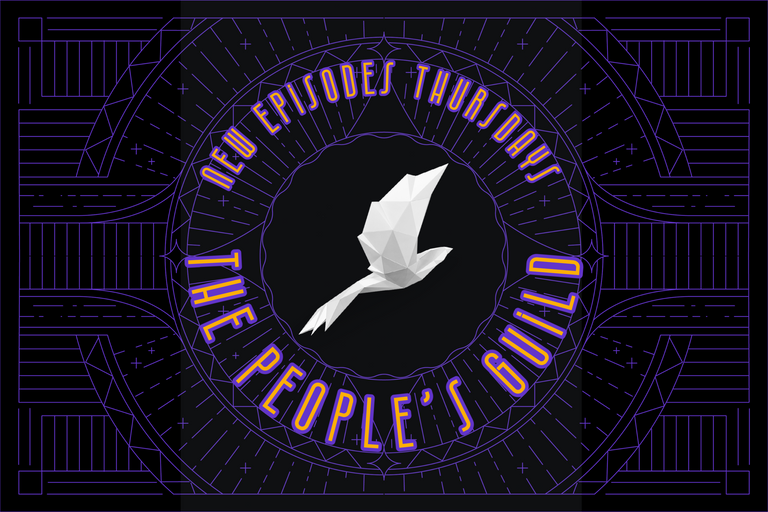 ---
---
---