Episode 43: An Infidel1258 Conversation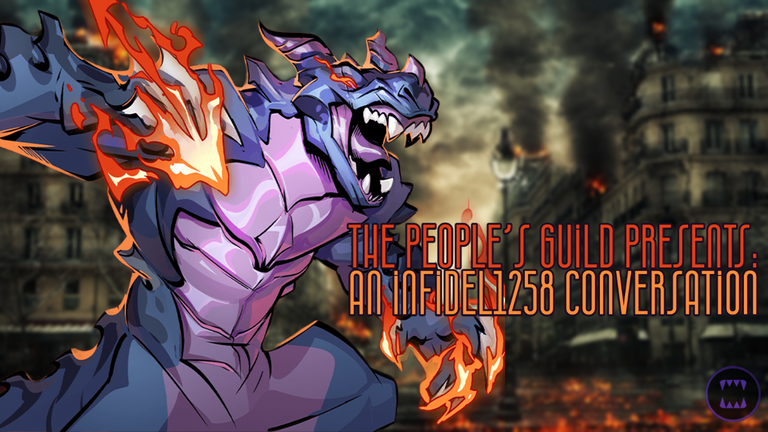 ---
Episode 43: An Infidel1258 Conversation
---
We welcome in one of the game's biggest names to get things started for the month. He's responsible for bringing in the always relevant philosophy of time & attention to Splinterlands, has set up a banner of successful guilds of the same name and has subsequently become virtually synonymous with the phrase.
We are proud to present to you our conversation with @infidel1258.
The episode begins with a look at Dwayne's driving principle for this game - focusing on how time & attention came about and how it continues to shape the decisions he makes both within, & beyond, Splinterlands.
We get a glimpse into what Infidel is most excited for in the coming months - and his response may surprise you. This leads to discussing his views for the future of the game and we pick up a few tips from the bear market veteran along the way.
Dwayne shared a great quote with his YouTube community a few days ago - we never know the worth of water...until the well is dry - and we take this opportunity to dive into it and its value as a guiding perspective towards our game and beyond.
From there, we shift gears a bit to address, head on, the ever-present conversation that is bots - bot farms, ArchMage, Xbot, etc... and, again, we were left a bit surprised by Infidel's thoughts towards the presence of bots.
We wrap things up in this episode on the topic of land - with so much to discuss after our most recent Townhall where @yabapmatt shared his 90-minute monologue on the subject, we barely scratched the surface, but it makes for a great listen to get Dwayne's thoughts on it all.
Enjoy the episode!
---
Dwayne's YouTube channel is chockfull of great insights covering all facets of Splinterlands - gameplay, community, economy - and he's orchestrating a fantastic giveaway for a plot of land in a few months time.
If you've not already done so, be sure to tune into his channel and contribute to the conversation, as you'll be rewarded with both valuable perspective & a lottery ticket for a piece of land.
We'll see you there!
---
Check out the episode
---
(Unsupported https://open.spotify.com/embed/show/1FwT0BtYLGnqKBFwyrRzL5?utm_source=generator)
---
---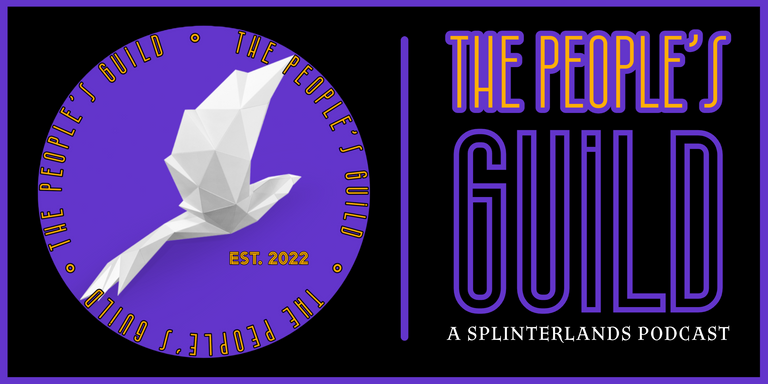 Welcome to the People's Guild
We are @thewascalwabbits & @bjangles and we're pleased to present to you another episode of the People's Guild: A Splinterlands Podcast
We are always looking to hear personal journeys through Splinterlands. If you'd be keen to hop on the show and share yours with us, drop us a line and we'd love to have you on! Leave us a comment below or reach out to us via Twitter.
---
We drop new episodes every Thursday UTC, so don't forget to subscribe to the show wherever you get your podcasts!
---
Join us in our Splinterlands journey by creating your own battle mage!
---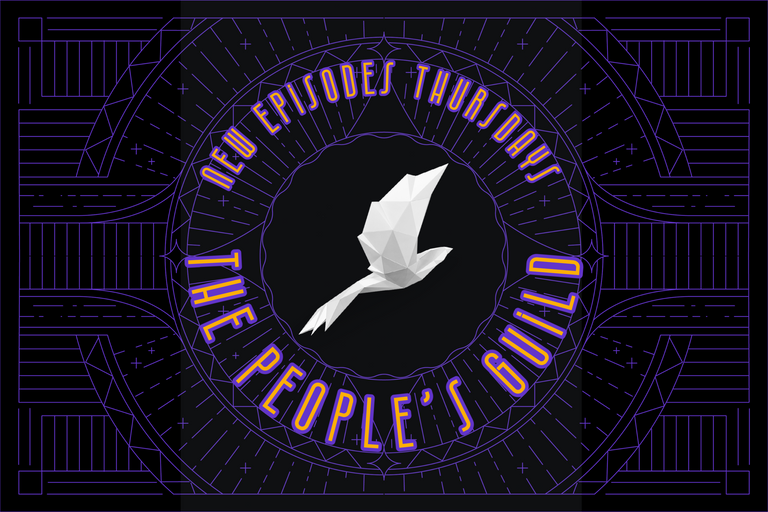 ---
---
---