Preview Episode 40: A Walkingkeys Conversation
---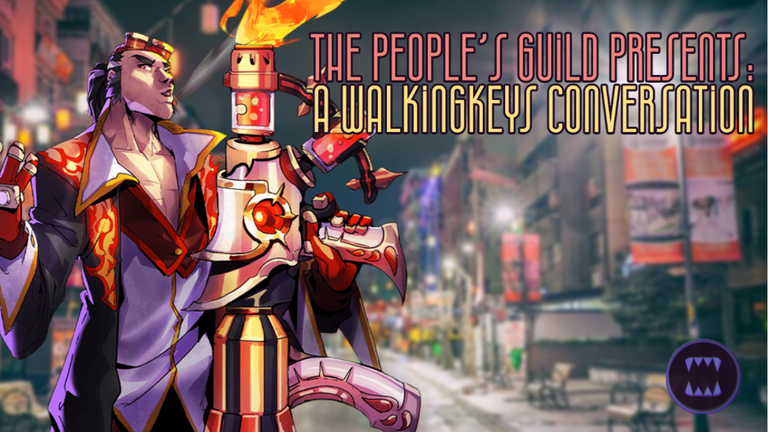 ---
Episode 40: A Walkingkeys Conversation
---
Our next guest is another that we all know and love. A content creator in his own right and one that enters each and every stream with unparalleled energy and hype. He represents one half of SHQ: NFT Gaming & Collectibles, he is none other than @walkingkeys.
Walkingkeys is a longtime crypto investor and NFT collector, having begun this journey as early as March 2019. Originally building his portfolio on the likes of Steemit in the pre-Hive blockchain days, Keys first obtained his passport to the lands of Praetoria in early 2019.
SHQ was born sometime later, in the late summer of 2021, and has become a mainstay in the Splinterlands content creator space. Walkingkeys hosts the show alongside @gank and together they make for some very entertaining Splinterlands commentary.
We here at the People's Guild have long admired Keys for the manner in which he conducts his business over at SHQ, but this respect was taken to another level come Splinterfest '22. Walkingkeys exemplified all that is good in our community when he opted to relinquish his seat in the tournament for one of the Japanese players that had traveled from across the globe and was left unregistered at the last moment. Class act. And exactly the type of community member that keeps us in this game. Please remind us & share the story in the comments, if you would - @halfblue? @schnapoon?
Furthermore, another story of the legend of Walkingkeys at Splinterfest that has stuck with us - we had @darkestnyte on immediately on the heels of the event, and he shared multiple mentions regarding the beverage bestowed upon him via WK.
It's all about community, after all.
Some other facts about the man that will soon be gracing the People's Guild with his presence:
Top 5% Holder

VeVe,
NBA TOPSHOT
DCHro
Metaplaces
Beat the Legend of Zelda on NES in under an hour without dying
No wonder his channel has HQ right there in the name. We're pumped for this one!
---
---
Check Out Our Other Episodes
---
We are available anywhere you get your podcasts, but here are some quick links:
If you've not heard of it, @Aureal is a crypto-enabled decentralized podcast platform built on hive blockchain that rewards you for your content
(Unsupported https://open.spotify.com/embed/show/1FwT0BtYLGnqKBFwyrRzL5?utm_source=generator)
---
---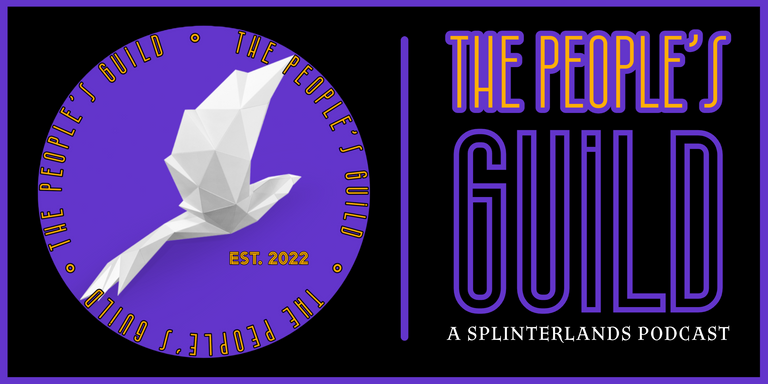 Welcome to the People's Guild
We are @thewascalwabbits & @bjangles and we're pleased to present to you another episode of the People's Guild: A Splinterlands Podcast
We are always looking to hear personal journeys through Splinterlands. If you'd be keen to hop on the show and share yours with us, drop us a line and we'd love to have you on! Leave us a comment below or reach out to us via Twitter.
---
We drop new episodes every Thursday UTC, so don't forget to subscribe to the show wherever you get your podcasts!
---
Join us in our Splinterlands journey by creating your own battle mage!
---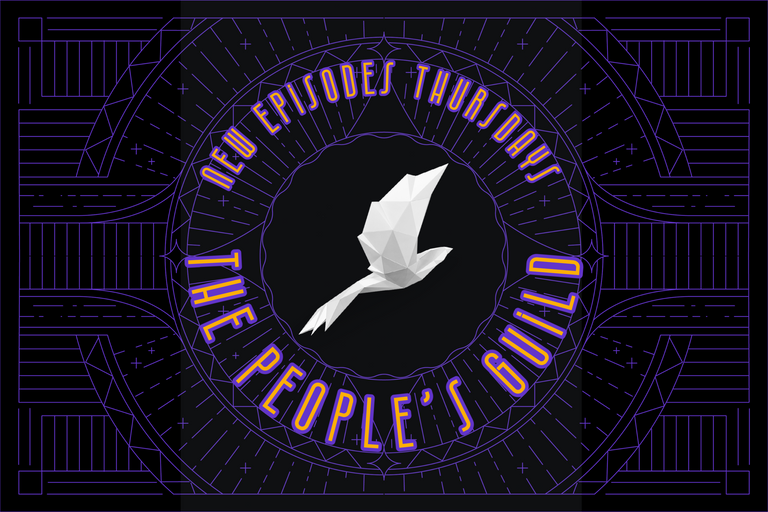 ---
---