Preview Episode 42: A Hepthorn Conversation

---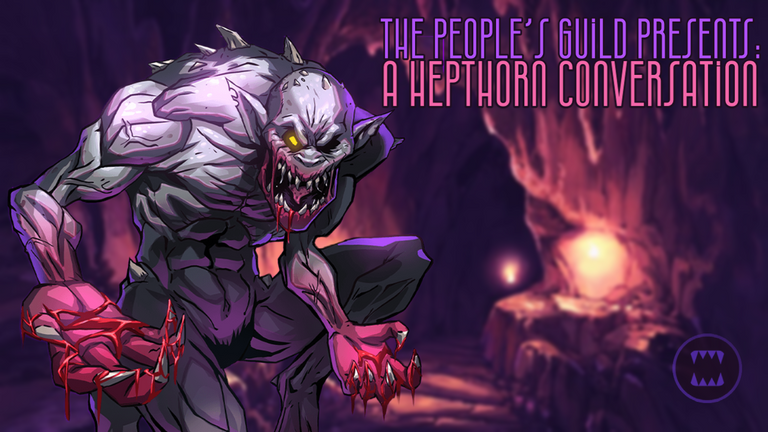 ---
Episode 42: A Hepthorn Conversation
---
Rounding out the month, we bring back an old buddy and guildie from Phoenix Arcade & our days at Rizen. We owe our next guest a tremendous debt of gratitude, as he was the first to reach out, show support & share words of encouragement.
Please join us in welcoming back to the show, our friend and founding member of the People's Guild's unofficial fan club, @hepthorn.
We had an absolute blast with Hepthorn in our last episode with him, so needless to say, we're very excited to be getting him back to the show for an encore episode.
Hep originally got into Splinterlands in January of 2022 as a way to gain practical knowledge about crypto and to find a blockchain game to get invested into. It wasn't long before he found himself sucked into the gameplay and our amazing community. He's since become an everyday player and represents exactly what we here at the People's Guild love about Web3, Hive and Splinterlands.
We've got plenty to talk about with our old friend in this episode, including the impending soulbound reward cards, the exit of the only reward cards we've known, new rulesets, 3 rulesets, and so much more.
Sure to be a good time with Hep.
---
---
Check Out Our Other Episodes
---
We are available anywhere you get your podcasts, but here are some quick links:
If you've not heard of it, @Aureal is a crypto-enabled decentralized podcast platform built on hive blockchain that rewards you for your content
(Unsupported https://open.spotify.com/embed/show/1FwT0BtYLGnqKBFwyrRzL5?utm_source=generator)
---
---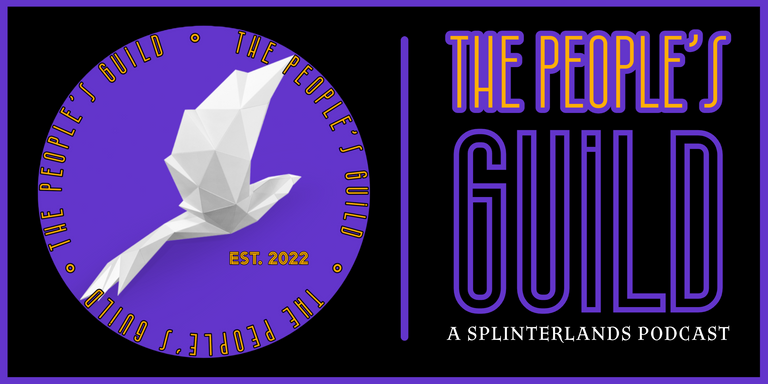 Welcome to the People's Guild
We are @thewascalwabbits & @bjangles and we're pleased to present to you another episode of the People's Guild: A Splinterlands Podcast
We are always looking to hear personal journeys through Splinterlands. If you'd be keen to hop on the show and share yours with us, drop us a line and we'd love to have you on! Leave us a comment below or reach out to us via Twitter.
---
We drop new episodes every Thursday UTC, so don't forget to subscribe to the show wherever you get your podcasts!
---
Join us in our Splinterlands journey by creating your own battle mage!
---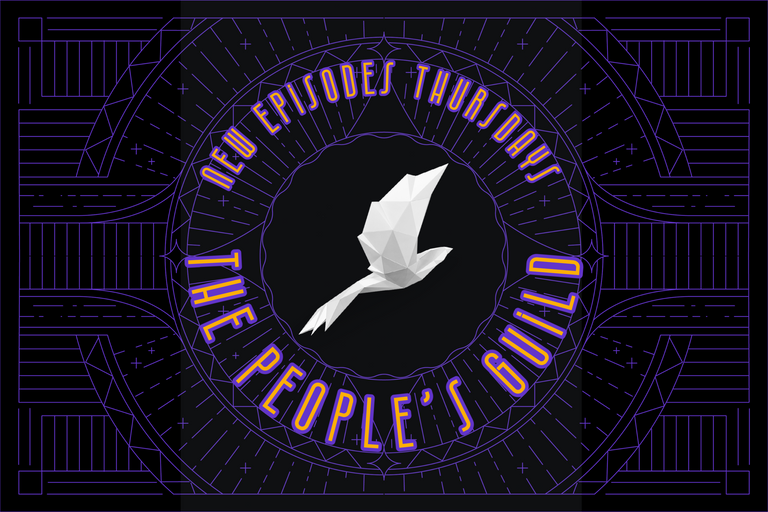 ---
---