Preview Episode 44: A Choonie Conversation
---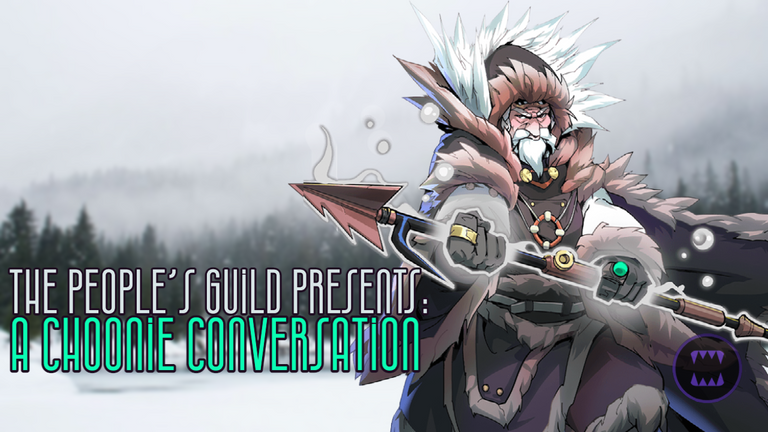 ---
Episode 44: A Choonie Conversation
---
Our next guest is one that's been making headlines in the tournament circuit as of late, as he's created & hosted tourneys for some of the biggest names in our space. He was very recently a featured guest with our friends over at Splinterlands 101 in this episode where they proceeded to have a fantastic conversation covering, among other things, his history with video games, cryptocurrency and his philosophy towards tournaments.
Please join us in welcoming @choonie to the People's Guild!
Choonie has quite the history with cryptocurrencies, one that runs laps around the combined experience here at the People's Guild. His journey began long ago collecting coins before later discovering BTC as a digital coin back in 2013. As he had studied computer networking, he took an interest in & began mining BTC back in 2013 off CEX.io. From there, Choonie opted to mine other coins, too, focusing mostly on LTC with ASIC miners.
Our guest brings some unique real-world experience to the People's Guild, having worked in Capital Markets for over 30 years. Through his networks, he found a coin dealer who would trade BTC for American Silver Eagles. Choonie felt that he had discovered digital alchemy!
His journey through crypto was a natural fit for Splinterlands, but where the synergy that struck Choonie's fancy really came into play was the fact that he has always been a huge video game player. His gaming experience runs deep, from the first Atari (bought at Sears Roebuck) to the Commodore 64 & Colecovision through to every Nintendo platform (including a Switch) & Xbox platform.
Choonie began researching GameFi and discovered Splinterlands, and though he looked at other games like Axie, Crabadda, etc..., he followed DappRadar and saw that SPL had the most players and quickly dove into watching the likes of @infidel1258, @luke-wtp and @bulldog1205 to help with my due diligence. It wasn't long before our guest made the decision to take the plunge into the game, in November 2021.
The rest, as they say, is history.
Having just run a very successful tournament of our own with Choonie, we look forward to sitting down with him to hear his vision for the future of these tournaments he runs & leveraging his knowledge of the space to talk all things crypto, Hive and Splinterlands.
---
---
Check Out Our Other Episodes
---
We are available anywhere you get your podcasts, but here are some quick links:
If you've not heard of it, @Aureal is a crypto-enabled decentralized podcast platform built on hive blockchain that rewards you for your content
(Unsupported https://open.spotify.com/embed/show/1FwT0BtYLGnqKBFwyrRzL5?utm_source=generator)
---
---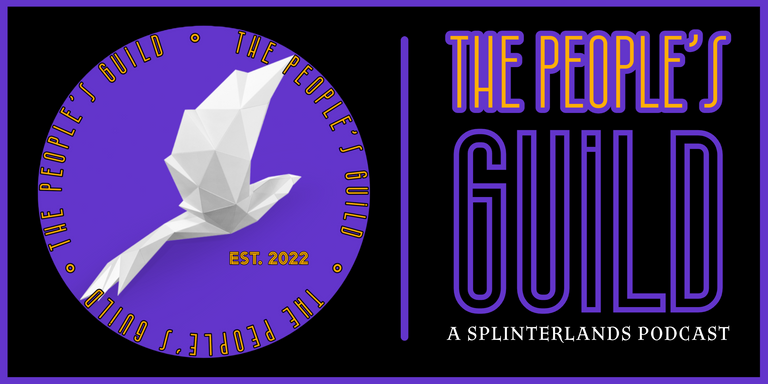 Welcome to the People's Guild
We are @thewascalwabbits & @bjangles and we're pleased to present to you another episode of the People's Guild: A Splinterlands Podcast
We are always looking to hear personal journeys through Splinterlands. If you'd be keen to hop on the show and share yours with us, drop us a line and we'd love to have you on! Leave us a comment below or reach out to us via Twitter.
---
We drop new episodes every Thursday UTC, so don't forget to subscribe to the show wherever you get your podcasts!
---
Join us in our Splinterlands journey by creating your own battle mage!
---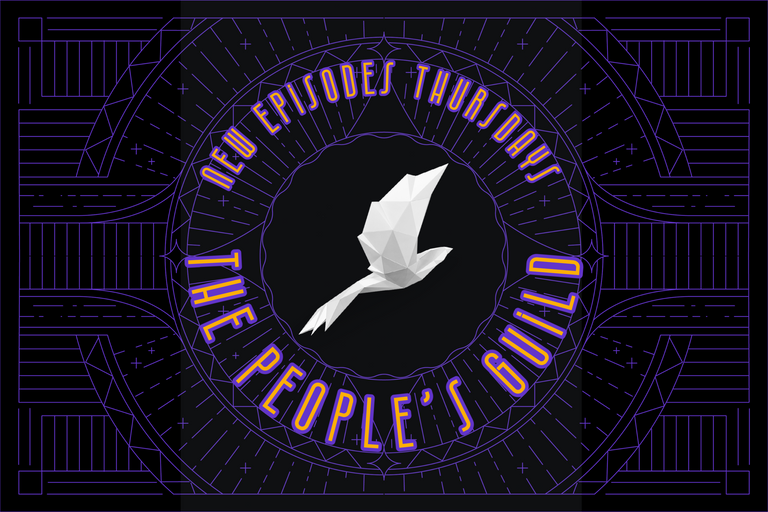 ---
---