The People's Guild Presents: 101BCX Arkemis Giveaway & The Results Are In!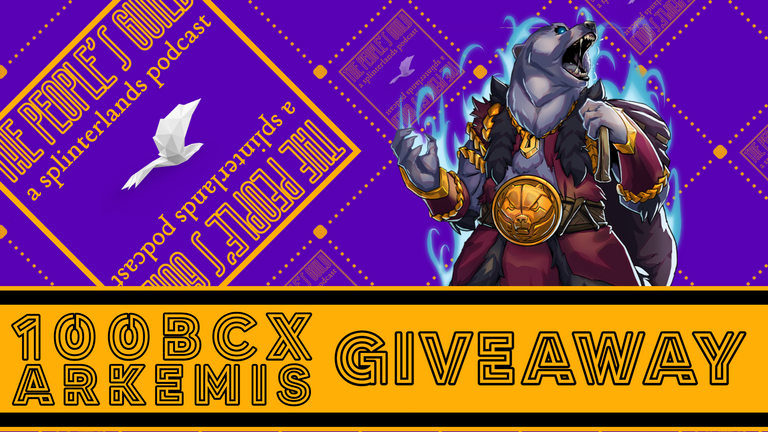 ---
Greetings, Splinterlands!
---
First and foremost, thank you to the community for the support you've continued to show us here at the People's Guild.
---
We had a stellar turnout throughout the last 2 weeks of this giveaway - a huge thank you to all of our participants and congratulations to all the winners!
---
The Arkemis giveaway has officially run its course and the recipients of 99BCX Regular Foil and 2BCX Gold Foil have been chosen.
A selection video is set to follow this post, but for now, here are our winners.
---
Cards will begin to be distributed by Monday, January 23
---
---
Check Out Our Episodes
---
We are available anywhere you get your podcasts, but here are some quick links:
If you've not heard of it, @Aureal is a crypto-enabled decentralized podcast platform built on hive blockchain that rewards you for your content
(Unsupported https://open.spotify.com/embed/show/1FwT0BtYLGnqKBFwyrRzL5?utm_source=generator)
---
---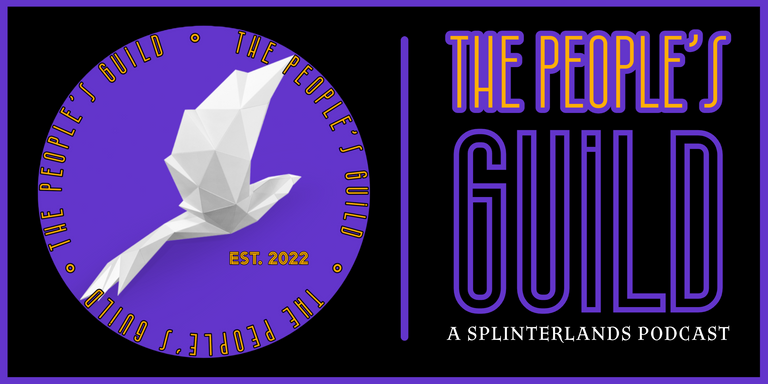 Welcome to the People's Guild
We are @thewascalwabbits & @bjangles and we're pleased to present to you another episode of the People's Guild: A Splinterlands Podcast
We are always looking to hear personal journeys through Splinterlands. If you'd be keen to hop on the show and share yours with us, drop us a line and we'd love to have you on! Leave us a comment below or reach out to us via Twitter.
---
We drop new episodes every Thursday UTC, so don't forget to subscribe to the show wherever you get your podcasts!
---
Join us in our Splinterlands journey by creating your own battle mage!
---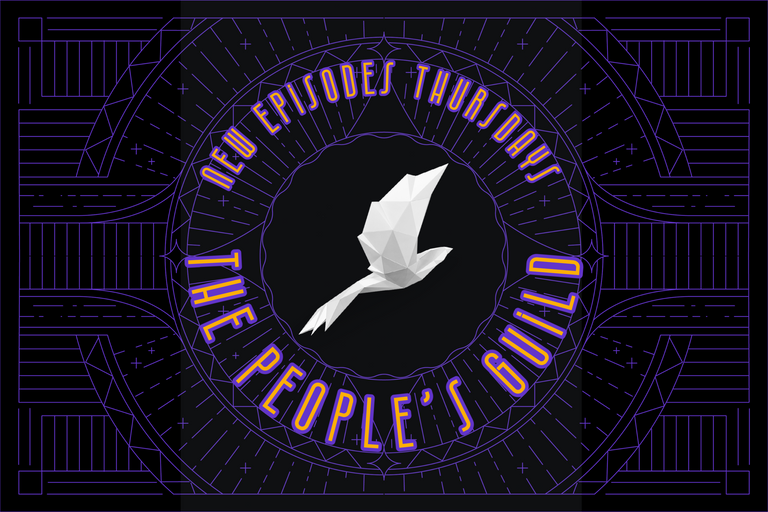 ---
---
---